The 5 principles of communication
There is an old adage that what can be known, will be known. This is often made abundantly clear in the world of public relations and reputation management – and not always in a good way. However, the fact that the "truth will out" can become a guiding principle for how we approach not only communications, but also the fundamental way that businesses act and participate in society.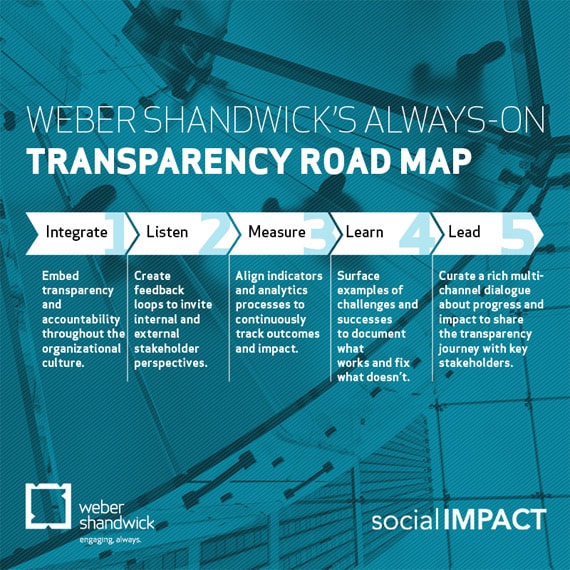 The current media climate means that we must break through a crowded, fast-paced world of information to build proper, lasting relationships with our key audiences. In the face of overwhelming volumes of content, people rely on sources that are open and credible to guide their decisions on where to focus their attention and time. And connecting to and engaging with these audiences requires a commitment to transparency.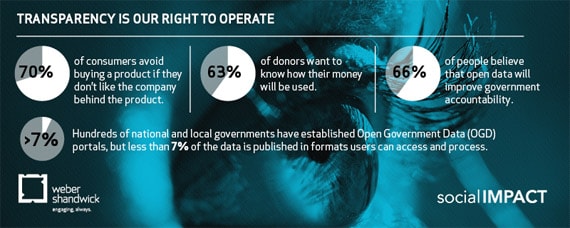 The issue of transparency and its role as a guiding force for communicating about progress is a focus of the second instalment of our Innovation Trends Report series, Always-On Transparency. A study that explores the ways that corporations, charities, foundations and government bodies are committing to an ongoing dialogue about their work and its impact – and the important lessons they are learning along the way.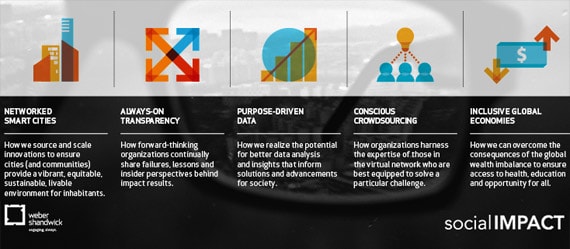 The report has five important points for communications professionals:
Embrace failing forward – it's more about sharing the progress and the journey than showing off about the end result
Lead with visual storytelling to capture attention – and translate the results into compelling, easy to digest pieces of information not lengthy reports
Cultivate ongoing conversations about progress across all your channels – to meet audiences where they are already talking and connect them with one another
Elevate diverse storytellers to carry your message – especially employees and partners, not just senior figures
Champion simpler language that is accessible to all – across borders, generations, sectors and life situations
My colleagues and I look forward to hearing your ideas and invite you to join the ongoing conversation.
Background
Always-On Transparency is the second in a series of investigations into the key macro trends that are shaping the future of social impact work. You can access the report here
Article written by Kate Olsen, vice president at Weber Shandwick
If you enjoyed this article, you can subscribe for free to our twice weekly event and subscriber alerts.
Currently, every new subscriber will receive three of our favourite reports about the public relations sector.