Some people know early on in their lives that they want to work in communications, do a relevant degree and then steadily climb onwards and upwards in PR roles. Step forward Alison Kerry, head of media at mental health charity Mind, who knew early on that a media-related job was for her and pursued a degree in public relations, including a placement year in the communications department at Railtrack, before starting a career that has not deviated from in-house PR roles (albeit in contrasting organisations ranging from watchdog Passenger Focus to The London Ambulance Service).
For another Alison, Alison Clarke, principal at Alison Clarke Communications, getting to the top in PR has not taken such a straightforward route. Clarke's first role after graduating with an arts degree was at Pedigree Petfoods, where she worked in a wide variety of roles. Other PR leaders who have taken more circuitous routes to the top include David Gallagher, CEO Europe of PR firm Ketchum, who started out as a science writer at a mental health charity in Washington; Scott Wilson, UK CEO of PR agency Cohn and Wolfe, who began with a history degree, followed by being a journalist at regional paper the Reading Chronicle; and James Henderson, chief executive at PR firm Bell Pottinger, who read law at university and then went into the city working at a stockbrokers, before he says he "fell" into PR.
Fragmenting hierarchies
A career in PR can begin in many ways, and then once started, it can go in many different directions. Especially today, where PR is having to be fluid in terms of the disciplines it encompasses. The industry is also having to change how it structures itself, with blurring boundaries between senior managers and account executives. Angela Sinclair Millar, editor-in-chief at PR agency Bottle, explains how PR is emerging from traditional hierarchical structures: "The rigid top-down titles from agency managing directors down through the ranks to junior account executive via associates, directors and managers are fragmenting. This is mainly due to the changing nature of our industry, which means the career options are greater than ever. Digital teams, analysis experts, trend spotters, content creators and high level strategists, to name but a few, have contributed to the ripping up of the old world order and have created a complex career path model.
"I see this as a typical ladder structure morphing into the jungle-gym framework. I'm stealing that from author Sheryl Sandberg. Working in PR today reflects that jungle-gym analogy and I urge you to embrace it. You're working in an industry in which you can throw out the rule book that tells you to race to the top. You can seek out positions that interest you, that challenge you and that allow you to build area expertise. You can make incredibly interesting sideways moves. Even pop back down to a more junior level to get your teeth into building new skills and jump up again once you've nailed it. It'll make you an incredibly rounded professional and will open up options for you in the long term."
All these ups and downs and sideways moves do not mean a career in PR is necessarily stressful. As Sinclair Millar says: "Is a career in PR a rollercoaster? No. It's a web of opportunity."
Case studies
Why a career in PR is never straightforward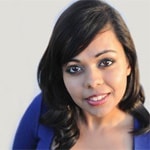 Sim Mistry, development and PR director at brand and design agency the CLIP group: "A career in PR in my opinion can never be a straightforward path, firstly, because of the fast changing nature of the industry and secondly, the vast amount of sectors within PR whether its agency, in-house, financial, corporate or consumer. Since the introduction of social media the boundaries of PR have widened, resulting in PR roles that include digital media, creative as well as the traditional journalistic and communication skills.
"My career hasn't been a linear path to the top I have had to learn new skills, learnt to work alongside creatives and designers and also incorporate new business development tasks along the way. Working alongside branding experts and designers has resulted in the ability to share a creative vision and bring it to life with words and visuals. Clients too have benefited from an integrated campaign that's delivered from one team saving them time and resulting in a seamless project. In the long run, for me, it wasn't all about rising to the top, but it was more about the knowledge and experience gained, the people I have met, the clients I work with and the satisfaction of knowing that I love what I do."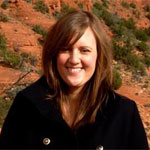 Rebecca Haynes, media and marketing specialist at agency Vantage PR: "Now more than ever, clients are increasingly demanding a number of services from PR agencies that don't typically fall under the traditional PR umbrella. Everything from digital marketing to social ads can now be expected from a PR firm. What this means for a PR professional is that their career could end up going in a number of different directions that they hadn't anticipated.
"For example, my colleague Rachel Marshall started off as a PR intern and now she is our social media manager. I also started off as a PR intern and now I'm a media and marketing specialist. I play a key role in developing and implementing digital and content marketing campaigns for Vantage PR and our clients. As you can see, almost anything is possible.
"Sticking with the typical cookie-cutter route is of course an option, but the benefits of taking a different route means endless learning opportunities, new skill sets, and the opportunity to become a specialist for your agency."
If you enjoyed this article, you can subscribe for free to our twice weekly event and subscriber alerts.
Currently, every new subscriber will receive three of our favourite reports about the public relations sector.