Who is the best in PR? We ask Fever's Bruce McLachlan
"Who is the best?" is a new regular slot in the magazine where senior PROs discuss who they most admire in the business. This week, Bruce McLachlan, managing director of agency Fever, reveals the three people he most admires in PR.
Here are Bruce's top three: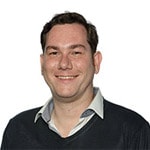 1. Peter Bowles managing director and co-founder of agency Dynamo PR
Bowles and McLachlan have almost worked together three times, but it's never quite happened. "Either the role wasn't right of the timing didn't quite work" says McLachlan.
Apparently, Bowles first got into PR by writing a blog about his new-born baby nephew which was picked up by several national newspapers. From this Peter got a taste for PR and he hasn't looked back since. Bowles has worked in agencies Hotwire and Red (it seems to me that lots of successful PR entrepreneurs have passed through Hotwire). "Peter is a consumer creative who ended up in Tech PR " adds McLachlan, "I suspect he not particularly organised but he's a brilliant ideas man!"
Bowles and Paul Cockerton set up Dynamo in 2008, which has grown in four years to have revenues well north of £1m.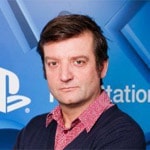 2. David Wilson, head of PR at PlayStation UK
Wilson has worked at PlayStation UK for over 15 years. "There must of been plenty of job offers but he loves working for the PlayStation brand" says McLachlan "and he has overseen the launches of all the PlayStations from one to four."
"David has a fantastic eye for a stunt, he just gets the media. He has an incredible instinct for what will work. He also has some awesome press trip stories which I can't talk about here!"
3. Tarek El-Hawary, senior Kindle PR manager at Amazon.co.uk
When McLachlan first met El-Hawary at Nelson Bostock in 2003, he was working in production; by the time he left in September 2014, he had worked his way up to Senior Account Director and had been involved in many of Fever's biggest launches. He worked his way up to a senior account director position at PR firm Fever before moving to Amazon UK in September 2014.
El-Hawary is known to be a good footballer and is also a natural with people. McLachlan says: "Journalists love him because he works hard to make sure he understands the products better than anyone else. His product knowledge means that he always comes from a position of strength when talking to journalists."
If you enjoyed this article, you can subscribe for free to our twice weekly event and subscriber alerts.
Currently, every new subscriber will receive three of our favourite reports about the public relations sector.