How burying bad news backfires
PR Insight
6 minute read
The media loves a witch hunt, and a favourite way to expose someone is to show how they have tried to bury bad news. After all, it is such an easy crime to expose. As David Fraser, deputy managing director at agency Frank PR, says: "In this age of social media, the old quote that came out of Watergate – 'It's not the crime that gets you, it's the cover up' – has never been more true."Julia Ruane, senior communications manager at UK Commission for Employment and Skills (UKCES) adds: "The concept of 'burying' bad news simply doesn't apply in today's hyper-connected world. Sent the wrong tweet? Delete it and it still exists. Send out a press release on a 'busy' day? It still exists, and just because most attention is focused elsewhere, someone is always watching." Ruane says that when it comes to dealing with a crisis, you have to man up: "Approach bad news like an adult. Accept that not everything goes to plan. And usually, it's not the news itself that people get upset about, it's the way it's been handled."

Ruane highlights Thomas Cook as a company that poorly dealt with the tragedy of the death of two children in Corfu, while praising Merlin Entertainments, the company that operates theme park Alton Towers, for showing how it should be done after the recent rollercoaster accident.
Thomas Cook vs Merlin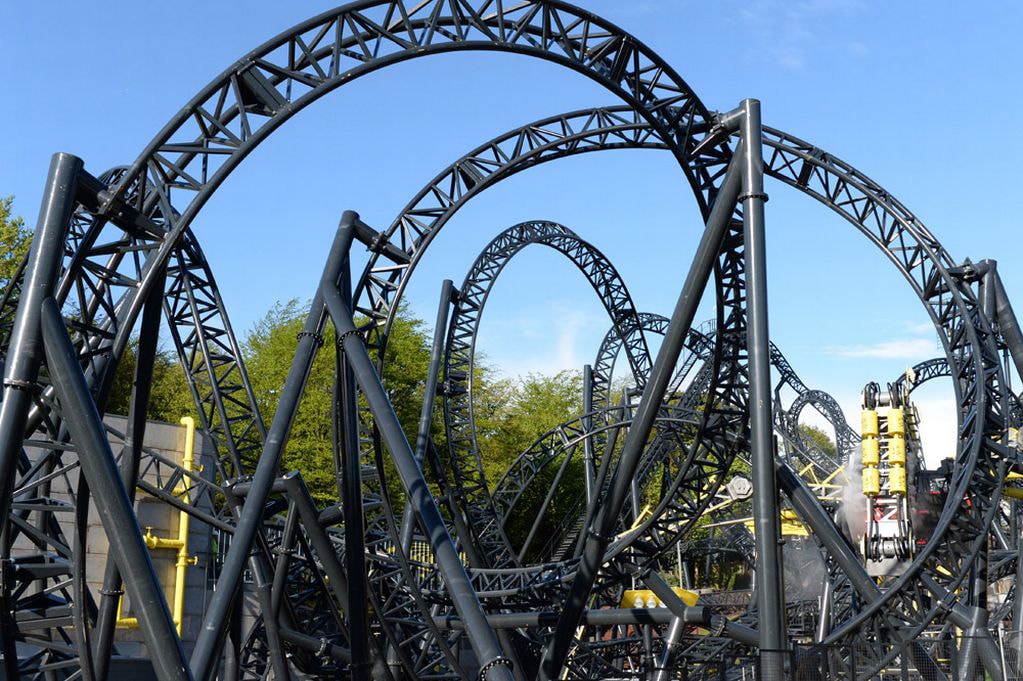 Analysing the different approaches taken by Thomas Cook and Merlin, Frank PR's Fraser says: "Either machine and/or human failure appear to have led to tragic accidents in both cases, but their handling was perceived to be distinctly different.
"In times of crisis, companies have to be seen to be putting the human issues front and centre. It sticks in the throat when there's a perception that corporate reputation, share price or self-interest is of a higher value than the wellbeing of the people caught up in it. From the outset Merlin, through its CEO Nick Varney, made it clear that the victim's welfare was its priority and that corporate cost would be another issue for another day. By contrast, Thomas Cook was lambasted for its 'failure to be human' with the abiding soundbite being the family's lawyer's statement that Thomas Cook 'should hang their heads in shame'."
But there are crises and there are crises. Emily Dent, PR director at agency Rampart PR points out: "Whether it is justifiable to bury bad news depends of course on the context, and the bad news in question. Clearly there is a difference between a corporation seeking to minimise the negative impact from, say, releasing a poor set of quarterly sales figures, and a government seeking to cover up serious human rights contraventions."
Journalists should accept blame
Dent also says that PROs are limited in their power of choosing how and when to put out news, because the final decision is always the media's. This means journalists should take their share of the blame: "Let's remember that it is in fact the journalist's rather than the PRO's decision whether and what coverage a story gets. A journalist who relies heavily on PROs for their stories (often to the extent that entire press releases are copied and pasted with the only amendment being to add the journalist's name at the top), can scarcely be without blame if there's any backlash regarding a news story having been 'buried'. PROs don't write papers. Or at least, that's what the journalists would have you believe."
Dent believes that burying bad news is a clumsy way to escape from a bad situation, only used when "A PRO can't, or is too lazy to, think of a more effective approach. Let's face it, the truth almost always comes out, and as tempting as it may seem to make a bad news story disappear, ultimately, the most effective way to reduce the impact of a negative news story is to address it head on."
Discussing how journalists love to expose PR bad practice, Dent says: "Should a journalist get wind of something buried, they'll dig at it like a rabid badger until they unearth their story. Burying things and hoping they won't be found is rarely the most effective way to rescue a situation: chances are, they will be found, and when they are, your reputation will be in tatters."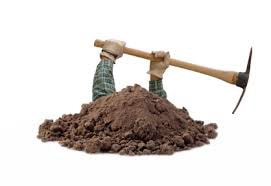 Stop digging, start apologising
So if you want to bury yourself into a hole, then go ahead, try to cover up. But as Richard Merrin, managing director, at PR agency Spreckley concludes: "A good day to bury bad news is the fastest way to highlight the crisis in the first place. The press are savvy enough to read between the lines and if you want your organisation to be viewed as something akin to 'The Thick of It', avoid it like the plague. Face into whatever challenge you are confronted with. Be open, be frank and be honest."
Frank PR's Fraser agrees, adding: "The best way for a brand to handle bad news it is to take their medicine and accept the consequences of something that's gone wrong on their watch: Front up, explain what went wrong, why, what they are doing to put it right and if there has been wrongdoing, apologise. The British public generally understand that things can go awry and appreciate honesty. But they hate it when they think someone is shirking their responsibility – and that's when things can go from bad to worse for a brand."
Case study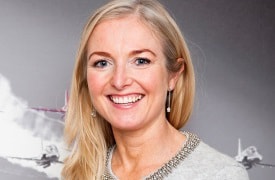 Louise Vaughan, managing director of communications agency Acceleris, illustrates how burying bad news backfires:

The recent tragedies in France and Tunisia bring to mind probably one of the well-publicised instances, where a so-called spin doctor used the crisis of 9/11 as an opportunity to 'bury bad news. Jo Moore of the Transport, Local Government and Regions department attempted to cover up changes to councillors' expenses systems by issuing the story shortly after the attacks. The result was an international backlash which not only led to her losing her job, but widespread condemnation against the practice of spin.
Using another crisis to try and hide your own is never a sensible course of action. The truth will out eventually, and it's always important to be honest and transparent by holding your hands up and admitting fault. Instead of trying to sweep something under the rug, you must be proactive in showing what you're doing to rectify the situation. It's also important to know when NOT to comment on something; a public spat will do nobody any favours except for headline hungry editors. Remember, the media will always have the last word.