The power of women in the boardroom, and how to increase it
There is a vast imbalance between men and women running global corporations, yet they appear to run businesses in pretty much the same way. According to recent research by Weber Shandwick, major differences between male and female CEOs are relatively few, although it does find one difference. The report, Female CEO Reputation Premium, says: "Only one leadership trait – albeit a highly important one – is significantly higher for male CEOs than female CEOs: having a clear vision for the company. It seems that once a woman makes it to the chief executive office, business is business and gender considerations fade."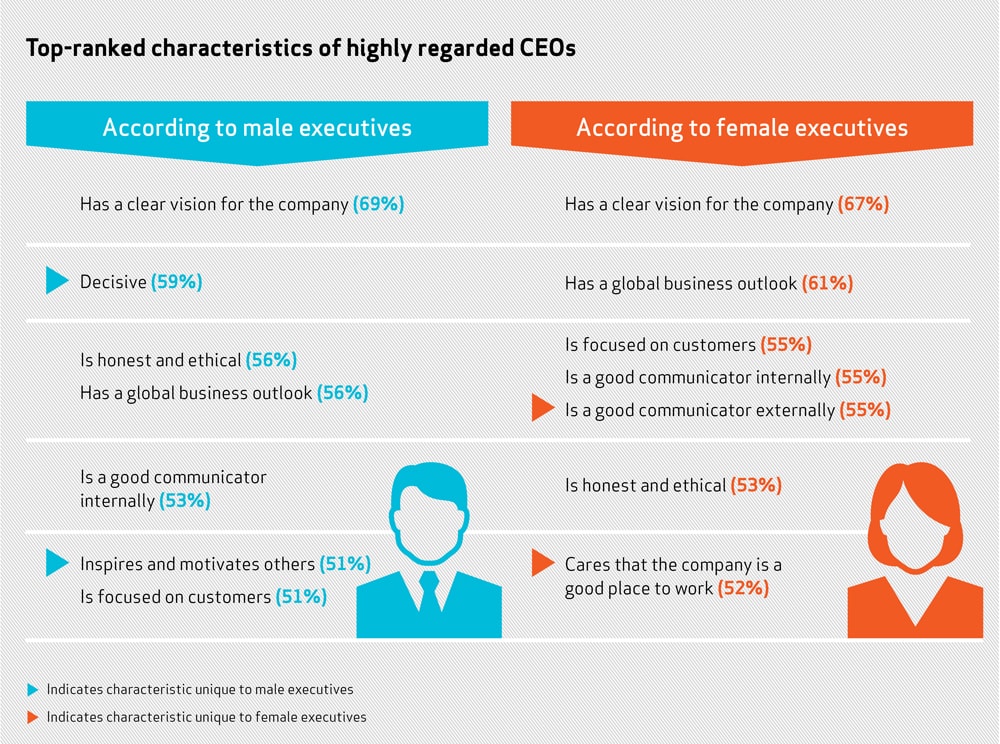 As men and women are perceived fairly equal as CEOs, it is a shame that there is still such a gender gap when it comes to the top spot in most firms. As Patrick Harrison, director of reputation management and strategic media relations at Weber Shandwick, says: "There's still a long way to go to close the gap between perception and reality. While senior executives around the world believe that women are now running about a quarter of all big companies, the true figure is just 4% among the FTSE100, and 5% in the US. Even though most successful CEO characteristics are gender neutral, it would appear that the glass ceiling is still firmly in place in many boardrooms across the globe."

One problem is that most women simply don't want to run a big business, Less than one quarter of female global senior executives (23%) wish to lead large companies. One way to encourage women into senior roles is to have a woman already running the business. This is because when women have a highly-regarded female CEO as a role model, they are more likely to stay at their companies and more motivated to strive to rise to the top themselves. When female executives work for a female CEO, women's interest in the top job climbs to 29%. This highlights the important role women CEOs play in breaking the glass ceiling for the next generation.
"Our research indicates that when women work for female CEOs, they are more motivated to strive to be corporate leaders themselves," says Gail Heimann, president of Weber Shandwick. "These results lead to the undeniable conclusion that if we really want gender equality at the top, we must promote more women into CEO positions and do it now."
Methodology
Results are based on an online survey of more than 1,750 executives – managers through the C-Suite, but excluding CEOs – conducted in 2014. Respondents worked in companies with revenues of $500 million or more (or regional equivalents) and represented 19 countries across North America, Europe, Asia Pacific and Latin America. The margin of error for the full global sample is ±2 percentage points with 90% confidence. Globally, male executives represent 62% of the sample and female executives 38% of the sample. Proportions vary by market. You can read the Female CEO Reputation Premium report here.

If you enjoyed this article, you can subscribe for free to our twice weekly event and subscriber alerts.
Currently, every new subscriber will receive three of our favourite reports about the public relations sector.