More CMOs and CCOs take charge of UK plc says latest research
Data breaches, poor financial reporting, product recalls, catastrophic customer service: the issues that beleaguer UK plc are many and onerous. They will never disappear altogether. But how they are handled from a communications point of view can make a huge difference to the reputation of a company. On the flipside, companies recognise that they must promote as well as protect their brands, propositions and products. It's increasingly clear that marketing needs to be an integral part of business planning from the start, not an afterthought.
When you consider the money that is spent on marketing, estimated by McKinsey at around $1 trillion globally, it's perhaps not surprising that FTSE 100 companies seem to be getting the message that senior representation of communications and marketing professionals is a necessity. In the annual Robert Half FTSE 100 CEO Tracker (May 2014), the biggest change in the backgrounds of the leaders of the UK's biggest companies was in the number of marketing/advertising specialists taking the helm.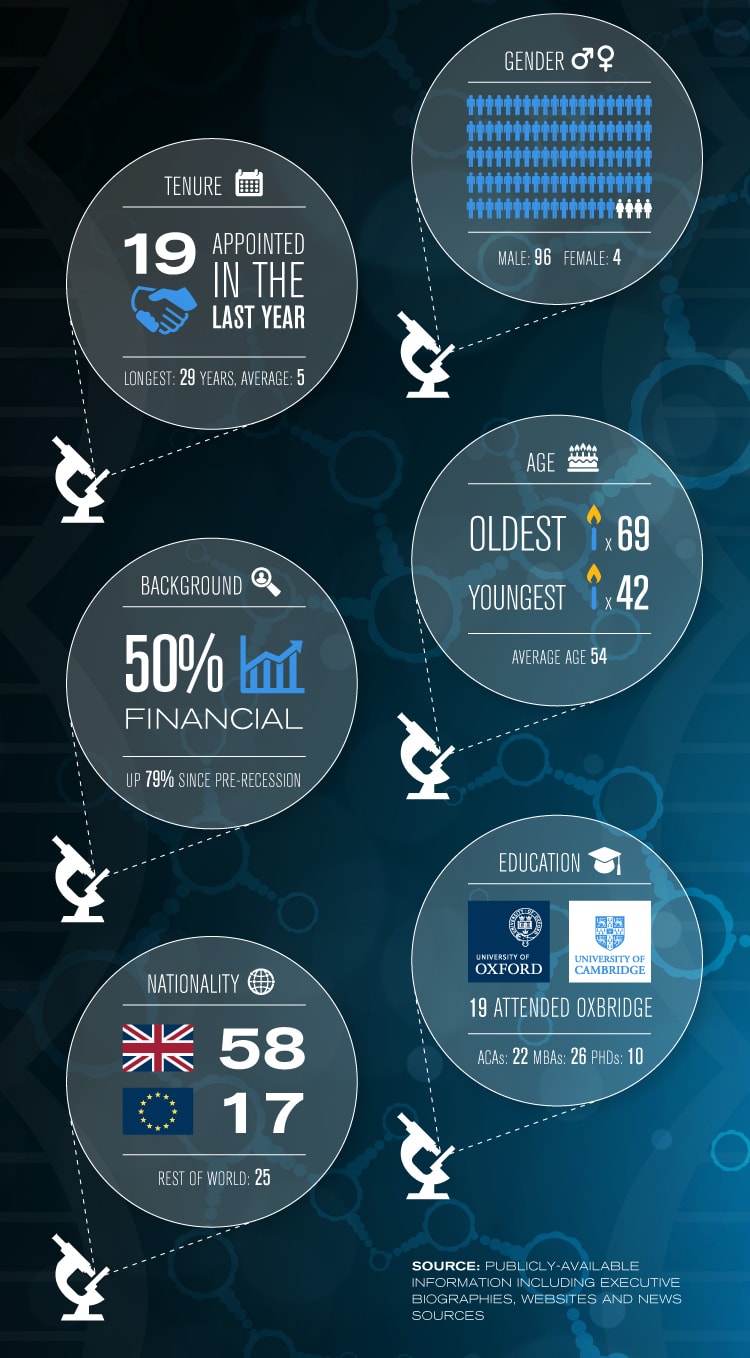 This grew from six in 2011 to seven in 2012 and 2013 to 10 in 2014, perhaps indicating a new focus on innovation and new product development as the economy improved. However, half (50 per cent) of current leaders had an accountancy or financial management background – five times the number of marketing/advertising specialists.
The fact that the discipline of marketing is changing so rapidly adds more weight to the argument that those who understand the new communications paradigm should be brought into the fold. It will be the CMO that is most aware of how customers are complaining or finding and sharing information using social media, for example.
In a statement by United Biscuits CEO Martin Glenn reported in the Drum, it can also be the marketer who can highlight where a business is running into trouble by maintaining an "external orientation". Glenn said: "Marketers are change agents. They bring the inconvenient truth into the organisation and if it's not in the board room it must work a lot harder."
It is this willingness to run against the norm of finance-based insights that enables marketing and communications professionals to add value at board level. Simon Carter, who was promoted to the board of Fujitsu UK and Ireland as marketing director in April 2014 and held senior positions in non-IT companies before joining Fujitsu four years earlier, is a good example.
Fujitsu said of his appointment: "With a mandate to enhance the reputation of the Fujitsu brand in the UK and Ireland, drive new business wins, and strengthen relationships with existing customers, the role of a strong marketing voice on the executive team has become increasingly important to Fujitsu at this time."
It is a well understood truth that boards will recruit people in their own image and this helps to explain why the diversity agenda is so slow to progress. For companies like Fujitsu, appointing an executive marketing director is a hugely positive step forward. For others, marketing and communications directors may indeed bring an inconvenient truth too far.
Written by Kristie Perrotte, PR and communications director, Europe and Middle East at recruitment consultancy Robert Half
If you enjoyed this article, you can subscribe for free to our twice weekly event and subscriber alerts.
Currently, every new subscriber will receive three of our favourite reports about the public relations sector.