How to get noticed by journalists in the digital age
The humble PDF has been with us since 1993 and has given loyal service ever since. Whether it has been turning that proposal into something that will open on a client's computer to shrinking down the latest report you are pitching into something that will make it past your email's firewall.
But it's time to put the PDF out to pasture. Why? Firstly, people aren't reading them. The World Bank looked at its stats from 2008 to 2012 to see if anyone was reading its PDF reports. The result made depressing reading for the PDF and the report's authors.
Download distribution of Word Bank policy reports, 2008 to 2012
Just to spell this out nearly one-third of its PDF reports had never been downloaded – not even once. Another 40 per cent of their reports had been downloaded less than 100 times.
PDFs also just don't work well with social media and that matters. As we all know Twitter is the place that journalist looks for stories. A recent study by Cision provided new stats to illustrate this.
Percentage of journalists saying that they couldn't carry out their work without social media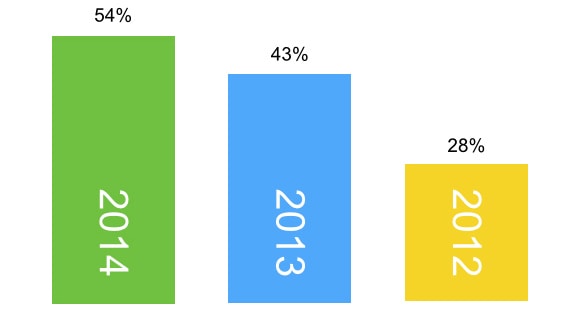 We also know that Twitter is increasingly viewed on mobile devices.
So now try and download a large PDF on your phone – not great is it? Do you think a journalist is going to sit there and wait for your PDF to download and then scroll around it to read your carefully crafted executive summary? If you think yes, I suggest you think again.
And it's not just journalists who look to social media to get their news and views – policymakers are getting in on the act as well.
Percent of policymakers who said that social media was their principal channel where they find out what academics are up to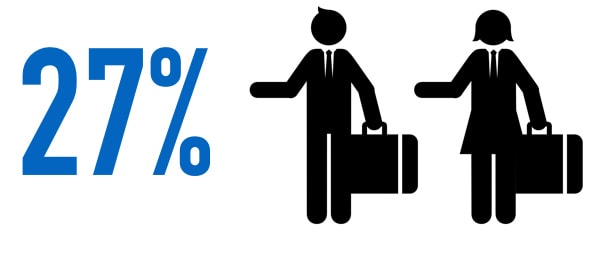 According to a report from Manchester University which asks 'What do policymakers want from academics?' 27 per cent of policymakers said that this was their principal channel through which they find out what academics are doing and saying. The people are increasingly looking to social media as well.
A recent study by News Works has crunched the numbers, and they're big.
UK newsbrands on social media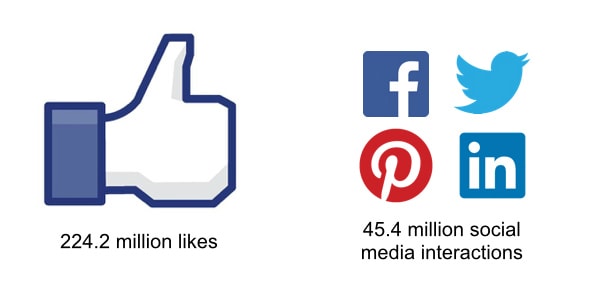 According to the data between January and December 2014, UK news outlets drove 445.4 million social media interactions and attracted 224.2 million Facebook likes for articles.
Finally, and more importantly, with digital you can do so much more to get your point across to journalists, policymakers and the like. I defy anyone to create a PDF which can explain the recent NHS structural reforms in six minutes better than the excellent video from the Kings Fund.
The recent Speaker's 'Digital Democracy Commission' also shows what can be achieved by combining a simple website, video and infographics to bring a topic to life and make it easy to read and engage with, regardless of the devises you are reading it on. Buzzfeed is also becoming the place for people to explain complex issues and stats. According to Jeff Knezovic, writing for the LSE website, it's a new way of "engaging audiences on their home turf, not just bringing them to our work". Not bad for a free tool.
I know there will always be a group who will want to print out a report and read it over a cup of tea. So, for them, maybe the PDF can do some part-time work on the side to supplement its pension. But, for everyone else, let's move on and let the PDF retire with dignity.
Written by Paul Simpson, head of digital at agency Lexington Communications
If you enjoyed this article, you can subscribe for free to our twice weekly event and subscriber alerts.
Currently, every new subscriber will receive three of our favourite reports about the public relations sector.