Data is used more for planning than for measurement in PR
Using data for campaign measurement is not a priority for senior marketing professionals these days, instead data is used to inform future campaigns and strategies. This is the claim of a recent study commissioned by PR consultancy Hotwire.
Brendon Craigie, Hotwire Group CEO, says: "Big Data has been a buzzword across the industry for the last few years, from providing insights into customer behaviour and activity to measuring the effectiveness of campaigns themselves. However, Hotwire's findings reveal that only one in four (28 per cent) of those surveyed said they primarily used PR and social media data to analyse the success of past campaigns."
Which of the following best describes how you primarily use PR and social media data in your organisation?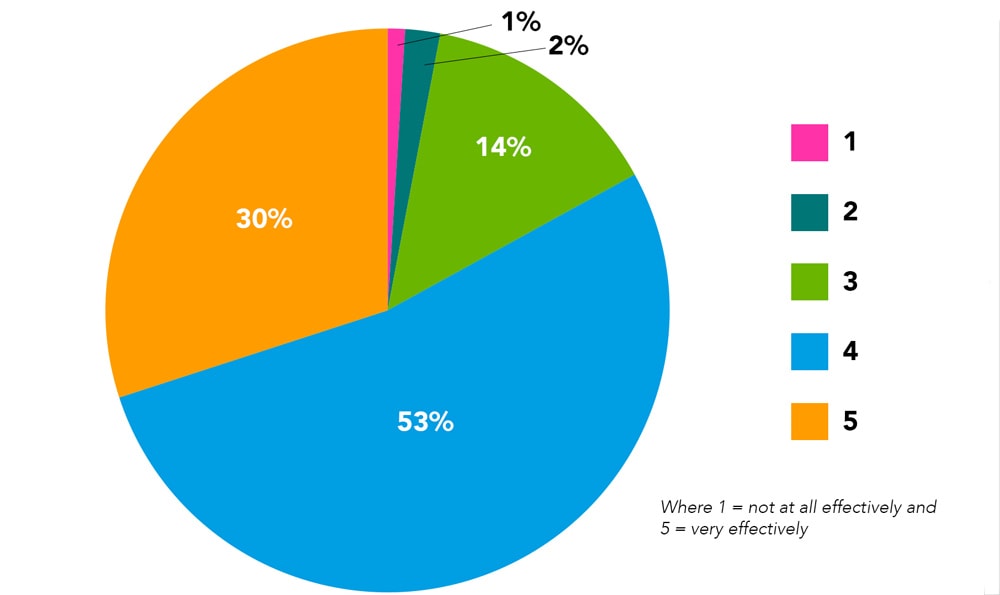 Craigie adds: "With marketers now confident that their departments have mastered the tools, skills and capabilities to use data as a planning tool, it is no surprise that they are keen to prioritise acquiring crucial insight up-front rather than at the end."
"Measurement has to be at the heart of every campaign. But measurement on its own, without a current understanding of the audience, the competition and the landscape just isn't enough. Marketers are now waking up to the real benefits of data – not simply using it reactively to measure performance, but gaining invaluable insight at the planning stage to ensure campaign success from the outset – and then all the way through to completion. That is true measurement at its best."
How effectively does your communications department use data and insights to inform strategy and planning?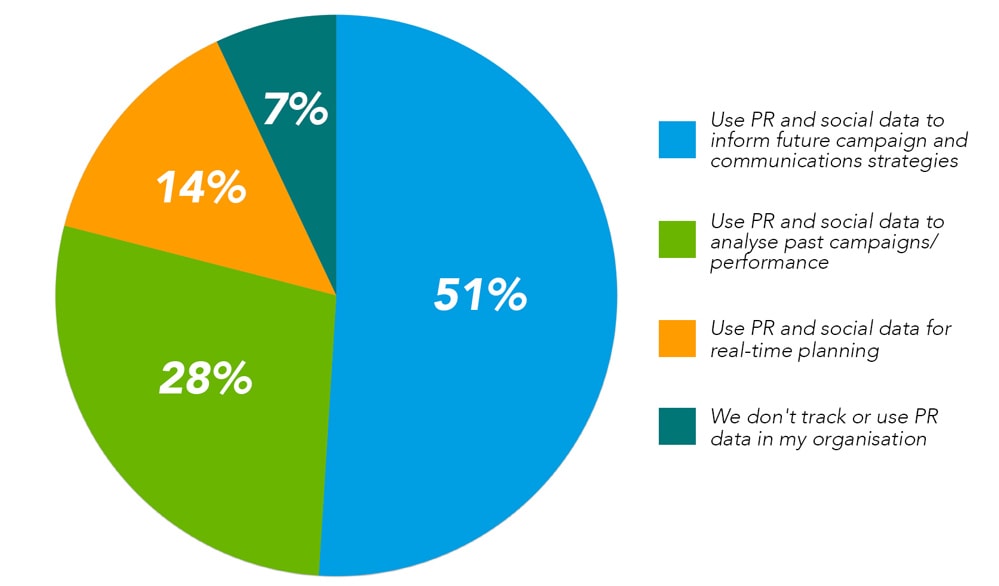 Other key findings are:
Around half of all respondents (51 per cent) say their principal use of data is to inform future plans and strategies.
Four out of five say their teams effectively use data and insights to inform strategy and planning. Just five per cent feel their organisation is equipped to extract meaningful insights from the data it collects.
Around half (51 per cent) completely trust data that comes out of their own department, and even less (38 per cent) have complete faith in any data from their comms team.
Data provided by both the procurement team and the lawyers is met with the most mistrust (26 per cent and 24 per cent).
Under 34 year olds are keener to use data. Two out of three (65 per cent) in this age bracket use data primarily for planning and all of them see their comms departments as pros in using data to this end.
Under 34 year olds are also the most trusting of data coming from their own department (71 per cent).
Time management
Although we now live in a 24/7 media world, comms professionals can be reluctant to react to news outside of the working day. Craigie says: "Even though marketers can extract data confidently, some are still reluctant to act on it in real time. Only half (53 per cent) of the comms professionals are "always on". In fact, to some marketers, real-time may mean acting quickly, but only during the working day (38 per cent). We may now have the tools and capabilities to react immediately, but what good is that if we still operate in a nine-to-five mentality?"
Trusting data
Discussing how comms professionals are wise not to place all their trust in data, Craigie says: "They are clearly aware that there is a fine balance between capturing data and placing it in context with their own knowledge and experience. There is a healthy scepticism towards data. The research demonstrates that while marketers are keen to embrace data as part of their strategic planning, data crunching on its own doesn't lead to that killer campaign plan. Data should inform but not drive strategy and it cannot replace creativity and experience."
Background
The research was conducted by technology market research provider Vanson Bourne. One hundred senior marketing professionals (from CMOs to marketing directors) with a global or international remit were surveyed in September 2014.
If you enjoyed this article, you can subscribe for free to our twice weekly event and subscriber alerts.
Currently, every new subscriber will receive three of our favourite reports about the public relations sector.