Agencies must improve their digital skills to stop clients turning to non-PR specialist agencies
PR Research
2 minute read
PR agencies need to offer a wider range of skills if they are to stop clients shopping elsewhere. This is suggested by recent research carried out by the PRCA, in association with research firm YouGov. Nearly all clients (86 per cent) turn to non-PR agencies for help in key areas, yet many of these skills could be provided by PR firms. In some areas, such as design and branding, it is not too surprising that clients often turn to other agencies first (over 60 per cent), but it is disappointing that around one third of clients use non-PR agencies to meet their digital and social media expertise.

When clients were asked what skills PR agencies are missing, around one quarter said they needed to have greater strategic capabilities and one fifth said they needed greater social media skills.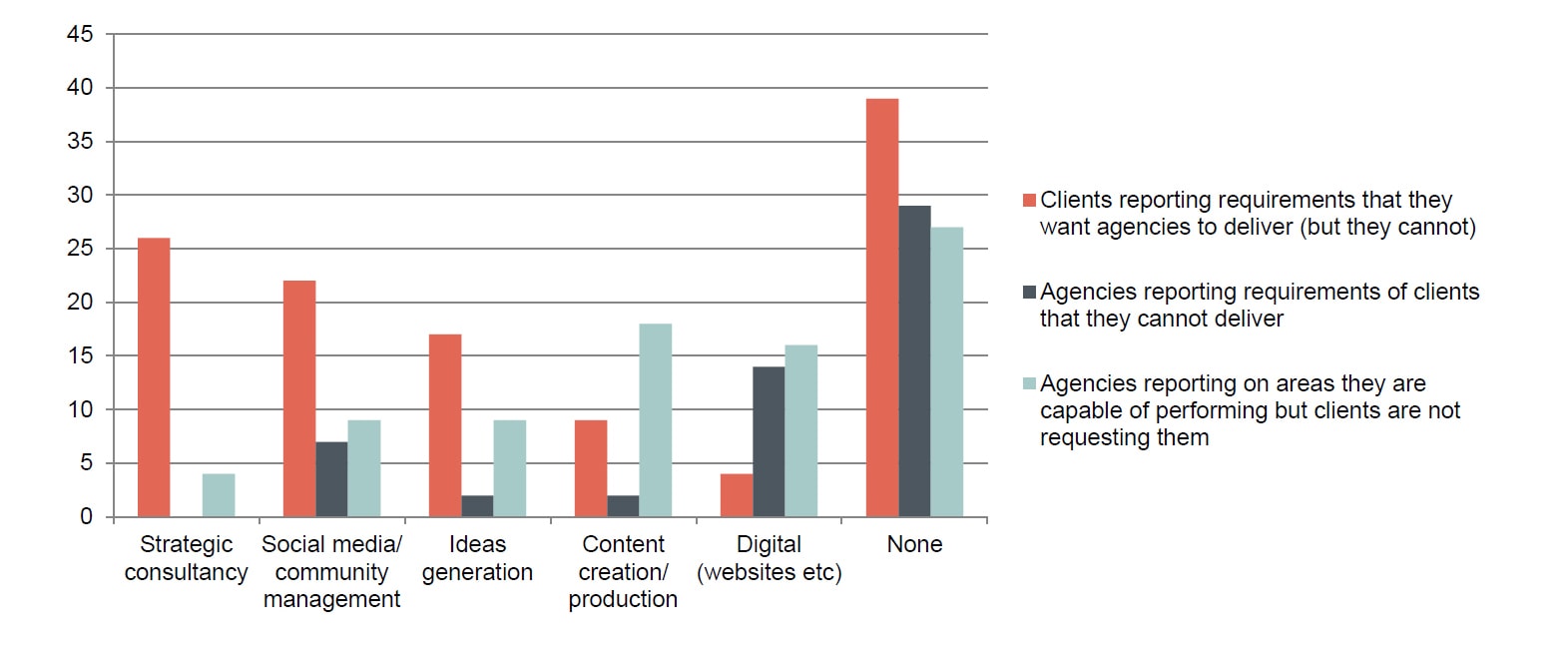 Commenting on the research findings, PRCA communications director Matt Cartmell says: "The findings seem to indicate that specialisms are more attractive to clients than general skills, a trend which the industry is already responding to. But agencies still have some work to do to convince clients of their ability to increase sales, their digital skills, and their ability to work alongside other marketing elements. We know those skills are there, but clients may at the moment be looking to other disciplines to fulfil those requirements."

The areas where clients are most keen to turn to PR agencies are for traditional PR skills: To increase visibility of their brands; drive brand awareness; and drive consumer engagement.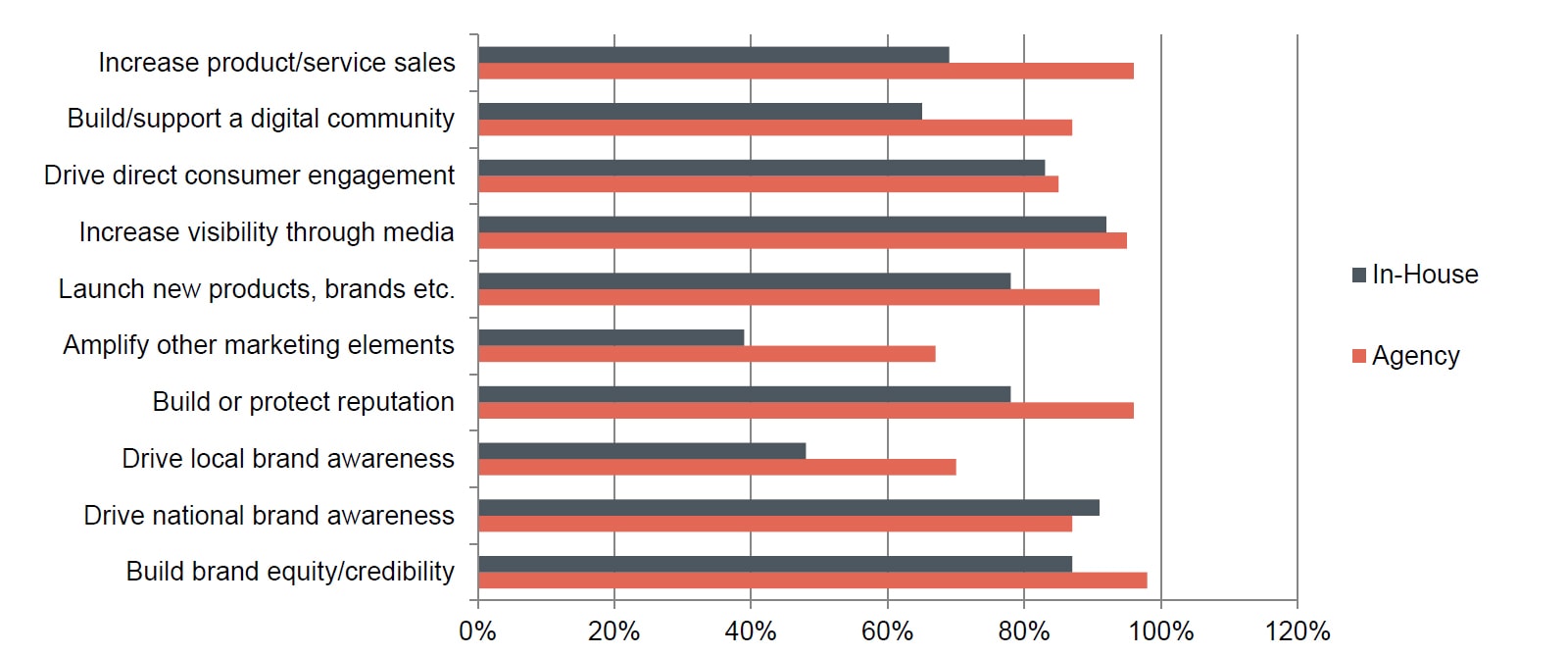 A key demand is value for money. Cartmell explains: ""The demand for value for money is something that has clearly arisen as a result of the downturn – whether or not this demand will dissipate as the UK's fortunes continue to improve remains to be seen. Some suggest not. As an industry, we need to keep educating clients – and their procurement teams – about the value for money we provide, and the importance of paying fairly to get the best out of agencies."

Background

In partnership with the PRCA, YouGov surveyed 51 in-house PR professionals and 63 agency PR professionals online from 14 August to 2 September 2013 across a variety of sectors.