What exactly is PR in 2016?
PR Insight
5 minute read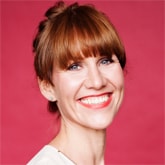 It may be hard to define succinctly, but at its heart, PR is all about strategy, society, reputation and ultimately an organisation's success. This is according to PR consultant Sarah Hall, a CIPR president-elect candidate, who says: "PR is a strategic management discipline that can help an organisation understand its place within society, manage its reputation and achieve its objectives."
PR is also about moving forward, and although Hall's description of PR is one that was as true in the past as it is today, technology means that in practice, PR is done differently. It is also changing in the way it relates to other marketing disciplines, and many claim that PR now leads the way. Hall says: "Where practitioners are empowered to guide organisational strategy, it makes sense other disciplines including marketing answer to the public relations function in the corporate hierarchy, rather than the other way round which has traditionally been the case."
When we discussed what PR is these days, everyone we spoke to agreed that PR's intrinsic aims are the same as they have always been. When it comes to how it is changing, however, discussion was more varied. Below senior PROs describe how the industry is evolving and where it is headed.
How PR is changing
'Peer-to-peer recommendation has never been more effective'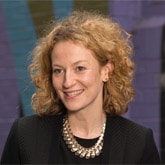 Alicia Mellish, managing director of agency Stir PR: "Whilst there is currently much debate around the degree to which PR has changed over recent years, I stand firmly in the camp that the role of PR remains the same as it has always been. The tools at our disposal, however, have moved on markedly. The dawn of the digital era has seen brands and businesses develop a number of the own online/digital/social channels and these play a key role in overall message delivery. But what remains key to an effective PR campaign is the broadcasting of your message through the channels (be those traditional, such as broadcast, print media, radio, or newer digital and social) of a relevant and audience-trusted influencer.
"Regardless of whether the target audience is receiving the message in a business or personal capacity, there is one thing that we are all clear on… 21st century man is marketing savvy. We no longer welcome being told what to do or think. Instead, we seek out the opinions of those we trust.
"The objective of PR continues to be collaboration with influencers, be it hard-nosed reporter,features writer, or 19-year-old digital influencer, to generate news and opinion that meets our clients' communication objectives.
"Peer-to-peer recommendation has never been more effective and therefore the discipline and practice of PR, in its original and remaining form, never more relevant."
'PR has become more integral to and united with the overarching business strategy'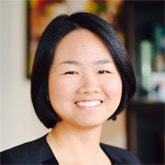 Sally Maier-Yip, founder of communications agency 11K Consulting: "How we do PR has changed quite a lot over the past few years when the digital media took off and even overtook the traditional print and broadcast media. PR people work even more closely with the advertising and marketing teams even more closely as the lines have become more burred. Hence, today's PR has become more integral to and united with the overarching business strategy in order to build solid, sustainable reputation of an individual or an organisation. It is not a quick-win solution, but a long-term solution and commitment."
'PR should also influence training programmes'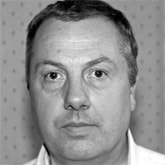 Simon Turton, owner of agency Opera PR: "Managing online and offline reputations is so important in this increasingly interconnected world; the challenge for PR agencies is that they need to ensure that they communicate the fact that as well as managing media relations campaigns they can produce brochures and marketing literature; write the content for websites and newsletters, and that they can (and should) advise on the direction of advertising campaigns.
"If PR is about managing a corporate reputation then it should also influence training programmes and ensuring that everyone in a company is a brand ambassador by always striving to do their best. HR or personnel may feel that they 'own' training programmes and recruitment, but every member of staff needs to realise that they are the company when dealing with customers either face-to-face or over the phone. And this is something that PR can influence.
"PR is not a panacea that will guarantee the success of a business, but with a clear message that is communicated through strong branding, a well-written website and by engaging with the media, will give them a far higher chance of success.
"For some PR still stands for 'press release', but for me it stands for positive results."
'PR is busier and more exciting than ever'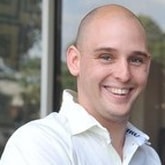 James McCann-Ellerington, senior communications consultant at agency The Comms Co: "Today, the role of a PR reflects that of the brands it represents. Always on, always aware and always in tune with what its audience is looking for. Similarly, it has to involve an understanding of social, traditional and broadcast media, all the while, being the voice of reason when it comes to managing expectations around what is, and isn't, news.
"Where it has evolved hugely is that, in addition to the old-school skill set, today's PR needs to understand content, social and publishing strategy. The collision of these worlds means PR is busier and more exciting than ever."
Because the power of reputation is appreciated more than ever before, PR is in a strong position to gain bigger budgets, lead marketing campaigns and win more seats in boardrooms. The heart of PR may remain constant, but as tecnhnologies and markets change, the industry is fully prepared to make the most of any new opportunities.