Tips to manage your PR career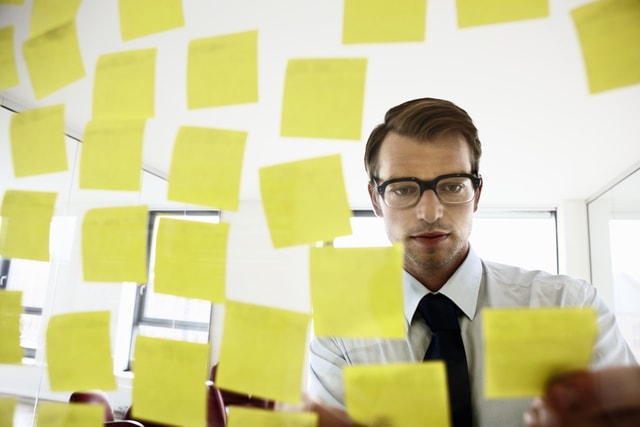 "The single most restrictive thing for your career is having a plan", says Vikki Chowney, head of content and publishing strategies at PR agency Hill+Knowlton Strategies. Chowney doesn't mean that you should drift aimlessly, just that you shouldn't be too focused on the next step, as this could cripple you: "When you're singularly focused on what comes next; two main problems arise. First up, you don't enjoy the moment. That sounds a bit philosophical to be relevant to career planning, but that sentiment has much further-reaching consequences than quality of life alone. When you don't feel relaxed enough to take work as it comes, you don't give it your best shot. You start to analyse whether the work you're doing is going to impact what happens next, and then you're not able to commit to it fully."
"The second issue is that you end up saying no to things. While I'm a believer in not trying to do everything; how on earth can you predict what will and won't have a positive or negative affect on your next job? Or where doors will open because of something totally off-topic you might have worked on?"
The problem with planning, says Alice Weightman, managing director at communications recruitment consultancy Hanson Search, is that it is hard to be clear about exactly where you want to go. She explains: "We all like to think we're on the path to our 'ultimate goal' – but how many of us know what our long-term goal really is? And if we don't know, how can we build our careers to reach them?"
Weightman advises taking it one step at a time: "Breaking your life down into smaller milestones – outlining what you want to achieve or what's important to you – can focus your career plans."
"For example, if you want a family but are keen to continue to progress in your career then an employer with a strong flexible working ethos is essential. Or if your goal is to work abroad, research where your prospective employer has offices. Conversely, if you value flexibility and autonomy and want to work from home, freelancing could be the best option."
"As your life changes and priorities shift, continue to reassess your options and if you feel that your career and life plans are no longer working together, don't be afraid to talk about this with your employer and if needed to look elsewhere. Better than getting into a rut!"
Maxine Ambrose, joint managing partner at agency Ambrose Communications, describes how she got out of a rut: "In 2005, I was running the UK tech PR practice for one of the world's largest PR agencies. I'd been murmuring about leaving and possibly – just possibly – setting up my own agency to friends, but hadn't done anything about it and was, quite frankly, stuck in a rut. On the way to work one day, one of my friends phoned me to say that he'd give me a one-day-a-week gig as his PR/marketing manager. Then, no sooner had I sat at my desk, than a friend who ran a marketing agency phoned to say he had a client that desperately needed someone to handle its PR and if I was interested, the account was mine. I decided that fate was pointing me in a certain direction and took it!"
One way to get a clearer perspective is to take a break to focus on something different. Jo Preston, director at agency Teamspirit Public Relations, describes how this worked for her: "It is rare that many of us stop and take a step back to consider our career. For some, a career break conjures up images of running down a beach, barefoot and carefree. For me, last year it was to have my second child.
"I love my job, but at the same time, I love my 'second' job as a mum. They are both crucial to who I am. Having just returned from taking nine months maternity leave, I am very happy to be back to work and have the opportunity to use my brain again. I love being with my kids, but the break has given me perspective on what I enjoy."
"By taking a career break I've been able focus on my family and come back to work with a renewed drive and passion for the job."
Case study
A recruiter and a PRO discuss why you need to "embrace change" to nurture your career:
Brian Matthews, managing partner at specialist marketing recruitment agency, The Candidate, says: "Candidates applying for PR roles must be willing to embrace change. Things can be unpredictable in the PR industry so it helps to have a flexible attitude to work. While I have met a number of candidates with a clear idea of what they want to do, those that succeed best tend to be the ones that are willing to try out a number of different aspects of the job. I'd advise all candidates to seek out as much experience as possible. Work experience is essential, so I'd tell people wanting to get into the industry to seek out placements from a young age."
Lucy Moore, account manager at PR Agency One, adds: "Brian is right. While I had a vague career plan when I began university, I knew I'd have to be open to change throughout my career. The industry is developing so fast that you've got to be prepared to learn different skills and not be afraid of change. When I started my first job in the industry there was definitely more of a focus on traditional PR. like writing press releases for newspapers, but these days things are moving more online to digital and SEO PR, so the landscape is changeable."
If you enjoyed this article, you can subscribe for free to our twice weekly event and subscriber alerts.
Currently, every new subscriber will receive three of our favourite reports about the public relations sector.