The must-do Christmas list for PROs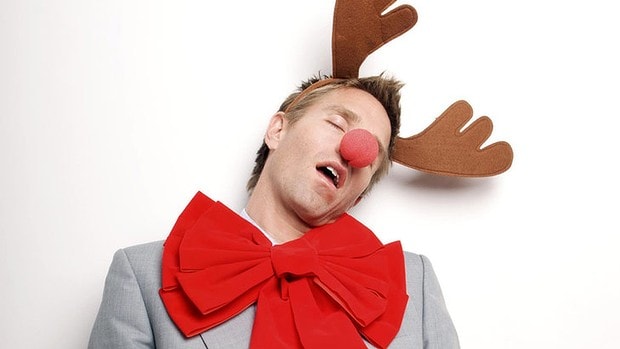 Forget those boring Christmas lists of gifts to get, cards to write and food to buy. Here is the only list that matters for PROs.
How many of these festive fancies have you crossed off your list?
Buying a crappy gift for Secret Santa. The challenge is to buy a piece of tat for as little money as possible. This is when Poundland comes into its own. Why spend ten pounds when you can spend one?
Having the worst December hangover EVER. Each year my hangovers get worse, even though I try to drink less. This year I got my first one on Friday 5 December. When did you get yours?
Organising a stupid stunt for a client. Full marks if it involves elves, Santa AND a Christmas fairy.
Writing your CV. Soon it will be January and time to look for a new job. So get that CV written now!
Getting a client drunk. Really drunk. To get the most fun out of this you have to stay relatively sober yourself so that you can remember all the stupid things they do and say.
Kissing someone inappropriate. Eight out of ten if it's the boss. Ten out of ten if it's your biggest client.
Revealing your deepest secret to a journalist. Even worse, your client's deepest secret. The problem is, Christmas dos can be so boring, it's hard not to hit the bottle and start spilling your guts.
Wearing festive fare. One mark for each of these items: Christmas jumper, Santa hat, Santa beard, tinsel, light-up earrings, flashing badge, Rudolf antlers, Elf costume, stupid tie … Get double points if you wear them all.
If you enjoyed this article, you can subscribe for free to our twice weekly event and subscriber alerts.
Currently, every new subscriber will receive three of our favourite reports about the public relations sector.