Why Richard Branson is my PR hero by KISS PR's Sophie Davis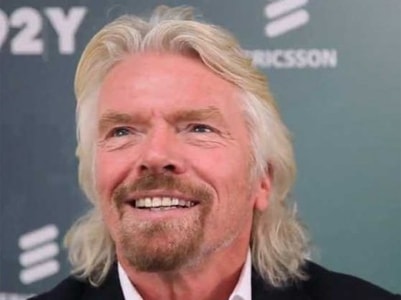 "The best way of learning about anything is by doing"
Richard Branson, CEO, Virgin Group
No one quite personifies success better than Richard Branson himself. After starting his first business aged 16, Branson has seamlessly transitioned from school-boy entrepreneur to space-travel multi-billionaire.
He has battled with dyslexia since school, started from the bottom and has continuously fought to keep his brand Virgin reputable. Branson is surprisingly insightful and the ways he has managed his multiple companies, his own personal profile and maintained a strong brand presence across the world is an inspiration for anyone starting off in PR. He offers young adults like myself the motivation to work hard and play hard, suggesting that if you think simply, work differently and empower the people around you, you will succeed in both life and work.
Branson is also a natural-born leader with an infectious personality and love for life. He makes all those around him passionate about their work and in turn supports him and Virgin. He has maintained a controversial reputation over the years, but this has ultimately presented him as unique, through his natural curiosity and passion for business. Branson is a people's person and that's what makes him such an inspiration to many young professionals. Branson said in an interview with Forbes, "It all comes down to people, nothing else even comes close."
Branson's life should remind everyone in PR that getting results doesn't always come easy and you need to work hard to overcome any hurdles that come your way. So as Branson said himself – screw it, and just do it.
Article written by Sophie Davis, account executive at KISS PR
If you enjoyed this article, you can subscribe for free to our twice weekly event and subscriber alerts.
Currently, every new subscriber will receive three of our favourite reports about the public relations sector.