Who is the best in PR? We ask Portland's Oliver Pauley
I met up with Portland's Oliver Pauley for a beer recently and asked him to list the three best PR people he knows. Here's what he said: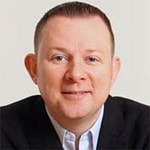 1. Stephen Doherty, managing director, head of corporate communications, Barclays
Doherty is completely authentic says Pauley, both in his personal communications and in the communications he executes for his employer: "He would never lie and is utterly transparent. These are key attributes in what remains one of the toughest, albeit most interesting jobs in British public relations".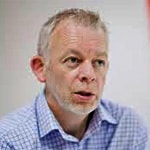 2. Paul Moore, communications director, EasyJet
Pauley doesn't know EasyJet's communication's head personally, but he loves the way EasyJet has communicated its repositioning in recent years. "As customers we all understand the business, we know that EasyJet wants to carry business passengers. It has successfully repositioned the business and the financial results have followed. The communications strategy was right and the leadership of CEO Carolyn McCall was critical to this."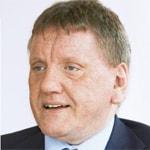 3. Ian Wright, director general of The Food and Drink Federation and ex-comms director at Diageo
Pauley includes Ian Wright as a hat tip to what he achieved during his time at Diageo. Wright successfully managed the communications of one of the iconic British brands of the 1990s. He did this across multiple geographical markets and numerous product ranges and often within a critical media environment. Wright also oversaw the launch of the "Responsible Drinking" concept from the alcohol sector, a campaign that was probably ahead of its time. During his tenor the share price of Diageo soared, albeit not entirely as a direct results of Wright's work! But this is a fantastic example of a senior communicator committing to a company for a long stretch and undoubtedly having a positive impact on the business.
Pauley clearly respects Wright's communications brain and career achievements, but offers one cautionary note: "I think his current job at the Food and Drink Federation maybe his biggest challenge; membership organisations are all about compromise and good communications can never be a compromise."
If you enjoyed this article, you can subscribe for free to our twice weekly event and subscriber alerts.
Currently, every new subscriber will receive three of our favourite reports about the public relations sector.