Which brands have won the Valentines battle?
Blog
1 minute read
Thorntons has won the share of voice on Twitter this Valentines season with 26.8%, according to research by Kindred Agency.

While fellow brand competitors Lindt and Cadburys follow far behind, both under 2%. Large retailer, John Lewis seems to have lost the battle with only 0.03% share of voice.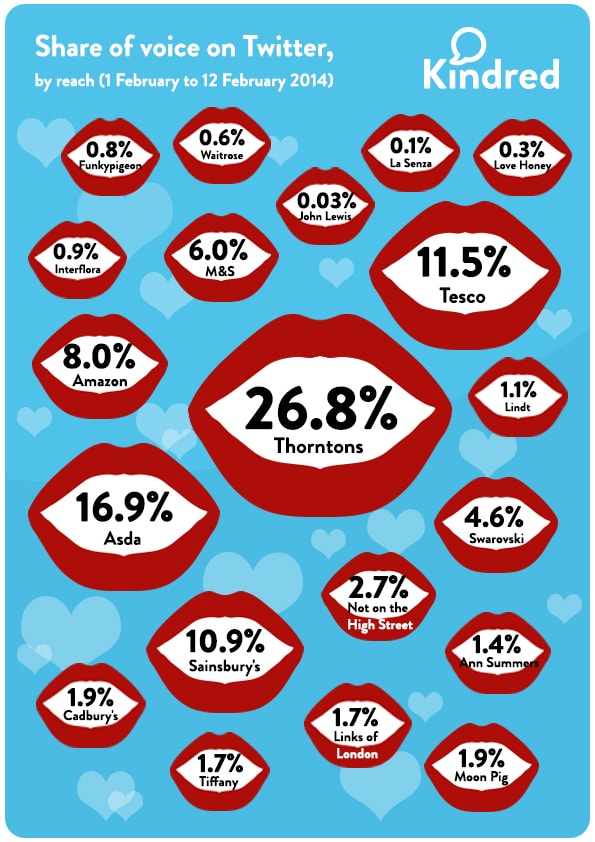 Asda made the top of the list for supermarket share of voice on Twitter this year with 16.9%, while John Lewis was at the bottom once again with 0.03%. Tesco came in second with 11.9%.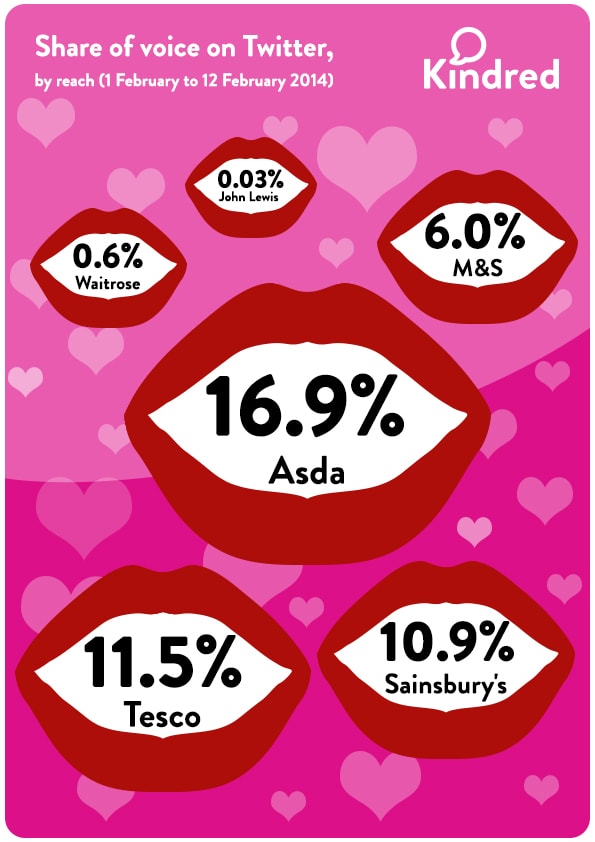 The recent research also highlighted what age group was the most excited for the Valentines celebrations, with 10 being the highest. Respondents in their 40s were the most 'loved up' at 5.7, while teens were less than enthusiastic at a score of 3.