Register now for the 4th Annual PR Golf Day
Blog
2 minute read
The time is almost upon us when the world literally holds its breath for one of the biggest events in the sporting calendar; the ultimate challenge in golf; the pitting of skills and will power between some of the toughest competitors from literally all over the globe…..yes…..it's the 4th SLD Invitational Golf Day for PR Professionals.
Graham Goodkind (Frank), Mike Mathieson (Cake), Alan Twigg (Lightbrigade) and PRmoment founder, Ben Smith would love you to join the SLD fray on Friday 31st October at The Berkshire Golf Club for a superb day of golf, camaraderie and high quality hospitality.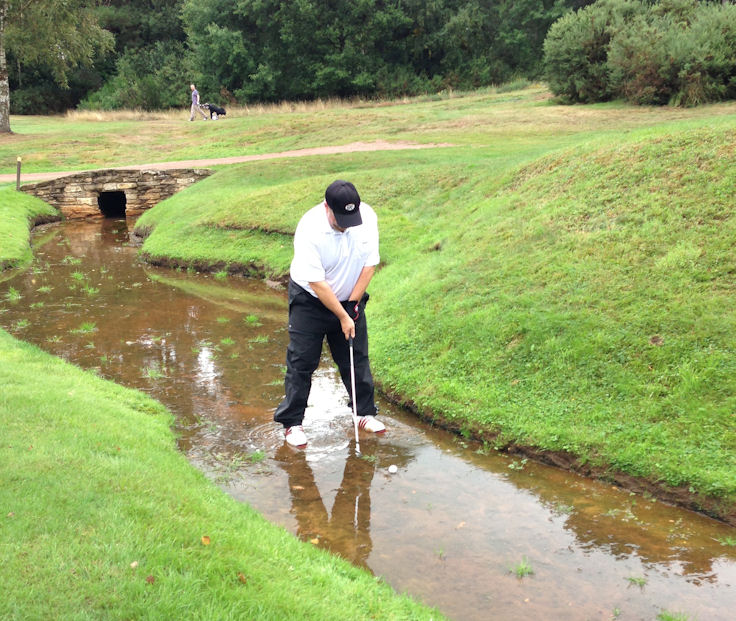 Playing on the glorious Red Course at The Berkshire Golf Club we will this year tee off from two tees between 9.30am-10.15am. We will compete on a full handicap stableford format in four balls and we will draw the teams on the day. There will be prizes for the best team score, longest drive, nearest the pin, best-dressed (Halloween!) and the individual best score for the iconic R White's Trophy. As in previous years, we then have the delights of the famous Berkshire carvery luncheon before decanting to a private room for the prize giving, apple bobbing and trick or treating.

The Course

The Red Course has six par 3s, six par 4s and six par 5s, although the majority of the 5s are not long and offer opportunities for a birdie for a reasonable consumer PR or even eagle for a financial PR who will merely want to compare their score with the same period last year!
The Par four 6th is actually rated in the book "The 500 World's Greatest Golf Holes" which we are sure you all have at home next to the bed! You will not be disappointed by this great course which was selected by Golf World as No.85 in the list of The Top 100 Course in the World in 2010. Having said that - Graham Goodkind won on this course once before, so it's not that difficult!
If you fancy it this year please email bensmith@prmoment.com to book your place.
The Dollar

The price is a mere £150. To be clear, no-one makes any money from this exercise (except possibly The Berkshire!). In fact, because Mike Mathieson always overspends on the SLD merchandise, we've made a loss every year so far!
If you enjoyed this article, you can subscribe for free to our twice weekly event and subscriber alerts.
Currently, every new subscriber will receive three of our favourite reports about the public relations sector.