From Railtrack to Mind, Alison Kerry describes the stops and starts of a rewarding PR career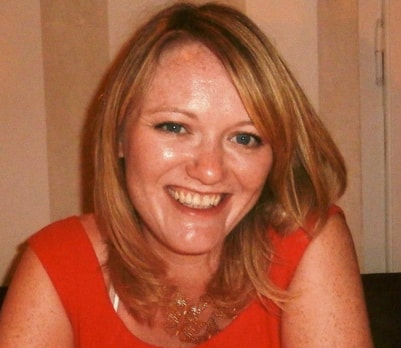 When I was at school I remember a homework assignment where we had to design an advertising campaign for jam. I loved the chance to be creative and come up with slogans. Shortly after I met my careers advisor and declared that I wanted to work in marketing only to be asked why I was so keen to sell double glazing for a living! There really aren't that many marketing agencies in Bolton.
So I found myself on work experience at the Leigh Journal where I learnt about local journalism before a short stint at the PR department at Bolton Council. That's when I decided to pursue a degree in Public Relations at Leeds Metropolitan University. So I guess I knew from a young age that a media-related job was for me.
My degree gave me the chance to explore various aspects of PR from internal communications and digital to media relations and marketing. I enjoyed doing a vocational degree, particularly the opportunity to do a placement year. I secured an assistant role in the corporate communications department at Railtrack where I learnt a huge amount about crisis and issues management. During my time there the Hatfield rail disaster occurred, followed by a programme of speed restrictions on trains across the country which eventually led to the company being placed in administration. It was a huge eye opener about the power of media scrutiny and how quickly a company can lose its reputation.
After university I stuck with the rail theme (much to the amusement of my friends who thought I had become a train spotter!) and got a job in the communications department at the watchdog Passenger Focus. It was great to have a role in a small organisation where I could get my teeth into all sorts of projects from developing the website and organising conferences to writing annual reports. But by far the most enjoyable aspect of the role was campaigning. Fighting for fairer fares for passengers meant organising lots of fun PR stunts at train stations.
My next stop was the communications department at the London Ambulance Service. Handling the huge volume of media interest following the London bombings on 7/7 was one of the toughest things I've done in my career. It was humbling to work with paramedics who spend their time saving lives and a real honour to help them tell their stories in the media to improve public understanding of what they do.
I started at Mind in 2007 as it was a cause that was close to my heart. Over my eight years here I've moved through the ranks to become head of media. Being at a charity gave me the chance to return to the campaigning PR stories that I love. In my early days at Mind there was still a huge amount of public misunderstanding about mental health problems. It was a real challenge to get journalists to cover mental health stories and it was almost impossible to find people, particularly celebrities, who would open up in the press about their personal experience of mental health problems. How things have changed!
The charity now works with Stephen Fry, has appointed vlogger Zoella as its digital ambassador, advises Coronation Street on mental health storylines and has partnered with media outlets such as Vice and Glamour magazine. We've seen the volume of Mind's media coverage increase by 86% in the last three years. I'm really proud to have been part of a movement at Mind that is tackling stigma and getting the nation to finally talk openly about mental health.
PR can be a notoriously stressful job where it can be hard to switch off. The need to be always tuned in to Twitter, responding to media calls around the clock and juggling the needs of lots of different audiences can take its toll. So it's great to be in a PR role at a mental health charity that prioritises the wellbeing of its workforce. Mind staff have their own "Wellness action plans", a sort of advance directive about what to do when you feel stressed. It's a useful way of managing your own stress triggers and supporting your colleagues. We also benefit from flexible working and I personally have taken advantage of a six-month sabbatical to recharge my batteries and travel the world.
My advice to anyone starting out in PR is to choose a path that you feel passionate about and to find an organisation that values you. After all, any decent company knows that looking after their staff's wellbeing is good for business.

Written by Alison Kerry, head of media at mental health charity Mind
If you enjoyed this article, you can subscribe for free to our twice weekly event and subscriber alerts.
Currently, every new subscriber will receive three of our favourite reports about the public relations sector.