Dani Alves is crowned Communicator of the Week
Blog
2 minute read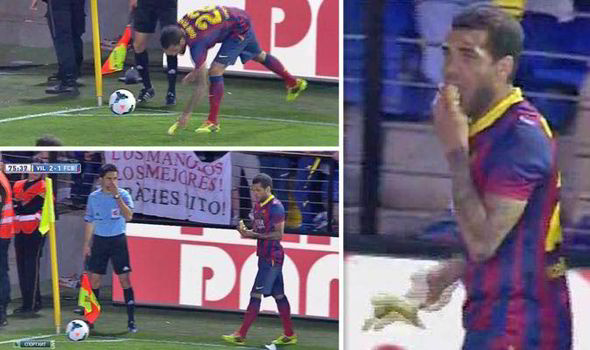 As a 10 year old boy I was mesmerised by the athleticism of one of my heroes – the England and Liverpool footballer John Barnes. Born in Jamaica he had played for Watford (and England) before joining Liverpool in 1987.

In those days live televised football matches were few and far between with perhaps just a handful of games each year making it onto ITV's 'The Big Match'. This meant I relied heavily on the sports pages of the newspapers to keep abreast of the latest demolition handed out to Liverpool's rivals by Barnes and his colleagues.

Despite all of the brilliance Barnes delivered on the pitch during his near 20 year career there is sadly one image with which he is most often identified. I say sadly as it is of Barnes kicking a banana off a football pitch that has been thrown at him by racist football fans.

The skill of the man is illustrated in this image in the way he deftly back-heeled the offending banana off the Goodison Park pitch, and a man of such talent deserves better than to be remembered for this. But, as Barnes himself says, "there wasn't a game in the Eighties when you didn't get racial abuse as a black player".

26 years on from that and racism is still a dark part of football for too many. The latest high-profile incident last Sunday saw a banana thrown on to the pitch in front of Barcelona defender Dani Alves as he prepared to take a corner against Villareal in his side's La Liga match.

His response was unconventional but has led to a huge amount of support from fans and fellow footballers. Alves calmly bent over, peeled back the banana, and took a bite before carrying on with the game.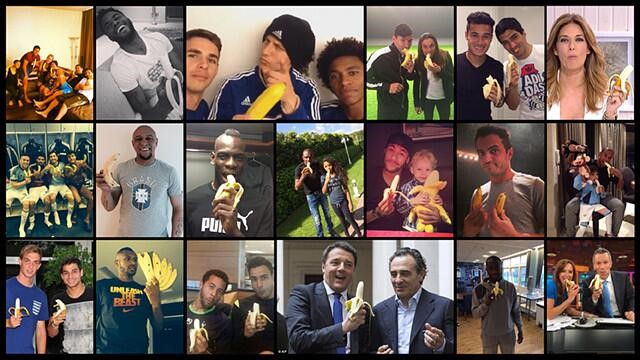 His actions were picked up by the TV cameras which then made the news all over the world and now his fellow professionals, fans and even politicians have taken to posting pictures of themselves taking bites out of bananas in tribute to Alves' actions.

Alves said after the match that humour is the best way to combat racism in sport: "we have suffered this in Spain for some time, you have to take it with a dose of humour. We aren't going to change things easily."
Whilst it's awful to think that racism is still in our football stadiums let's hope that Alves' actions, and the positive impact this has had all around the world, will do something to put a stop to it once and for all. That is why Dani Alves is my Communicator of the Week.
Communicator of the Week is written by Ed Staite.