Case study – Britain's Best Breakfast
Blog
4 minute read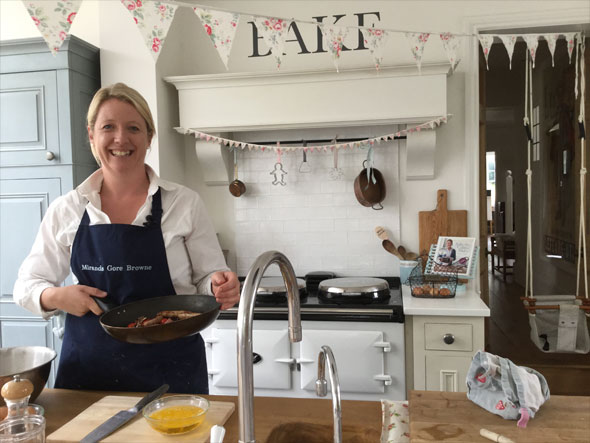 The biggest annual fundraising initiative for the Carers Trust last year was Britain's Best Breakfast, where different "breakfast" stunts around the country highlighted the work unpaid carers do, as well as generating funds to support them. Here we detail the PR behind Britain's Best Breakfast that helped it to generate excellent publicity.
The beginning
PR agency Bright Star Digital was selected by Carers Trust to boost awareness around its biggest annual fundraising initiative last summer, Britain's Best Breakfast via print, online and broadcast PR, and social media.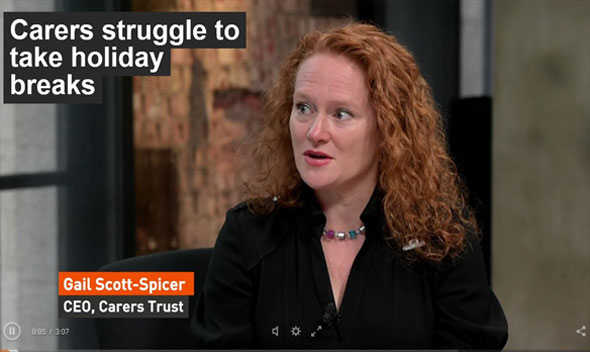 Objectives
As well as increasing Increase awareness, engagement and social conversation around Britain's Best Breakfast, the campaign aimed to encourage people to sign up to hold a breakfast and raise funds. Other aims were to:
Generate blanket mainstream media coverage, highlighting the work Carers Trust undertakes.
Increase BBB Facebook likes and Twitter followers.
Identify and engage with key partners, network partners, influencers and celebrities.
Create social media content through ambassadors.
Integrate with traditional media activity on social media.
Strategy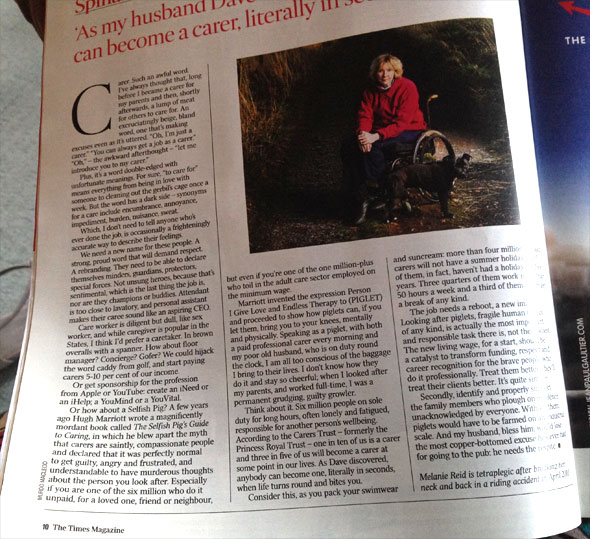 Bright Star Digital undertook a drip-feed approach to securing media coverage over four months enlisting the support of media partners and carers themselves. First, the agency recruited former Great British Bake Off finalists Miranda Gore-Browne and Kimberley Wilson to be Carers Trust ambassadors. They were signed up to support the charity on social media and to provide content such as bespoke breakfast recipes and films.
Journalists with an interest in caring were approached and Melanie Reid of The Times wrote about the issue in her column, whilst Andrew Marr's wife provided copy for Carers Trust to share on its social networks.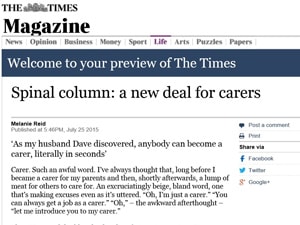 A launch news story was devised by surveying carers on their holidaying habits and revealing to media the lack of breaks carers receive in any form. The story was released to print, online and broadcast media as schools broke up for the summer which lasted until end of August.
In addition, a partnership was brokered with Reveal magazine which saw the magazine campaigning to raise awareness of the issues carers face with coverage running on a weekly basis through to October.
The agency negotiated with Mumsnet for Carers Trust to be charity of the month for September, which involved a dedicated feature on the homepage of the site for a week and further information and links live for the month. It also worked with Tots 100 to hold a Twitter party hosted by Miranda Gore Browne the week before Britain's Best Breakfast. Additionally, the agency worked with Tots 100 to line up a number of carefully selected Mummy Bloggers to support the campaign and talk about being a carer.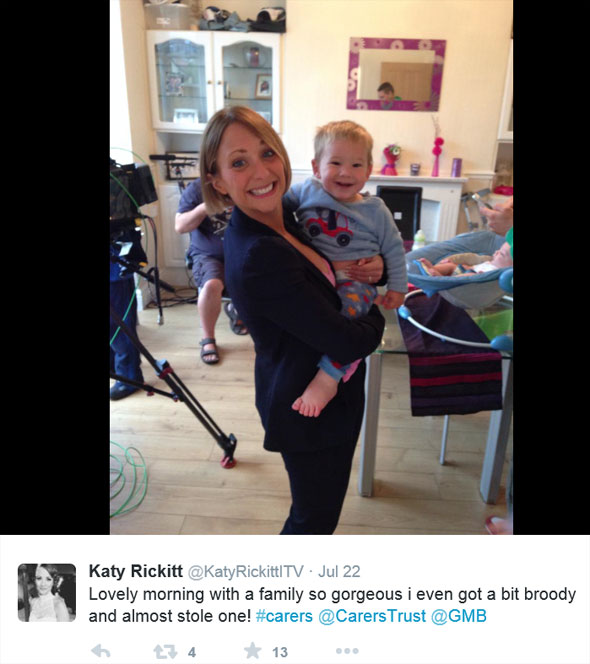 Central to the campaign were carers' case studies and these were strategically offered to a broad media base that hit the target audiences' demographic. When it came to the month of Britain's Best Breakfast, the agency undertook another news push with research on how little we are prepared to care for our elderly family members.
Bespoke pages were set up on Facebook, Twitter and Instagram.
All content was shared via the Carers Trust social networks and during Britain's Best Breakfast month social media was ramped up with a series of mummy bloggers producing video content. A breakfast challenge was run to highlight the campaign, with bloggers choosing a challenge such as 'Fastest Time to Butter 10 pieces of Bread' 'Fastest Time to Peel a Hard-Boiled Egg' 'Most Eggs Cracked with One Hand in One Minute'.
#mybestbrekkie asked people to Instagram or Tweet a picture of their breakfast to be entered into a prize draw.
Results
Six national TV hits were secured alongside over 600 radio stations. Over 45 print and online articles were also secured, including double page spreads in The Sunday People magazine and a four-page spread in Choice magazine.
The campaign reached over 290 million OTS and delivered a ROI of 143:1 in terms of equivalent ad spend.
Social media targets for likes and followers were nearly tripled – with 18,000,000 potential reach and 25,000 unique users.