A day in the life of Rebecca Armstrong, PR consultant at Aberfield Communications
Blog
3 minute read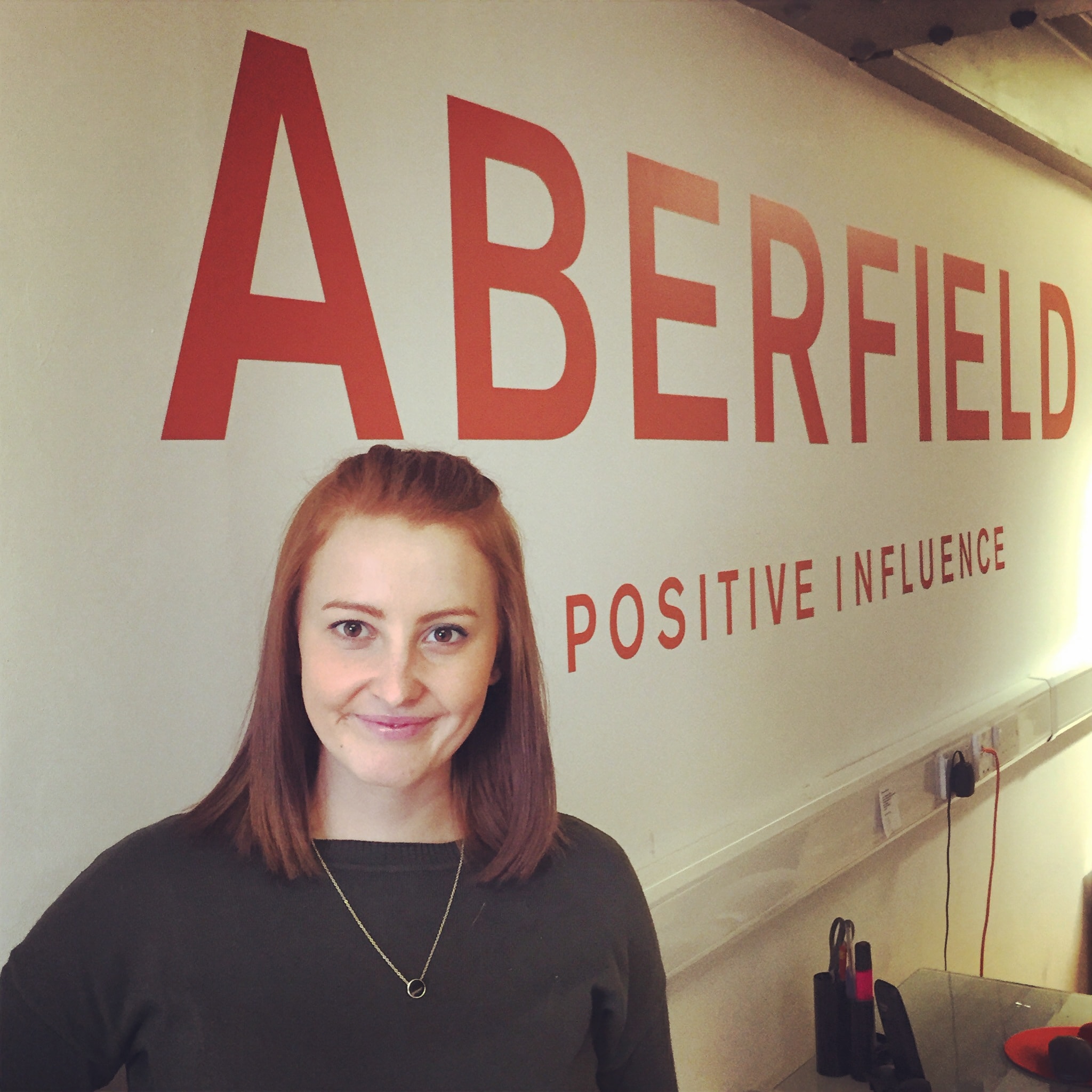 My day

6.30am: My alarm goes off and then again ten minutes later (just to be safe!). After a strong coffee I am just about ready to start the day.
8:00am: Today I'm getting a lift into the city centre so use the 20-minute journey to check my emails and then flick through the BBC news app and the local business news – we have a handful of clients with Yorkshire head offices – and see what's trending on Twitter.
8.30am: At the office I make another coffee and get my Nakd bar fix (I'm addicted) and open the tens of screens I need throughout the day. This includes news feeds, my essential online to-do list Trello (I would fall to pieces without it) and Tweetdeck and Hootsuite for the social media feeds we manage for clients, from Harrogate Spring Water to Football Pools.
9.00am: The day starts with our morning Aberfield meeting – a quick round-up of news which might be relevant to clients or campaigns, priorities and movements.
9.15am: It's straight to the meeting room for a final run-through of a big PR pitch we are delivering this afternoon. We've been working on the brief for the past few weeks and we've got some really exciting ideas so can't wait to finally present. We make a few finishing touches and check the tech – nothing worse than a video that won't play!
10.30am: Onto the phone to one of my clients. Today I'm running through the results of a recent campaign we ran to launch a new product. We don't measure activity by volume of coverage or reach, but how successfully we've influenced the target audience. So evaluation involves lots of number-crunching and analysis to show the impact PR has had.
11.30am: I have a quick catch-up with a business journalist who recently interviewed our client's CEO. The feature is going live next week so I'm making sure the journalist has everything he needs – imagery, links, contact details.
12.00 noon: Our city centre office is on The Calls, overlooking the Leeds-Liverpool canal. It's a beautiful view so I have a five-minute walk along the canal, grab a sandwich and give the presentation we're about to deliver one last look over to make sure I'm in the zone.
1.00pm: It's a quick journey there and we're into the boardroom. No matter how many times you pitch, it's always a little nerve-wrecking, especially when it's a business you'd really love to work with.
3.20pm: On our way back we have a quick debrief and everyone is very happy (cue celebratory cup of tea!).
3.30pm: January is full of planning and strategy for most of our clients. Nothing beats a challenging brief and a blank canvas. I take some quiet time to work up some ideas from a brainstorm we had yesterday for our client, first direct, and start a PR plan.
5.30pm: I write my to-do list for tomorrow which mostly reads 'STRATEGY'. Sadly, this gets me a little excited.
6.15pm: I drive straight to the gym for a (very) quick run on the treadmill – mainly to free the guilt of a glass of wine later!
8.00pm: Tonight I'm cooking a cashew curry (one of the Body Coach's Lean in 15 recipes) which turns out to be a huge hit.
9:00pm: Time to relax, watch a film and, before I know it, it's my favourite time of the day … bedtime
Rebecca Armstrong, PR consultant at Leeds-based Aberfield Communications
If you enjoyed this article, you can subscribe for free to our twice weekly event and subscriber alerts.
Currently, every new subscriber will receive three of our favourite reports about the public relations sector.