The year the PR agency industry grew up: to become a $13.5 billion sector
PR Research
3 minute read
Our 2015 ICCO World Report, launched in Milan, revealed the latest trends in the world PR industry. And they are highly positive. The topline figures are:
The PR agency industry grew in 2014 by 8%, taking it from roughly $12.5 billion to $13.5 billion.
It now employs around 85,000 people, up by 5,000 on the year earlier.
That growth follows a very clear pattern of unbroken expansion in recent years – 11% in 2013; 8% in 2012; 8% in 2011; 9% in 2010.
The industry grew in 2014 as in previous years in every region of the world – whilst growth rates vary by location, growth *is* everywhere.
The top four holding groups now account for 35% of total income, though publicly-owned firms grew at a lower rate (3.5%) than did independent ones (12.5%).
Optimism is high – at its peak in Latin America and North America, but having recovered strongly since 2013 in Europe – then, as now, is the least optimistic part of the world.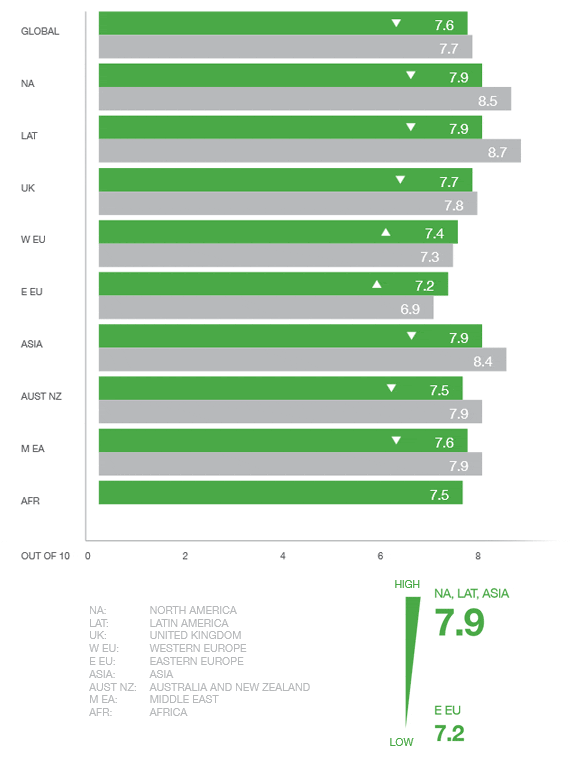 Looking at what is driving that growth and optimism, there are three principal causes:
Marketers are increasing their PR budgets, continuing to turn to PR practitioners for non-PR work, and continuing to shift spend from advertising to PR.
Digital and tech are fuelling growth in every part of the world.
CEOs are investing in corporate reputation increasingly heavily. A trend first discerned by the PRCA's Economics of Reputation Group led by Tony Langham a couple of years ago, this is now clearly evidenced around the world.
And what are the challenges?
I'd say that they are twofold, talent, and measurement:
Recruiting and retaining talent has moved to the number one and two concerns of agency heads, outstripping general economic conditions as the worldwide economy strengths. There is now a war for talent, made all the more bitter by the lack of investment in professional development that took place for a couple of years as the downturn began. That war is a world war too, albeit raging more strongly in some continents (eg, North America) than others (eg, mainland Europe).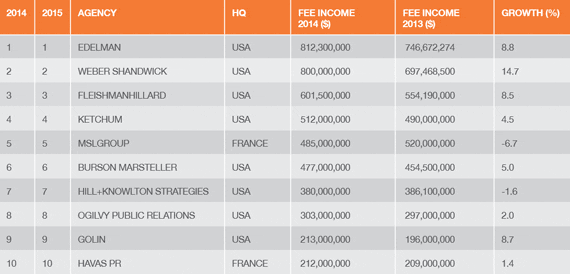 Measuring results and proving value is a perennial issue, slowly moving up the MD's agenda. At the ICCO Milan Summit, we launched the new version of the PR Practitioner's Guide to Evaluation, a joint publication between ICCO PRCA and AMEC. It followed the Barcelona Principles 2.0 launch in Ketchum the previous month. All of this is notable, worthy, worthwhile progress. But the industry needs to go further, faster.
My overall conclusion is a resoundingly upbeat one. PR is prospering across the globe, on the back of very hard work and in often trying economic circumstances. The industry I see is positive, dynamic, vibrant. And that is a truly brilliant pace to be.
Background
The World PR Report is based on the submissions from more than 400 PR firms across the world. This year's research was powered by survey optimisation platform Newlio.
Article written by Francis Ingham, PRCA director general