Only 6% of journalists say that digital newsrooms meet their expectations
PR Research
3 minute read
Digital newsrooms are failing journalists across the globe claims a recent survey conducted by digital communications platform ISEBOX, indicating that only 6% of journalists polled say that digital newsrooms meet their expectations.
Salvatore Salpietro, chief technology officer and co-founder of ISEBOX, explains why journalists think the majority of PR online resources are insufficient: "Public relations is a very old industry, as is journalism. However, the tools and platforms for each did not evolve at the same rate. Journalism and media rode the wave of social media, streaming content, 24-hour news cycle, and instant-gratification access to content. But the tools and platforms that nurture this 'new media' whilst still giving control to the PR and communications professional, are more complex, and therefore haven't kept up. This has created a disconnect between the PR offerings and the journalists' needs."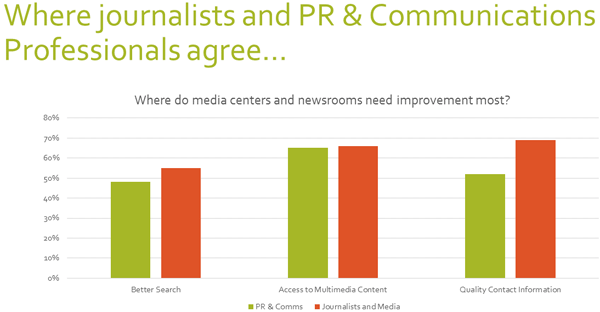 Analysing how company newsrooms are falling short, Salpietro says there is no excuse as it is actually very simple to satisfy journalists' and media expectations, for instance by including contact details. "Even though our world is 'high-tech' we still need human interaction and contact – this is evidenced by the primary media gripe in our survey: personal media contact information, which is gravely lacking. Sure, we can't field every single email and request – but there certainly should be some system in place where someone can be contacted. Secondly, journalists expect content to be available, easy-to-find, and in the formats they need. All too often an account needs to be created and approved then only to find low-resolutions images or a video format that isn't useful. That is if they can even be found."
It is time for newsrooms to evolve, as those that do will thrive. Salpietro says: "If a journalist has to spend hours trying to get content and resources together to put together a story for one company that is repeatedly under-delivering, they will most certainly opt to write a story about the company that answers emails and have a fantastic, searchable media centre that is loaded with great visual content."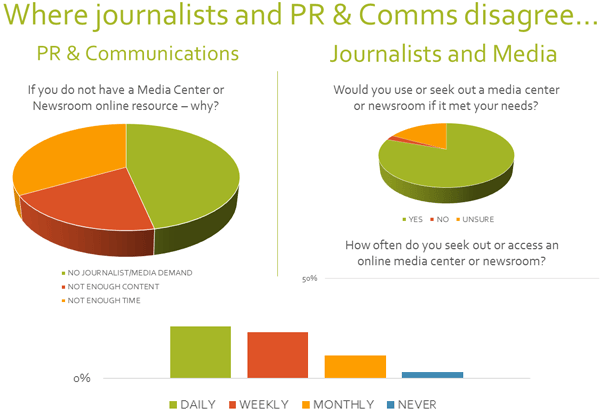 Salpietro concludes that PR needs to abandon old ways of doing things: "Put the mail-blast technique to rest, stop measuring success by how many websites publish the press release (which have little value) and start creating relationships and content. Video can be developed on a shoestring budget. Relationships can be built just by providing contact information of a person – not info@."
Methodology
The survey asked journalists and media from various outlets, countries, and topics. The aim was to ask questions that allowed them to voice their grievances with how they are being serviced by the PR industry. The 2015 survey highlighted a problem – this year the aim was to know what the problems are. For more information see ISEBOX 2016 Survey and ISEBOX 2015 Survey.