Why good leadership is critical to your working environment
PR Insight
6 minute read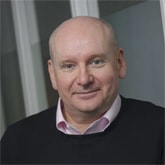 Are you working in an environment that inspires you to be the best possible you? If you are, congratulations! A large part of the reason that your working culture suits you (or not) is down to the right leadership. But working out the exact role that leadership plays is not clear cut. As Chris Lewis, founder and CEO of communications agency Lewis, says: "Leadership is important in establishing a culture, but we need to define what we mean by it." Lewis points out that the best leaders are not all-round geniuses: "Leadership doesn't mean you have to be the smartest person in the room. Your job is to make everyone else feel like they're smart. You also don't have to be the best at every task. Most orchestra conductors cannot play the violin or the trumpet better than members of the band. Recognise that leadership is not just about the leader, it is about the environment."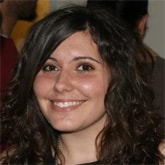 Staff turnover is high in the marketing and PR world, which makes it more difficult to establish a consistent environment, but not impossible. Elena Manighetti, head of content marketing at digital marketing agency theEword says that it all starts at the interview stage: "You need to hire people who will fit in well with the business and get them to buy into your values. It's vital that you are 100% honest and make potential employees aware of what is expected of them.
Next managers need to be trained properly. Manighetti says: "You'll also need dedicated managers who lead by example, in order to see employees engaged. Leaders should encourage people to get their work done within working hours, but let them know they're expected to work extra time to meet deadlines wherever necessary."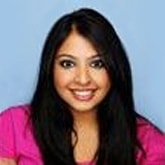 All these strategies need to come from the top, which brings us back to the importance of the right leaders. Leaders who know what they want their business to look like. Kavita Shergill, head of talent at communications agency Octopus Group, says that strong leadership has to be built on the fundamentals of creating and communicating a vision for the agency, and then ensuring that vision is realised. "For me, truly great leadership sets out a vision and is then front and centre on a daily basis helping deliver it."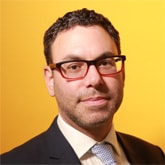 As well as vision, leaders need to understand people. Mark Sabah, director of public affairs at agency Brand Communications, says that leadership is the ability to identify the strengths of your colleagues and then be able to encourage them to do their best. "Micro-managing and claiming success for the work of others destroys team cohesion and confidence… and people won't like working for you, which will lead to resignations.
"Team leaders, directors and bosses should be confident and supportive. Set out your plan or vision, and then allow ideas to develop, trust your colleagues and staff and give credit where it's due. Be there to help when needed."
As well as talking the talk, everyone we spoke to claims to walk the walk. Below they describe why their offices are happy and offer tips for creating the perfect working environment.
How to build the best working culture
Chris Lewis: "We fill our offices with student art from Chelsea Art School. We've also invited artists to come in and create on site. When marketing people see this, the creative parameters they work within get stretched. Often marketing people will agonise about a word, but an artist might change the format, colour or channel of the comms. In most cases, clients would rather you push creative limits than not.
"Recognise that the majority of your really big ideas appear when a) you're not at work b) on your own and c) not trying. The brainstorm doesn't always come up with the best ideas.
"Finally, there are few things that creative people should take seriously, and one is a sense of humour. This tells you about the person's timing, judgement and ability to put people at their ease."
Elena Manighetti: "A reward system is paramount for a great working culture. However, you also need to give employees constructive feedback on their work and give them the chance to grow. Asking employees for feedback on the business will not only make for valuable input, but also make them feel valued. Regular company updates will help people understand what their efforts achieve and make them feel like they belong.
"Don't forget to give employees the opportunity to socialise during and after working hours with team-building activities. Friendships at work help improve the office mood."
Kavita Shergill: "As an independent, owner-managed business, our culture is built on our leaders practising what they preach. Our leaders don't sit in their own dual aspect corner offices buried in Excel spreadsheets all day. They're in the thick of it, running campaigns, attending brainstorms, speaking to clients – being part of our successes and being the first to try and help solve the occasional problem.
"As a result, staff know that their leaders care as much as they do about delivering great work – and critically, understand the challenges in making it happen! And it means they buy into the journey we're on at a whole different level. In a recent employee survey, one of the most common reasons staff loved working here was how transparent and approachable our leaders were."
Mark Sabah: "One of the biggest challenges for leading a team is finding the right balance for all the various personalities, strengths and corporate expectations. Different divisions within an agency will have their own work styles, eg, public affairs might be all suited-and-booted, whilst digital and advertising is much more laid-back. But delivery of outcome and client expectation is not negotiable.
"A successful working culture relies heavily on hiring the right team – bringing in those with the right attitude, the right experience, and getting everyone to believe in the vision of the agency. The need for flexibility and balance needs to be set by the leaders of the agency.
"Also, understanding that each colleague has his or her own personal life is vital. They have their own baggage and personal burdens and having the ability to understand when they need some room, flexibility or patience is crucial to developing a good relationship with staff and ensuring that they remain loyal to you in return. A quiet word and an afternoon off could do wonders for the happiness of a colleague who is struggling with a non-work issue. And no, more money is not always the answer.
"Like any work place, there need to be set hours for the working day. However, there must be the flexibility for full-time staff to operate within parameters. Having a rigid system infantilises everyone. People should be responsible for their own actions. In any case, a happy office is one where colleagues will happily stay late and go beyond what is expected of them. If you see everyone get up and leave as soon as the clock strikes 5 or 6 pm, the question 'why?' should be ringing in your ears!"
To create the best working culture leaders don't need to be perfect. But they must have vision, practice what they preach, and most important of all, understand and appreciate their people and then show this appreciation.