What's the best personality for PR?
PR Insight
4 minute read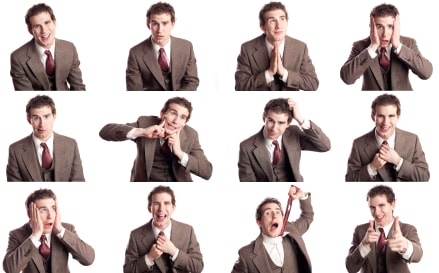 It is a given that you need good communication skills to get on in PR, but having a knack for chat is only going to get you so far.
The PR industry demands a myriad of skills, as Denise Kaufmann, CEO of PR firm Ketchum London, says: "A good communications office moves fast and can turn on a sixpence. Briefs come in. Strategies are agreed. Ideas are unearthed. Campaigns go live and targets are met. Each day can feel like a sprint. On the plus side, this means there's an astonishing intellectual challenge and you meet some truly wonderful people. On the negative side, it can also mean a forest of deadlines and a potentially exhausting schedule. To get on in this environment you need a few tricks up your sleeve to buy you the extra time to think strategically and recuperate."
Kaufman lists five personality traits that will help you rise to the top:
Intellectually curious. "It gives you a much better chance of being inspired on a rainy Tuesday afternoon."
Possessing a sense of humour. "It's PR not ER."
Original. "Don't be afraid to look at the world a little differently. This will boost your creative spark."
Visionary. "Make sure you notice opportunities."
Kind. "Most of all, be kind to everyone. Always. It pays in the long run and means your team goes home with a smile."
We asked others with a passion for PR for their thoughts on what character traits make people shine in this industry:
Flexible. "The most vital trait of all is flexibility." says Patrick Harrison, director of reputation management and strategic media relations at PR firm Weber Shandwick. "Although not always, we can often find ourselves caught in the middle of what our clients want and what journalists need. A good PRO must be able to understand and empathise with these different perspectives and offer credible advice and assistance to both. You must be confident enough to hold your own in a discussion but flexible enough to adapt or adjust your position as required. There is no one-size-fits-all approach to communications. With so many different ways to communicate and multiple messages and audiences, the good PRO must be light on their feet and strong in their mind."
Self-confident and articulate. Giles Fraser, co-founder of PR firm Brands2Life, says these two characteristics are vital: "In PR, as in any aspect of business, self-confidence and the ability to articulate one's viewpoint clearly and persuasively are, in my opinion, the two most critical skills required. If you can't counsel and sell confidently to everyone from the CEO downwards you won't get far."
Fraser describes two other key attributes:
Good at planning. "Consultants need to be able to formulate their own briefs as well as respond to them because digital and social have drastically increased the potential scope of any campaign and not all client contacts can see the opportunity."
Engaging. Fraser concludes: "A winning personality helps because everyone wants to work with people they enjoy spending time with."
Able to tell stories. Chris Hughes, director of communications at PR agency Sine Qua Non, highlights the ability to spin a good tale. "Storytelling is widely (and correctly) cited as a key trait for PROs and it's important to spread the narrative across all available channels. Building relationships with the media is still important, but PROs must also keep ahead of the curve when it comes to digital engagement and social media. You have to tell the right version of your story to the right audiences in the correct format. Above all, the same characteristics apply across the board of public relations: honesty, approachability, responsiveness and a can-do mentality will go a long way."
Happy to network. Nafisa Nathani, account manager at the Media Foundry explains why: "For me, volunteering and blogging outside of my day job helps to set me apart from the crowd. I actively volunteer at the Media Trust which is an incredible charity and is extremely rewarding. I am also on the executive committee of the Women in PA group."
Persistent. Linstock Communications' Annie Ly describes why persistence is paramount: "Selling in to the media needs to be timely, targeted and delivered well – but it also requires a steely resolve if you're to get the column inches or airtime you're hoping for."
Witty. Being witty is useful for it helps you to come up with good puns! Ly explains why this matters: "Punning, a number of my colleagues will testify, is a skilled art form. Good puns require quick wit and perfect execution. While the success of a campaign doesn't necessarily ride on strong punning abilities, one that is encapsulated by a memorable word or phrase is likely to have more staying power with an audience. It's a good way to inject a bit of humour (where appropriate) and personality along the way as well."
If you enjoyed this article, you can subscribe for free to our twice weekly event and subscriber alerts.
Currently, every new subscriber will receive three of our favourite reports about the public relations sector.