What does Corbynism mean for PR?
PR Insight
6 minute read
Jeremy Corbyn's appointment as leader of the Labour Party has stirred up the British media, with most stories focusing on the negative (but then news usually does) with many claiming his leadership is not going to last. But whilst he is leader, how will he affect the PR industry? Although the Labour Party is effectively the same in parliament, the new shadow cabinet has proven controversial says Jon Mcleod, chairman of Corporate, Financial and Public Affairsat Weber Shandwick, adding that companies looking to engage the new Labour leadership must ensure they maintain the same level of engagement across the frontbench teams, select committees and parliamentary groups.
"Business will carry on as usual, you need to emphasise that your issue deserves to be heard in the House. Those issues need to connect with public sentiment and need to include both broad agendas and niche issues. Social issues will be high on the agenda for the Corbyn-led Labour Party, but it will still need to change with more specific areas that the Labour Party has associated with over the years, such as cycling, allotments, and the Chagos Islands. It will also need to accumulate a reputation for understanding business and economy as those were the areas in which the party fell short in the General Election."
Corbyn's appointment is good news for some in PR, especially certain campaign groups, but it is important to think about who you are talking to. Mcleod says: "Corbyn will not be immune to causes that attract a wide range of support, and campaign groups such as 38 Degrees can stand to benefit. Yet, progress cannot be made without understanding the key figures within Corbyn's senior team. Understanding the dynamics between his core advisory team and the broader coalition he has assembled for the Labour frontbench will be key for any company looking to connect with politicians. They may not wish to completely break with past practice, but nor do they want to continue politics as usual. Particularly as potential internal fractions may come to affect the leadership in the time to come, it is important to ensure messages resonate with the entire Labour Party."
A change in party leadership offers you the chance to shake up the way you work. As Francis Ingham, director general of the PRCA, says: "The presumed Labour Party shift to the left means that Tories and Lib Dems can become political magpies, stealing bits of the vacated centre ground (Tory Living Wage, anyone?). For public affairs and corporate affairs practitioners, that means a more flexible approach is required – your clients' or organisation's objectives might be achievable by slightly unconventional means."
Ingham also says now is a good time to be daring: "With a serial rebel in charge of the main opposition party, it also means that Labour backbenchers – or indeed it would appear frontbenchers over the past few days – can feel at home ignoring the party line. So there are plenty of opportunities for building cross-party campaigns; for getting opposition MPs to table amendments they might otherwise have feel unable to. The truly fundamental change would, of course, be if Corbyn's new style and Labour's official new polices chimed with public opinion. In which case, we would all have to change how we operate, and do so mighty quickly …".
What Corbyn's election means for a London lobbyist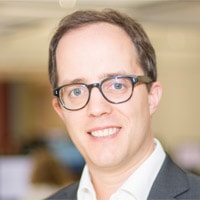 Michael Millar, executive director, communications at not-for-profit advocacy group London First says that Labour's new leader will mean more work:
"With a new Labour leadership team that includes a shadow chancellor keen on 'fermenting the overthrow of capitalism', you'd be forgiven for presuming crisis comms plans were swinging into action at London First. After all, we are the business group that fights on behalf of the biggest capitalist edifice of them all: London.
"It is true to say that the first thing this change means is more work. Indeed one of the first meetings of the Monday after the Weekend That Was, was to discuss this 'new normal' and how it might affect our priorities.
"But let's remember, this is not the Government, it is Her Majesty's Opposition, although a casual visitor wouldn't guess it from the headlines. The surprise Conservative majority in the General Election was much more of a wake-up call.
"At the same time, even if the rhetoric espoused by the new Labour team doesn't chime with our sentiments, the same could be said for some Conservative policies. Where we differ, it's our job to make the case for changing those policies. Plus ca change, you might say.
"Finally, let's not fall into the black-and-white narrative the media paint. Some policies will stay, while others – like nationalising all banks, for example – probably won't make the cut. We'll see. Also, this is not a team made entirely of radicals. There will be a good number who are willing to listen to our concerns, at the very least.
"So, in conclusion: more work? Yes. Is that work going to be a radical departure from the normal day job? No."
What Corbyn's election means for a public affairs PRO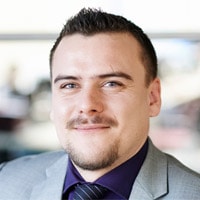 Paul Beckford, account director at public affairs agency Connect Communications, says there are new opportunities for engagement on key issues:
"The surprise election of Jeremy Corbyn has brought an end to politics as usual. The shockwaves are still reverberating through all the parties as they recalibrate their messages, policy and tactics for the new era. As Corbyn steers to the left, clear water will emerge between the Government and the Opposition, but also between the Labour front and backbenches. This will create new opportunities for engagement on key issues.
"For Labour, there is a changing of the guard in the shadow cabinet and throughout the junior ministerial ranks. Some prominent figures are staying inside the tent, such as Andy Burnham and Hilary Benn, but it remains to be seen whether they will become fellow travellers or awkward passengers in Corbyn's Labour Party. There are also a number of prominent Labour MPs chairing and serving as members of influential select committees who can be powerful advocates of specific issues and campaigns.
"Corbyn's promise to democratise the Labour Party policymaking process could result in more opportunity for those seeking to influence the debate. This means that public affairs strategies should be more focused on the party membership and use social media in innovative ways to support campaigns. The challenge for the public affairs professional, as ever, is to utilise their expertise to ensure that clients' messages are communicated in an appropriate format to the desired audience."