Will Twitter's recent updates affect PR people?
PR Insight
5 minute read
The importance of Twitter in PR is sometimes overstated, but there is no question that it plays a role in many PR campaigns, as well as helping to increase the individual profiles of PROs. Twitter is keen to cement its importance in PR by making regular changes to its platform, but perhaps it, and the social media press, tends to exaggerate how revolutionary these changes are. According to Sarah Tye, account director at PR firm Lansons, the most recent changes to Twitter have been largely overplayed in the media. Tye adds: "For instance, the latest changes to the way in which customer services can be better integrated to the platform, including links to Net Promoter Score, simply cement its usefulness in terms of reputation management. The only significant changes PROs need to be wary of are the mooted update to a 10,000 character limit and inevitable changes Twitter will need to make to its timeline algorithm to better display worthwhile content. Both these updates would reinforce Twitter as a significant publishing platform for brands, hopefully improving the (generally poor) click-through rates from Twitter to third-party sites."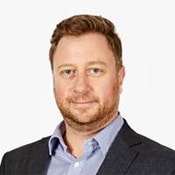 Dominic Shales, managing director of communications agency Lexis, agrees that Twitter's attempts to reinvent itself will not have a huge impact on way Twitter is used for PR, but he believes there could be some marginal benefits: "Non-chronological timelines may actually help us deliver more of the right content to the right people. Simplified rules around @mentions and @reply will probably help more people make better use of the platform and, hence, increase our chance to have insightful conversation with consumers and the media. All in all, Twitter is the preferred platform for most people working in the media industry, so any change that makes it an easier platform to use will be a plus for PR agencies."
How to work with Twitter today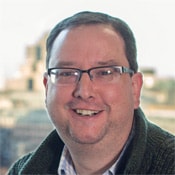 Marshall Manson, CEO of agency Ogilvy PR UK: "Twitter's rarely out of the tech and social press, but putting questions about share price and user growth aside, what do recent changes to the platform mean for PR professionals? Twitter Moments made its splash… combine that with recent news of autoplay Periscope videos, and branded events suddenly have new ways of getting seen by an off-site, online audience. Social care just got a helping hand when Twitter enabled a) embedded 'Send a private message' links within tweets to customers, and b) video functionality in direct messages themselves, which smarter brands will use to deliver personalised how-to's.
"Perhaps the most interesting change to the platform is the move to an algorithmic timeline. For many, it challenges a fundamental part of why Twitter is loved (ie, serendipity), but it also brings an interesting challenge for brands. How do you get content seen when the organic playing field is no longer level? The answer isn't a complex one – up your game. As PROs, we should be creating compelling content that stands out, gains attention, and drives conversation. If the new algorithm does what it should, it won't limit our content, it'll set it free.
"But the most important opportunity in Twitter is microtargeting: The chance to use small increments of paid spend to deliver the right content to the right audience at the right time, and thereby unlock the potential word of mouth wrapped up in every great idea."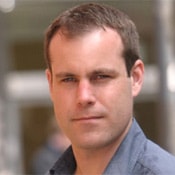 Jim Hawker, co-founder of PR agency Threepipe: "Twitter's recent (opt-in) algorithm changes and rumoured increased character limit have the potential to change the platform drastically from what we know to be its USPs. But how will this affect those implementing PR activity on the social platform? With the algorithm changes, organic reach will inevitably be lower, and there are two ways to combat this hindrance. First, by creating more engaging content, the algorithm will bump that to the top of your followers' news feeds. Second, by ensuring you have a paid strategy for the platform, you can guarantee impressions from your posts (and be able to align each post to reach your specific target). To be honest, this strategy shouldn't be different than what you're currently doing; if what you're executing on Twitter without creating thumb-stopping content and using Twitter's boosting capabilities, then you're already behind and the platform's developments will only further leave you in the dust.
"Will moving from 140 to a 10,000 character limit be the #RIPTwitter many users (ironically) think? Even if/when this comes into effect, best practice would dictate to keep posts to 100-140 characters and the other 9,860 will come after a 'read more' button, which the majority of people won't click. Brevity will still be key to the platform and to a brand's messaging. This should not give PROs an excuse to copy and paste press releases onto Twitter because they can. If you were a user and saw a brand's #longread in a tweet, would you engage?
"In essence, it shouldn't change your strategy too much if you're already doing Twitter right, but of course, it's important to keep on top of the changes and address any user reaction to those changes. You never know, Twitter could be embraced as a long-form blogging platform by the end of 2016!"