PR Insight
6 minute read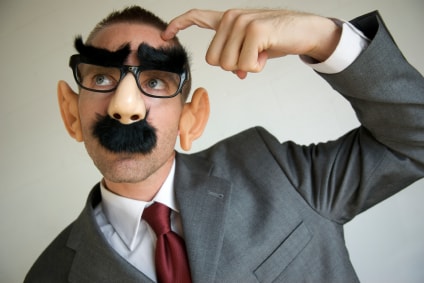 There is more to life than PR you know, it's good to find a passion that takes your mind off the daily grind. PROs describe the ways they spend their time outside of the office, and some of their interests, from Sherlock Holmes to horse riding, may come as a surprise …
Padel power
Graham Goodkind, chairman of agency FRANK PR likes to let off steam with tennis, but this is no ordinary tennis: "I've become hooked on Padel Tennis. It's a new sport invented in Mexico and played predominantly in Argentina and other South American countries, and Spain and Portugal. It's a cross between tennis and squash, fast-paced and exciting. The game is played in doubles on an enclosed court about half the size of a tennis court. Scoring is the same as tennis, and the balls used are tennis balls with slightly less pressure in them. I've got a home in Portugal and that's where I first saw Padel being played and I quickly got into it. Luckily, there are now some courts locally to me in England too, and I get to play at least once or twice a week. I've also played in British Padel Tour competitions and have even got a ranking, albeit 144th in the UK when I last looked!"
Elementary pleasures
A bit of detective work uncovers that Jim Hawker, owner of PR agency Threepipe, is a member of the Sherlock Holmes Society of London: "Threepipe is so-called because if Sherlock Holmes was given a complex problem to solve, he would call it a "Three Pipe Problem" and would smoke three pipes whilst mulling it all over. It used to be a tad embarrassing to admit you loved Sherlock Holmes stories but Guy Richie and Benedict Cumberbatch have made it all cool again to be a Sherlockian. I am actually more of a fan of Conan Doyle as I loved his spirit of adventure, his eccentricities and it's fascinating to think he created one of the world's best known fictional characters, yet actually he didn't like writing the stories much at all!"
Horsing around
Rassami Hok Ljungberg, director of Rassami communications consultancy and 2Pears, describes how she found her work/horse balance: "At least once a week I pull on a pair of breeches, don boots with steel toe-caps, and bring my long whip to the stables to communicate not with journalists, creatives or start-up companies, but with horses."
"My passion (or is it more correct to talk about it as an obsession?) is horse riding and in particular dressage and classical equitation. Horse-riding provides a welcome back-to-nature contrast from the rather intangible world of communications and the tech start-up business bubble. It totally takes me out of my 'working head' as there is no room for anything else but being in the moment, focusing entirely on the horse, as anything else would be positively dangerous! It is one of the few times that I don't think about what to do next for a client, an event, or what to cook for dinner. It has proven to be a refreshing and complete break from my professional day-to-day, with the added benefit of taking place outdoors and being a very physical activity."
"My husband says I am a happier and less stressed person to be around. I think I have found my work-horse balance!"
Musical chairs
Beth Robertson, account manager at Kaizo PR & Digital Communications, is a classically trained musician: "Many people, including some of my colleagues, don't know that I am a classically trained musician. I play the viola (it's like a large violin which is pitched lower, in case you're not aware – lots of people aren't) and I sing jazz. I can also play guitar (badly), violin (very badly) and I have been known to dabble in the drums."
"I played and sang in a variety of ensembles whilst at school and at university and since moving to London almost four years ago I have continued playing in my spare time. I currently play with the Docklands Sinfonia, based in Limehouse. We play three to four concerts a year, covering all sorts of different music – one of our last concerts featured a Sinatra tribute act and a selection of jazzy numbers, and the following concert played a programme of entirely Iranian music."
Running away
Running is a passion for Andy West, group chief development officer at PR agency Hotwire:
"Mid-life crisis' take many forms. Mine began in late 2012. It was the thought of a major birthday milestone that prompted me to fulfil a life-long ambition to run a marathon. Two years later I am 40lbs lighter and running up to five times a week. My goal in 2013 was to finish the London Marathon. Six months of training and many miles later, I crossed the line on the Mall with the running bug firmly coursing through my veins. Since then, I've done the London and New York Marathons plus a host of half marathons."
"Over the past 12 months, my purpose for running became very personal when in late 2013 I lost my father to cancer. At that point, I decided to channel my passion for running into raising funds for Macmillan Cancer Support and have raised close to £5,000 through the year. So my secret life is not that secret. I have become a strong advocate for the health benefits not just of running but of adapting diet and lifestyle. For me, if the reason to do something is strong enough, you can do it. Do it once and you start a new life. Even at 50!"
Anthropology student
Nik Pollinger, director at agency Wide PR, describes why he is into anthropology:
"An early Wide PR client employed anthropologists to understand people. That work snowballed into a significant side-line representing business, brand and research consultancies either run by or employing anthropologists."
"It was gratifying work because the anthropologists were answering questions that we all have about human behaviour. So I looked into the subject in my spare time and decided that branching out in some way would have business, as well as personal benefits. A lot of PR strategy seems to be based on gut feel rather than any profound people insights. Then along came UCL's Masters in digital anthropology, which was perfect given that much of our lives are lived online. Juggling it quietly with work was a lot of effort but definitely worthwhile in the end. Wide recently launched a division called 'Wide SR' (Social Research)
If you enjoyed this article, you can subscribe for free to our twice weekly event and subscriber alerts.
Currently, every new subscriber will receive three of our favourite reports about the public relations sector.