The anatomy of a modern PR agency
PR Insight
5 minute read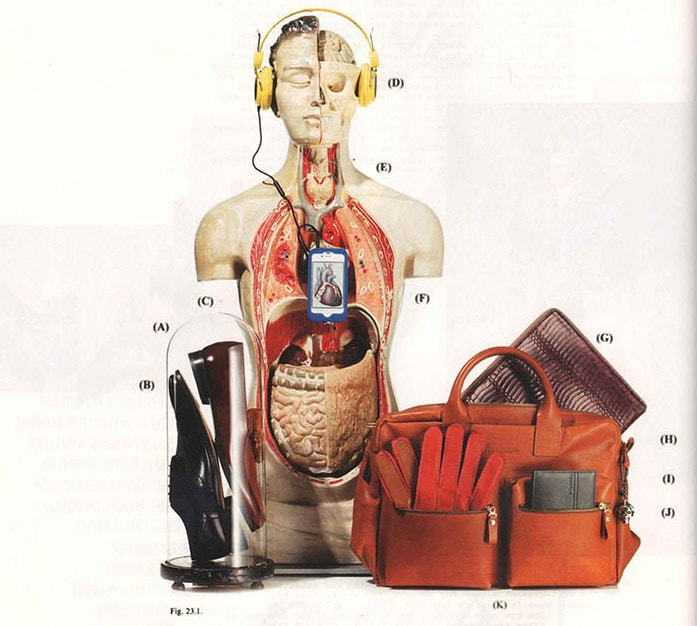 One skill you have always needed in PR, and still need, is to be a great communicator. But the PR industry has changed enormously over the past 30 years, placing greater demands on agencies to provide a wider range of services – being skilled at media relations is no longer enough. Now agencies need digital and SEO specialists, studios that can create content (from print to social) and website builders.
This obviously puts pressure on agencies who are having to change the way they work and the people they employ. Lisa Morton, managing director of agency Roland Dransfield PR, says: "The dawn of digital has had a massive impact on the way we operate as a consultancy. In response to the changing needs of clients, we've taken a step back from focusing solely on 'traditional' PR – with a view to becoming a full-service, hybrid agency that offers the best of both worlds."
For many agencies, it is impossible to provide everything in-house, so decisions have to be made about what to outsource. Morton says: "While we'd ideally like to provide as many services as possible in-house, we've initially focused on meeting client demand for social media and content marketing services. These fit exceptionally well with the PR skillset and investing in specialist staff, as well as practicing what we preach and going hands-on with digital marketing, has been incredibly beneficial from a business development standpoint."
Meeting every single client need in-house is particularly difficult for smaller outfits, so they may focus on one or two areas of expertise. Rachel Knight, account director at PR and public affairs agency Maxim, says that for her agency, it is creating content that matters most: "Media relations remains at the heart of our business so writing will always be at the top of the list of skills required. In years gone by we tended to concentrate on copywriting solely for print media, but clearly times have changed. Content creation and social media is now equally important."
Many companies partner up with other specialist agencies, as Knight says: "I think it is almost impossible for small agencies to employ experts in every field required. While we are very capable of handling basic design in-house, we also work with a number of other specialists offering film, print and web design, photography and SEO services. There is no shame in employing staff with core skills and outsourcing where necessary. If you manage the process smoothly the end result should be a happy client and a job well done."
Agreeing with Morton and Knight about the importance today of creating great content, Guy Walsingham, managing director of agency Red Lorry Yellow Lorry says: "The digital age has put content at the centre of everything from traditional media relations to social engagement and customer relations." Walsingham says that this means agencies must have the ability to advise clients at board level on strategy and messaging, as well as the know how to create content and deliver a campaign across all channels.
"In the technology area where we operate, we have senior creative and strategy people with an in-depth knowledge of each sector and first-class content creators to tell the story. Each account team includes the mix of skills needed for a particular campaign with strengths in media relations, social, customer service or research. This gives the clients an integrated approach to its customer communications and a consistent message and tone of voice."
When it comes to deciding how your agency needs to adapt to the future, you may wish to consider insights from the PRCA "PR Agency of the Future" initiative. PRCA director general Francis Ingham says that a key finding is that agencies must put clients at the heart of the business: "By thinking about their needs, you can effectively and practically change your model. Remember – many clients are still looking for strong media or influencer relationship skills, but also keep in mind the fact that our traditional approach to storytelling is more relevant than ever for digital and social communications. Many are specialising, heading into areas like community management and the execution of social media."
"Change isn't easy, and so it has never been more important for agencies to have strong leadership to take them through the change process. Employees need to be seen as part of the solution, and taken on the journey with the leaders."
Research study
Changing the physical structure of agencies
To cope with all the demands that PR agencies now place on their staff, they may need to adapt their workplaces to ensure their people don't collapse under the strain. According to a report commissioned by financial protection specialist Unum, PR agencies need to create a better working space, in both the mental and physical sense, for their staff.
Marco Forato, chief marketing officer at Unum, says: "The Future Workplace report recommends that to tackle the need for constant creative insight, PR agencies should embrace a 'Mindful Workplace'. By this we mean a workplace which nurtures deeper thinking and encourages workers to recharge mentally and achieve balance in their busy, digital lifestyles."
"In practice this could take the form of tech-free timeouts, with employees encouraged to seek time away from their desks and office environments. It could also extend to technology-free days at work and company away-days to remote retreats to boost creativity and face-to-face communication. Or it could see the introduction of meditation pods into the workplace, with employees using isolated spaces for individual focus and concentration. Some PR agencies are already seeing the benefits of such a workplace, but many still need to make greater efforts to protect employee wellbeing."
If you enjoyed this article, you can subscribe for free to our twice weekly event and subscriber alerts.
Currently, every new subscriber will receive three of our favourite reports about the public relations sector.