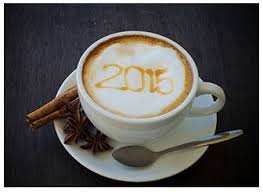 The year ahead looks set to be an exciting time in PR. In particular, the digital revolution is forcing PR to become more integrated, more innovative and more accountable. We discuss ten trends that will shake up the industry in 2015 while the CIPR adds its own key predictions:
1. Mobile
Mobile is focusing the attention of Rachel Friend, managing director of Weber Shandwick, London. She was caught up in Paris on the day of the hostage crisis and was kept informed on her mobile as events unfolded: "2015 will be a significant milestone in communications as mobile dominates as our go-to source. One in five people on Earth now have a smartphone. There is now an even greater pressure for communications experts to understand mobile and react."
"The phone's role as our primary lens for accessing news, information, entertainment, friends and family, whether through text, social or voice, makes it absolutely critical that all integrated campaigns consider mobile first."
2. Content
A friend says that mobile is helping drive the demand for well-produced content: "Accessing information on our phones means we demand video, images and pithy soundbites. We must cast extraordinary talent to produce stand-out content. Film makers, script writers, even comedians. Those who can create thumb-stopping content. Sometimes with the luxury of time. Increasingly in real time."
3. Personalisation
Personalisation is key to engaging audiences, says Victoria Ruffy, partner at PR agency Little Red Rooster: "Creating personal experiences through creative digital storytelling and personalisation will facilitate an emotional connection between consumers and brands."
"Personalisation may not be a new concept, but the way brands are harnessing new technologies and platforms to tell their story and connect with their audiences is becoming a lot more sophisticated."

4. Integration
The need to create content is a key driver towards better integration of services says Anthony Tattum, managing director of agency Big Cat: "With the lines between advertising and PR becoming progressively blurred, creating compelling social media content will be at the forefront of the industry and firms will need to have the technical expertise to deliver in a variety of formats. We live in a multi-screen world and this reality is driving this integration, with ad agencies acquiring PR firms at a rate of knots."
Agreeing that integration is a key word in 2015, Lisa Morton, managing director of agency Roland Dransfield PR, adds: "In the last couple of years, we've seen increasing demand from clients looking to exploit digital channels, in addition to gaining press coverage, and we don't see this trend going away anytime soon. As such, we think agencies that can provide the full spectrum of PR and marketing services in-house will be ideally placed to take advantage."
5. Recruitment
To meet all the demands of the industry, Big Cat's Tattum says that it is vital PR recruits talented professionals to move the industry forward: "PR professionals need to come up with innovative ways to bring their message to the wider public. This need should underpin every PR firm's recruitment strategy and they should strive to find talented, tech-savvy individuals who, above all, have their finger on the pulse and know exactly how to reach a diverse audience. Our view is that data will be increasingly used to provide valuable insights to support firms in this aim."
6. Scale
Matt Bourn, senior vice president, head of European Media Practice at PR agency MWW, discusses how PR needs to take a global perspective: "The world is getting both larger and smaller. The best campaigns will need to be able to scale to the individual level and to a global level as and when it fits the strategic needs of the business."
7. Media
Bourn highlights how the recent events in France are going to drive a worldwide reappraisal of the role of a free media in a democratic society: "PR needs media brands to be strong and influential and this is a hugely significant moment in the history of media. In the UK, our election will also reinforce the role of media and so this will be a very important time for everyone involved in PR to monitor, understand and evolve with the dynamic, changing media landscape."
8. Differentiation
Just because PR offers integrated services, does not mean it doesn't have its own, clear identity. As Bourn says: "Don't be sucked into the grey hole at the heart of the marketing services world. Refuse to accept that PR is "Earned Media" like the media agencies would like box it in. PR is so much more. Fight the cause for the full appreciation of what PR as a discipline can do, rather than allow it to be confused and blurred with other marketing disciplines."
9. ROI
As always, PR will need to prove its value in 2015. Little Red Rooster's Ruffy says that PR will be held more accountable this year and will have to demonstrate ROI, which is sales and revenue based. "As a result PR professionals will need to focus more on the natural fusing of communication and technology. The PR person's daily role will include technology in communications and will focus heavily on measurement tools which help prove the worth of PR and how it links to increased web traffic, SEO, positive brand sentiment and ultimately how it converts to sales."
10. Video
As video dominates, it is vital for PR to have expertise in order to compete with other marketing sectors says Warren Johnson, founder of agency W Communications: "Video remains the world's most important creative outlet and it's vital that PR closes the gap here on other industries, such as advertising, which have traditionally dominated this space."
"PR simply needs to look at the numbers – ComScore research shows 1.3 billion people globally watch an average of 162 videos each month. It's clear there is a real opportunity for our industry to reach a highly engaged audience more effectively over the next year."
CIPR predictions
From Andy Ross, public relations & policy manager:
Within any predictions for the next 12 months you'll no doubt see many common themes: the continued rise of content marketing, embracing the transformation of the media, integration with other areas of the organisation, the blurring of internal and external audiences, and the increasing recognition of the strategic value of public relations.
#GE2015 will saturate the news agenda for most of the year. The election will test the relationship between business and politicians — and consequently with the electorate and communities at large.
There is a world of opportunity out there. Ministers and managers across national government, local government and public services should identify that in an environment of change where news and opinions spread ever more quickly, there has never been a greater requirement to increase investment in communications. PR professionals are ideally positioned to facilitate change and create improved engagement with all stakeholders, across all sectors.
Cultivating communities is the biggest opportunity for PR over the next 12 months, and 2015 can be the year public relations realises its true function not just as the voice of an organisation, but also its eyes and ears.
In 2014, viral movements such as the No-Makeup Selfie and the Ice Bucket Challenge generated millions of pounds for good causes. These campaigns were not dreamed up by charities themselves, but were started by communities online. The organisations which benefited the most were those that responded quickly.
PR professionals who embrace this approach are seeking to build reputation and engagement not only through third-party influence but also directly via its own media and social forms of media. This is an increasingly competitive space as other disciplines such as advertising, digital and creative all vie for budget and work.
In the words of CIPR president Stephen Waddington: "the shift to an organisation participating in a community is the biggest communication change that organisations face in the coming decade."
If you enjoyed this article, you can subscribe for free to our twice weekly event and subscriber alerts.
Currently, every new subscriber will receive three of our favourite reports about the public relations sector.