Ten PR predictions for 2016
PR Insight
6 minute read
We ask PR leaders to predict how PR will evolve in 2016, here are their top ten key trends: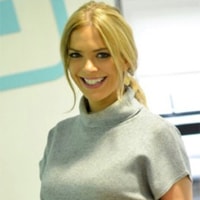 1. Press releases will die. "According to Twitter, everything can be said in 140 characters or less. Does this spell out the end for the press release? In my opinion, yes. Journalists get hundreds of press releases every day so it's becoming more important to stand out and pitch with a punch. 2016 will see an increase in videos, images and succinctness. When targeting media or consumers, aim to make an impact in five seconds or less." Anna Morris, managing director of agency Clearbox Communications
2. A greater focus on ethics. "We've seen lots of social enterprises challenging the typical commercial models in lots of sectors, and that's driven by growing consumer demand for businesses which do good. The challenge for PROs is helping clients with that dynamic since there's a clear reputational risk which requires an authentic response. That feeling trickles down into recruitment too, since the most talented young people coming into our industry want to work for honourable, decent organisations – more power to 'em, I say." Bryan Garvie, director at PR agency The BIG Partnership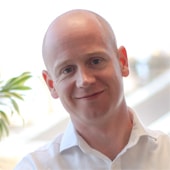 3. Greater demands for better measurement. "PR has had what you might call a difficult relationship with defining proper client outcomes in the past, but digital doesn't give you that excuse and clients aren't interested now either. They increasingly want measurable objectives across all channels, and PR agencies will have to deliver them." Bryan Garvie
4. No more millennials. "The word millennials will finally die a death in 2016. The word millennial has lost all meaning, you could replace it with almost anything without killing the sentence. There is even a Chrome plugin now that changes every reference to millennial on a web page to 'snake people' to drive this point home.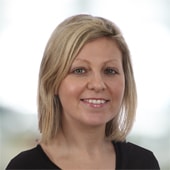 "In 2016 brands will look to target audiences based on a specific mindset and certain values. We'll see increasingly sophisticated content, targeting different groups of this younger audience and that targeting will be age agnostic. We may even forget about age in general – it's just a number – and focus marketing on what really motivates our audience: their passions and the life they choose to live." Emma Hazan, deputy managing director at PR agency Hotwire. (To access the Hotwire Communications Trends Report download here.)
5. It's all about mobile. And video. "Mobile video marketing will continue to explode – Facebook video has now overtaken YouTube in unique visitors and 2016 will continue to see Facebook develop its video sharing platform. PR practitioners who have been late to embrace video are about to miss the train altogether as we continue to explore live streaming platforms. So what does it all mean? Keep it short, keep it interactive and keep improving." Anna Morris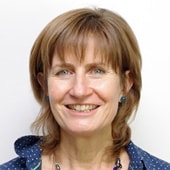 6. Greater crossover between disciplines. "We recently completed some research on the role of public relations in businesses, both today and in the near future. Many respondents in our survey struggled to state what proportion of their marketing budget is spent on PR. They explained that it is becoming difficult to define precisely what should be categorised as PR. Social media, SEO, and the creation and publication of different types of content, are particular areas of overlap between disciplines. Encouragingly, the majority of businesses stated that PR is extremely relevant and that they expect this to increase further in importance to them.
"Critical to making it work is strategic advice and management of the crossover between PR and other marketing functions. Companies will increasingly need to bring together all their external PR and marketing specialists in a cohesive and coherent way, navigating the areas where overlap may occur." Xanthe Vaughan Williams, founder and director of PR agency Fourth Day.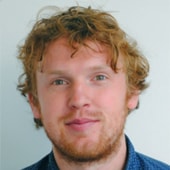 7. Continued focus on content marketing. "Content marketing emerged as a key field in 2015 and its importance is only going to grow in 2016. In the same way that PR professionals took centre stage with managing Twitter accounts for clients due to our core background in getting the right messages to the right audience at the right time, the same opportunity is open to the profession now. Our writing skills combined with generating content that grabs headlines puts the PR industry in a great position to But it extends beyond blog posts and bylines. Content marketing needs to be integrated with social media, email marketing, search, conversion optimisation and other marketing disciplines in order to truly make a difference to our clients' businesses." Ben Matthews, director at digital agency Montfort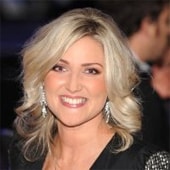 8. Greater immediacy and intimacy. "In-the-moment content will lead the way in 2016, with the likes of Periscope, Meerkat and more recently, Facebook Live providing a new level of immediacy to social media. Consumers' expectation is 'now'; they want to see events as they occur and because of this there has been a shift towards targeting moments, rather than just targeting markets. With live-streaming we are able to invite people to share the moment as it happens, providing both the immediacy and intimacy that audiences now demand.

"We'll also see an increase in 'instant articles' in 2016. The likes of BBC News and The Guardian have already signed up to have full articles published directly on Facebook, which is speeding up the process considerably and transforming the way we read news articles. Instant articles are just that, immediate access to news through the Facebook app, rather than being redirected to publishers' websites, keeping the reader on the app for longer." Jaime Gee, managing director at agency Jam PR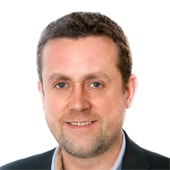 9. The rise of 'social selling'. "Next year will see the increasing rise of 'social selling', as organisations realise the potential to leverage social media as a sales tool. Whilst many businesses already take advantage of the huge amounts of information prospects and customers post online, it's time to understand how this data can be harvested and how engagement strategies can be installed to target qualified prospects.
"As sales methods change, the death of the cold call is not far away. Salespeople want to be armed with intelligence on who they're pitching to and what solutions they need. There is a growing expectation from sales teams that prospects will have a good starting awareness of their company's offerings, whether this stems from traditional marketing and PR efforts, or social media engagements." James Kelliher, CEO at Whiteoaks Consultancy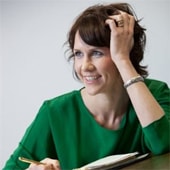 10. More strategic PR specialists. "In 2016, the businesses that thrive and gain competitive advantage will be those employing a strategic public relations specialist working directly alongside the management team. Research in the field clearly indicates the strongest organisational growth is achieved where public relations is used as a strategic management function. The true value of public relations comes where public relations professionals are used for strategic counsel and not just within a tactical role.
"Whatever the size of the business operation, ambitious CEOs should look to public relations professionals to help them define the underlying vision and purpose of the organisation, provide ethical guidance and build relationships with stakeholders and wider society." Sarah Hall, managing director of PR agency Sarah Hall Consulting