Tales of PR pitch disasters
PR Insight
7 minute read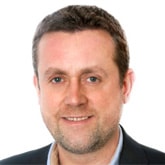 PR pitches can go wrong, and quite spectacularly so. From unexpected acts of God, such as travel nightmares, to plain stupidity, such as suggesting Gary Glitter as a brand ambassador (see Andy Barr's story below). James Kelliher, CEO of PR agency of Whiteoaks, says that there are two major factors when it comes to pitch disasters – unforeseen circumstances and a genuine waste of time. "I remember a pitch in London where a rather elderly waiter came to clear plates and glasses in the middle of a pitch and tripped, shattering glass and crockery everywhere. In this instance, it can be a challenge to regain the attention of your audience! Similarly, traffic can wreak havoc, leaving half the pitch team stuck on the M25. No one can control these external factors from ruining the most finely crafted of pitches."
Describing clients wasting agencies' time, Kelliher says: "A genuine waste of time, sad as it may seem, is where it becomes apparent from the outset that there isn't a level playing field. It is not a common occurrence, but there are examples of pitching to a prospect and it is obvious that a decision has been made – and that you are only there to show due diligence or to make up the numbers. It could be that the CEO has a mate who owns a PR agency or that an in-house team is trying to bolster its stock of ideas – we have seen them all! It is frustrating that time, effort, commitment and talent can go in to these pitches, but you have to accept it and move on."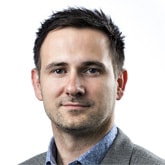 Whatever happens, you can rise above most disasters and still shine. Well, that's the belief of Kieran Kent, managing director of PR agency Propeller Group, he says it is all in the preparation: "If you are fully prepared for a pitch then there really is nothing that should put you off. You could have left all your notes back at the office, failed to save some final edits into your pitch deck, or the fire alarm could go off mid-meeting (all of these have happened to me before) but you should still be able to sell your PR work succinctly and engagingly to a prospective client. My biggest tips are to demonstrate passion, market sector expertise and to be prepared at all times. You are advertising your competence and your ability to engage so if you are prepared and confident you will be successful."
Kent describes a key mistake that must never be made: "I have heard some horror stories of pitches (and fortunately I've never been guilty of this!) where the prospect's name or logo is spelt incorrectly in the first slide of the presentation."
The answer to getting over a pitch disaster? Laughter, says Kent: "If things don't go to plan in a pitch you must laugh it off. The people you are pitching to are often the people who pitch themselves and they will understand a few technical difficulties, a missing slide or some forgotten notes. Keep it light and most mistakes can be glossed over."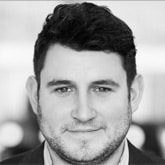 Another tactic for dealing with whatever a pitch throws at you is to get in the zone. Chris Wilson, account director at agency The PR Office explains: "Make sure you're in the right frame of mind before you enter the room. Yes, winning business is important for your own career and your progression in the agency you work for, but on a case-by-case basis it's important to remember – it's only one meeting. Be relaxed and be prepared. Don't put too much pressure on yourself and appreciate the fact that more often than not, the person you are presenting to has been in your shoes. They understand what you're going through. If a mistake happens, admit it, smile and move on with your presentation. Being able to recover and staying composed is important.  A mistake is not the end of the world and will not lose you a pitch; misunderstanding the brief or fabricating your agencies capabilities will."
My worst pitch experience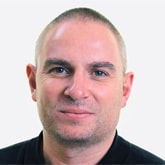 Andy Barr, head of PR agency 10 Yetis: "Over the years I have been on the giving end of so many bad pitches that I have built quite the cringe bank. Our industry often goes into pitches with the very briefest of briefs from the client and this can lead to some absolute humdingers of a creative pitch. My favourite one that I was involved with was pitching to a global brand where the worldwide CEO had travelled in from Australia and the UK CEO from the slightly less glam Milton Keynes. They had told us that they wanted to be controversial. God knows why, but we thought it would be funny to have a play on words with their brand and Gary Glitter (yes, the same Gary Glitter) and focus the main part of the campaign around this. Turns out Gary is not so famous in Oz and we had to explain who he was and how he was a paedophile of epic proportions. Explaining this in the cold light of day was not fun and the CEO said that had he not travelled all this way (the Oz one) for this and he would walk out. Needless to say, we still won the account, just went for a slightly different campaign. In next week's edition of 'Barr's Cockups' I will tell you all about the time an Israeli software company asked us to seed a 'viral' video it had made that essentially encouraged attacks on waiters and waitresses… we declined that one!"
Chris Wilson, The PR Office: "The worst thing I've ever seen – very early on in my career, albeit as a copywriter in advertising – involved my then creative director and a ball of string. My director asked the client to hold the end of a piece of string, which he had threaded down the sleeve of his suit jacket. Asking the question, 'what is creativity' he proceeded to walk away, the string unravelling across the room, before turning back to the client in a James Bond opening-credits style, and saying "as long as a piece of string". I think I genuinely cringed out loud. Awful."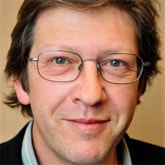 Bill Royce, founder of PR agency Royce Strategies: "If things go wrong, it's laugh or die. We were pitching to a global beer company for their UK PA and PR. Even split of five on the client side and five of us around an oval table with a utility well in the middle into which various laptops and cables were plugged. Having delivered an impassioned speech about the dangers of big government, one of my colleagues decided to pass a copy of a book he had written on this topic to the client's head of EMEA comms. When I say 'pass', I actually mean throw. Vigorously. Right into the base of a water jug, which toppled forward, spilling into the power box in the utility well. Everyone sat there mute, waiting for sparks or a short-circuit, for what seemed like minutes. Finally, I coughed and said: "When pitching, win or lose, every agency wants to be remembered. I'm confident you will remember us". Laughs all around – nervous from us, genuine from the client folk. It gave a space for us to get back to business. We were pipped at the post for the brief, but not because of the book calamity."