PR clients now demand integration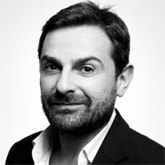 "Integration is really easy to say and really hard to do," says Jason Frank, joint CEO of agency MSL Group in the UK. Which begs the question if it is really worth offering integrated services. Would clients prefer to get great specialist expertise from an agency rather than a blend of second-rate services?
Frank says: "Many organisations make it too painful for their marketing and communications people to offer integrated services, for structural and/or cultural reasons. PR agencies talk a good game on websites and powerpoints and acquire lots of skills, but integration is about a mindset and culture and most don't invest in the necessary culture change."

Frank believes that although the advantages of integration are "nose-bleedingly obvious", some agencies and clients are still reluctant to embrace it. However, he believes that finding integration difficult is no excuse, as "doing" integration makes clients' lives so much easier as it's cheaper, easier and faster. "Done well it means one brief, potentially one partner, one idea…"
To highlight the importance of integration, Frank concludes: "If I interviewed a potential MSL Group employee who couldn't talk a convincing game about integrated communications then there'd be no second interview."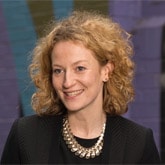 As with any business, it is important to give customers want they want, and PR agency customers increasingly want to turn to one trusted agency says Alicia Mellish, managing director at agency Stir PR: "Integrated agencies were initially borne out of a response to problems that clients faced with agencies traditionally working in silos and brand comms, therefore being fragmented and lacking a consistent creative idea and messaging. This demand has led marketing agencies, PR in particular, into addressing this need, with the dawn of a brave new digital and social media world."
The demand for a blend of services has led to a blurring between PR and marketing that has created agencies that provide more than traditional services. Mellish explains: "PR is now able to deliver the original sentiment of their clients' message through owned channels whereas before, delivering communication direct to an audience had traditionally been the role of the marketing agency. Therefore, integrated agencies were formed to deliver connected brand messaging through multiple channels, and (perhaps controversially) to avoid defending budgets between agencies! They positioned themselves as the future."
However, although clients want an integrated approach to campaigns, they don't necessarily need to go to an integrated agency says Mellish: "There is now an expectation by clients that agencies adopt an integrated working approach, but I believe this can be built on the idea of connected thinking with specialist execution, without the forming an integrated agency, per se. Agencies and their teams have to be able to understand the marketing mix as a whole; but I believe the most impactful campaigns benefit from delivery by the relevant disciplines."
We asked senior agency PROs whether they found their clients really wanted integrated services and the answer was a resounding "Yes!" as you can see from their answers below.
What clients demand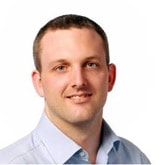 Giles Peddy, group managing director UK at Lewis PR: "We are seeing more and more clients turn to us for additional services. Like many PR agencies we started in media relations, but have added digital, social, content, sales enablement, web build, research, demand generation and influencer relations to our capabilities. Clients no longer want to see silos. They want their agency to have an appreciation of the wider multichannel opportunities, and be able to deliver consistent content. As a result, we have seen a lot more clients doing integrated campaigns.
"It is important to note that this shift is less about additional services, and more about supporting clients' business needs. Whilst brand awareness remains a focal point, agencies are increasingly helping with demand generation and customer/employee advocacy. This requires an integrated approach, with strong audience segmentation, relevant content, and time sensitivity, and needs agencies to implement better campaign measurement. For this reason, we are developing both our analytical capabilities, with the launch of a new proposition, but also our approach to measurement through the global adoption and use of Amec's new Integrated Evaluation Framework."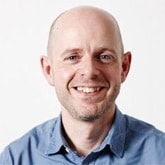 Rob Skinner managing director at agency Skout PR: "PR has now become much more than a one-dimensional service, with clients demanding more than ever before. In addition to creating content for the media it has become the key driver for content across owned, paid and earned media channels.
"Clients now demand PR that drives wider value; not only measured by coverage, but how well content has performed, whether it drives traffic to their website, if it can drive good social engagement or whether it can be used to support lead-generation campaigns.
"We've seen a sharp rise in clients wanting support to deliver integrated campaigns, and they're turning to their PR agency as content experts and for creative input. PR has become much more integrated into other marketing activities rather than being a stand-alone service."
"We're also finding clients wanting us to be more integrated into their internal marketing teams and to work with other agency partners, to combine the skill sets needed for integrated marketing. For example, clients may excel at delivering the mechanics of a campaign, however they rely on us to develop content and creativity."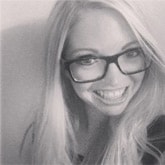 Emma Streets, PR and social media director at integrated agency TK: "The majority of our clients at TK do buy multiple services from us – particularly across digital and social. Our digital design and motion graphics offering is strong and motion is an area that is proving incredibly popular across all of our locations, and especially, and interestingly, in LA."
Ian McCawley, managing director at agency Acuity PR: "We find clients are more likely to take us on for several things at – content creation, inbound marketing support, lead generation and events, for example – than simply for standalone PR. Certainly this is the case for more than half of our retained clients.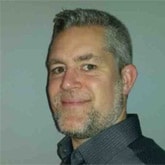 "This does mean that we have to be agile and flexible with both cost and our operating model. If the two sides of our company (we are a sister agency of new business consultancy Ingenuity). are hired at the same time, we'd better make damn sure our internal systems are up to scratch, reporting structures are nailed down and, ultimately, that we can deliver the PR-to-new-business promise.
"There's been some taking apart and reassembling the plane while it's still in mid-air, as our creative director puts it. We think we've joined the dots between content, coverage and new business, but it's still a tough job convincing clients to buy into more than a profile-raising, 'vanity' PR campaign, and instead invest in an integrated approach."
It is always better do one thing well than many things badly, but if PR agencies want to keep their clients happy, and so keep their clients for the long term, they need to do more than say they provide an integrated service, but make sure their words are backed up.
If you enjoyed this article, you can subscribe for free to our twice weekly event and subscriber alerts.
Currently, every new subscriber will receive three of our favourite reports about the public relations sector.