Old PR is dead. Long live the new PR!
PR Insight
5 minute read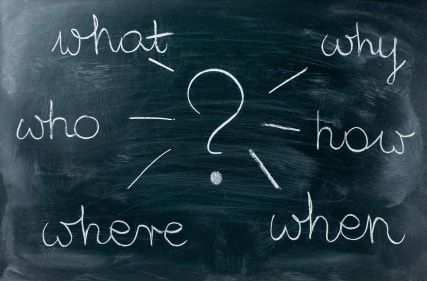 "The future PR agency model is unlikely to be a PR agency model at all. This is because PR as we currently define it is most likely dead and, if not, in urgent need of reform." These are the words of Robert Phillips, co-founder and head of chambers at hybrid consultancy Jericho Chambers.

Phillips describes why he believes traditional PR is dead: "The first clue is in the name – public relations. This is born of an era of mass audiences and general publics. This is not the reality of today. Instead, we see fragile ecosystems of shared interests connecting, chaotically, across diverse communities. There is no such thing as 'public' any longer.

"And what does 'relations' mean today? Surely not anything to do with 'storytellers crafting narratives' or spinners 'managing the message'. Message management is over – blown-up by the age of transparency, immediacy and social business (not just social media)."

Moving on to the place of agencies today, Phillips says that the word "agency", in its truest form, has every right to survive and thrive. He adds: "Communications as an authentic agency of change would be wonderful – a catalyst for finding a better way for business and brands, based on actions, not words. But 'agency' as it is currently interpreted, sees PR relegated to something of an out-sourced function (more HR than PR). Within this, too often, its bureaucracy is monetised by large consultancies (the current model), rather than championing hyper-connected, global strategists and consultants with deep expertise in specialist areas (the future model)."

"As professor John Kotter has noted, hierarchies (current model) may be needed for management and control but it is within networks (future model) that the big changes happen. The great schism lies ahead."

James Read is managing director of one new type of agency model that believes it is better suited for today's PR world, it is a "virtual" agency called The PR Network. He says traditional PR structures will "undoubtedly change" in the next few years, "driven at least in part by the rise in the number of start-up and high-growth businesses who have limited budgets and which rely heavily on word of mouth to get their proposition out to a global audience. These business need a leaner, more cost-effective PR resource than the current agency model is typically able to deliver."

The PR Network is based on a core team of senior practitioners with access to independent associates around the globe as demands dictate. Discussing how today's demands are driving the need for new agencies, Read says that changing technologies are a big influence: "Technology-led solutions will also continue to grow and enhance choice. Already we have AIRPR in the US which claims to use an algorithm to match clients with PR talent. Blur Group offers a similar thing, matchmaking services across many sectors (not just PR)."

"Other interesting solutions like Concept Cupboard harnesses the power of undergraduate talent – currently used for submitting design and marcomms briefs, but I'd expect to see similar crowd solutions emerge for the provision of certain services – for example, ideas generation. For clients this is great news as it's opening up a wealth of choice and talent that can be deployed as business needs evolve."

Research

A PRCA/YouGov survey of PR professionals on the future of PR agencies highlights how client needs are changing. Key findings include:
There is a shift from retained to project work.
Clients are looking for specialist advice rather than general capability.
Over half (55 per cent) of clients would consider buying traditional PR services from another type of agency.
Agencies discuss how they are evolving:
Robin Campbell-Burt, associate director at PR agency Spreckley Partners:
"Digital is still by far the biggest game changer in the PR industry. Today it is driving how we specialise our services and go to market. A few short years ago, agencies tended to differentiate themselves by specialising in a type of communication channel – for example media relations, digital or social media. Even just a couple of years ago I was referred to as an "offline media specialist". These divides just do not exist anymore and different disciplines have blended together. Agencies therefore need to differentiate themselves to would-be clients in new ways and we will see an increased emphasis on industry expertise and sector specialists who are able to operate irrespective of communication channel."
Roxanne Kingsman, senior account executive at PR agency CubanEight:
"The digitalisation of the media and the rise of technology and mobile shopping has accelerated the PR process and increased the competition for voice share in a content-crowded online space. Agencies need to be dynamic, reactive and proactive in equal measure in order to meet the clients' needs in a digital age.
"Content is queen and long may she reign … Agencies need to be open to the media tools available in order for earned coverage to have significant impact for a brand. It's no longer enough to achieve editorial content, agencies need to understand how to maximise content creation opportunities from any event, including videos, blogs, by-lines and reviews. Once content has gained editorial coverage, PR agencies need to be open to using paid media, to amplify their earned media and maximise the impact of the coverage."
Sue Grant, co-founder of agency onechocolate communications:
"With more companies going global right from day one, more PR agencies also need to be global. Some will do this by opening offices, some will have a partner approach and others will offer a virtual network. Whatever the approach it needs to be tailored to the clients' needs."
"Social and digital media will be integrated into everything we do with data and data analysis sitting at the heart of every successful PR agency. PR will be better integrated into sales and marketing, and will have a huge impact on inbound marketing, making our impact more valuable than ever."