Is working agency side now better than client side?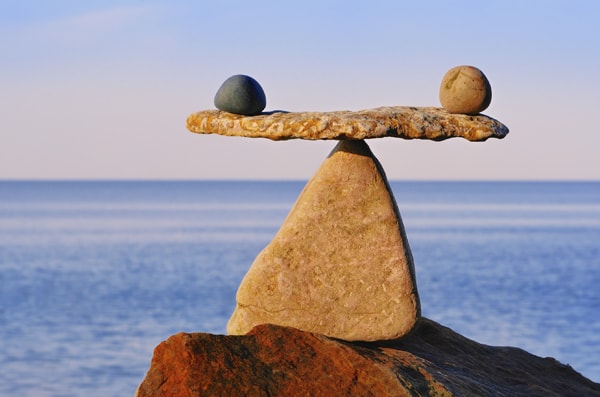 Kevin Murray spent many years client side including senior roles at the UK Atomic Energy Authority and British Airways, but has settled running an agency, and is now chairman of PR firm The Good Relations Group. Murray says one of the reasons he decided to cross the divide was to get the experience of running a business, which he has now enjoyed doing for 16 years. "While you can get to run a department or even sit on the executive committee of a business as director of communications, you never actually get to lead a business yourself if you stay in-house."
Another reason for Murray's move was because he has a taste for adventure: "After more than a decade doing in-house roles, and as I had already crossed over from journalism to in-house public relations, I wanted to find out what life in a consultancy was like. The biggest challenge I faced when doing that was coming to grips with the reality of selling. In consultancy you have to be able to sell, and that doesn't suit everyone."
Other advantages of client life, says Murray, include the variety of clients and experiences you get: "In-house, you deep dive one business. In consultancy, you shallow dive into many different clients, and get a wider perspective on communications."
Being prepared to sell isn't the only challenge of agency life. Declan Mullaney, associate political consultant at PR firm The Whitehouse Consultancy, points out a few others: "Agency life isn't for everyone. The hours can be long and the workload extensive." For Mullaney, however, the lure of agency life was strong as he missed its fast pace, "four months ago I chose to re-enter agency life having previously worked in a healthcare consultancy earlier in my career. I left the position to take up an in-house policy officer role which I envisaged would give me a deeper understanding of the health policy arena and add another string to my bow. Although this was the case, I found the atmosphere slightly lethargic."
Apart from a more dynamic working life and greater variety, Mullaney lists other rewards of working for agencies: "Agencies are creative spaces that foster good ideas and innovative campaigns because they have the resources to do so. However, the main attraction for me is the people. In-house teams will invariably be smaller, with internal interaction coming from a broad mix of teams and people within the organisation. This in itself can be interesting, however if you are someone who obsesses over politics or is passionate about PR, then surrounding yourself with people of a similar persuasion and motivation makes for a much more interesting and vibrant place to work."
For many, agency life is simply more fun. But For Ruth Allchurch, MD of PR agency Cirkle, it is more than that, she is "thrilled" to be back in agency land (Allchurch had previously been at Diageo for 7 years). Despite the advantages of agency life, Allchurch thinks that a few years working client side has many benefits: "Gaining experience on both sides of the fence makes you a more fully rounded PR. Working client-side exposes you to the inner workings of an organisation, its stakeholders, issues and business challenges and I was often required to defend the PR discipline, 'sell' its value and fight for budget. Clients like the fact that I'm an ex-client and can speak their language. They can be sceptical of agencies and my in-house experience gives me the gravitas to tell them what they 'need' to hear, not just what they 'want' to hear, and often achieves a faster outcome and a more collaborative and honest relationship in the long term."
Allchurch's colleague, associate director Suzanne Surridge, agrees that her in-house experience (gained at Britvic) has helped her better relate to her clients: "If a document feels like it's taking an eternity to approve, you realise it's probably because there are many stakeholders involved that all have their own agendas to be met."
Surridge may have plumped for the excitement of agency life, but she will never regret working on the other side of the fence: "In-house often means you are the facilitator, directing and overseeing agency work, whereas agency life means you get the chance to be more hands on – responding directly to briefs, preparing for new business pitches and managing teams. They both have their merits, but there's no doubt that a mix of both really does help bolster your skill-set."
Allchurch concludes: "I wouldn't miss my client-side experience for the world. It has made me the MD I am today and I would recommend more PR people push themselves out of their comfort zones and experience both sides of the divide."
Case study
Why I went back to agency life
Amanda Kamin, director at PR firm Burson-Marsteller describes why she went back to working agency-side after nearly five years away working at clients including Motorola and Visa.
"Having spent nearly five years delving into reputation issues and anticipating and preparing for potential crises, the opportunity to run proactive campaigns appealed. Putting my corporate creativity back to good use has been the most enjoyable part of my return to agency life."
"Whilst being a specialist has a particular value, future PR career opportunities are broadened through generalist knowledge. Having left the agency world when digital communications meant a half-decent corporate website and a personal Facebook account, these skills were no longer considered a specialism and to stay competitive it was necessary to sharpen my proficiency. In-house there was a department full of experts guiding digital implementation, but I was eager to propose integration in every client's campaign as an essential consideration."
"My experience as a client has enabled me to assist the agency team in considering recommendations from a different perspective. It has also helped me grow as a consultant by informing my view of client motivations – is a programme change or request due to a strategic business decision, budget pressures or new leadership?"
"I don't believe PR agencies or in-house departments are necessarily better employers; they tend to vary depending on the organisation. I have found that agencies are more supportive of flexible working than I expected, but I think the key is finding chemistry that works between individuals."
If you enjoyed this article, you can subscribe for free to our twice weekly event and subscriber alerts.
Currently, every new subscriber will receive three of our favourite reports about the public relations sector.