Is it unfair to label PR the "dark side"?
PR Insight
5 minute read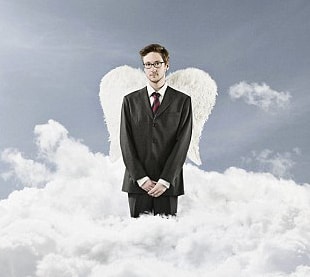 Why does PR get such a bad rap? Judging from media portrayals of PROs, most people in PR are self-serving and shallow. But how often does PR get the credit for all the good work it does?
Not often enough.
So to address the balance, let's celebrate some of the good that PR achieves.
To start with, Catherine Bayfield, co-founder of agency Shout! Communications points out that PR can build awareness and create changes in attitudes, she explains: "Through media exposure, the late Stephen Sutton captured the attention of the public and managed to raise millions of pounds for The Teenage Cancer Trust. Before the coverage his story was largely unknown, but the publicity gave him the leverage to fundraise for that improves the lives of teenagers living with cancer."
Bayfield also points out that many PR agencies and companies work with clients on a pro-bono basis. "The public relations industry has a long history of working pro bono to benefit charities and not for profit clients. It works both ways, as the agency often has a case study to use to promote their business or perhaps to use this as an opportunity to let more junior staff take a step up and prove themselves."
Offering a couple of examples of how PR can be a force for good in educating people, challenging taboos, and improving people's lives, Bayfield mentions the "Don't die of ignorance" AIDS campaign of the 1980s and the healthy-eating "five-a-day" campaign. She adds: "Celebrities can also drive awareness for good. Jade Goody's battle with cervical cancer came with a storm of media publicity that sparked an outcry amongst the general public – who demanded cervical smear testing to happen more regularly. After the reality star's death five years ago there was a huge surge in the number of women who attended cervical screenings."
One reason why PR can be so effective at changing hearts and minds, is because it is at the forefront of modern communications. Dee Gibbs, CEO at agency Liberty Communications, says: "Our world of technology provides initiatives for better connecting people and enabling people to access services that they could not before – mobile communication technology in particular has played an enormous role in this."
"In recent years, PR has evolved along with our multi-channel world. New channels of communication such as social media and the plethora of new devices, enables us to instantly inform and engage with a wider community. Technology, for example, enables a whole new area around accessibility to information for those who are disadvantaged in some physical way. Ultimately, PR can enrich lives either by the way in which it communicates or the information it communicates, and that can only be good. There is a need to know in our world today and PR is making that happen by providing a driving force for wider communication and education."
Sport can be a force for the good in society in many ways, by showcasing great role models and also by encouraging us to get fitter. However, Henry Robson, account director at sports and entertainment agency Fast Track, points out that consumers are generally mistrustful of brands, which is why it is important to find the right people to promote sports: "In our industry ambassador choice is crucial to help PR events and campaigns. Sports fans like to be able get up and close to their heroes and hear what they have to say about the current talking point in their respective sport in the media. Lucozade had Leigh Halfpenny, Chris Robshaw and Alex Oxlade-Chamberlain handing out bottles to tired London Marathon runners at Mile 24 and after the race ran media interviews to help PR this video, ticking the happy consumer and national press coverage boxes for the client."
Positive PR doesn't need to focus on a few public role models though, it can champion everyone. Juliet Bernard, owner of PR agency Bluebear describes campaigns that did not focus on celebrities: "I have worked on innocent's Big Knit for a number of years and seen it grow from a few thousand hats knitted by people in the UK to 1 million hats last year generating £250,000 for vulnerable older people. I was also lucky enough to work on the launch of One Water eight years ago and two weeks ago it celebrated donating £10 million pounds to help bring clean water to 250,000 people."
You may think that it is impossible to generate bad publicity when working on charitable campaigns, but Bernard sounds one note of caution: "Interrogate every part of your campaign to make sure it stands up under scrutiny. For example Marks and Spencer did a campaign one year before Christmas in aid of the charity Shelter. One of the elements was a Father Christmas hat on a bottle in store the same time as the Big Knit. The hats were made in China – it might have been better just to make a donation to the charity. Consumers can see through a poorly constructed campaign and they will have it unmasked on social media faster than you can say Terry Wogan!"
Case study
Jennifer O'Shea, campaigns manager at broadcast PR agency 4mediarelations, describes one charitable campaign that was heard by an audience of over 50 million:
"We took a two-pronged approach to a campaign for the Cystic Fibrosis Trust which aimed to raise awareness before delivering an actionable response. For the first time ever, a national consultation was to be launched to bring together all interested parties to discuss how we can improve the rates of transplant for people with cystic fibrosis. One in three with the condition on the transplant list will die waiting for a transplant, and we were asked to raise awareness of the country's systematic shortcomings over CF Week."
"The success of the campaign allowed us to follow up with news of the recommendations that came from the consultation, which highlighted constructive ways of tackling the initial problem. The initial campaign aired to more than 13 million listeners, but the follow up highlighted the public appetite for change, with more than 56 million listening in."