How to sparkle at networking events
From making the effort to listen, to carrying a lighter, we hear top tips from great communicators to help you entertain, bond and, ultimately, do business at networking events.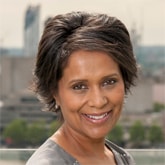 From Arti Halai, director at agency Fleet Street Communications:
1. Get ready to rumble! "Preparation is key ahead of networking events to ensure you arrive in a positive frame of mind and feel energised and confident. If you appear disinterested it will be noticeable, so approach it with the same enthusiasm you would a social event. Positive body language will demonstrate you are open to conversation and are approachable."
2. Really listen (no really listen). "Make sure to listen and appear genuinely interested. People buy people so set yourself the task to find out three interesting things about the other person, it will show that you are sincere and also encourage others to relax into the dialogue creating a better flow."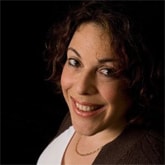 From Catherine Bayfield, co-founder at agency Shout! Communications:
3. Use tried-and-tested conversational openers. "The trick is not to immediately talk about yourself, but to allow the person you're speaking to to open up. So where do you start?
"There's the direct, 'Hi, I'm Rory I film and edit videos at Shout! Communications. Who are you?' There's the compliment, 'I love your dress/shoes/hair' and then there's the full embrace, 'We're here to network, so let's network. I'm Catherine who are you?'. When it comes to keeping conversation flowing, the key is to relax and listen out for key points in the conversation to ask questions and show interest."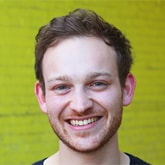 From Sam Fresco, head of innovation and growth at markeging agency Bite Global:
4. Do your research. "You don't want to be eyeing up name badges if you can help it. Know your targets, then hunt them down. They'll be flattered to know you've looked them up."
5. Use food. "There's no easier way to network than bonding over the canapés ('what is this? Is it nice?') or offering someone nearby a cold beer when the opportunity strikes."
6. Tell funny stories. "People forget company names. Unless you're Nike or Unilever, your company will likely be forgotten. Use interesting and humorous anecdotes about household brand names you've worked with, and people's memories will link your business to those stories."
7. Don't be a snob. "Don't be afraid to just say 'Hi, how's it going?' even if you don't *think* it's worth your time. Once, a colleague and I were in Frankfurt and met two Irish guys who were looking for a pub to go to before their trip home. We just said hi. It turned into a £250,000 deal."
8. Carry a lighter. "If I had a pound for every time I've chased a prospect outside to the smoking area…"
From Sally Maier-Yip, managing director of marketing agency 11K consulting:
9. Smile. "Before you speak, remember to smile to the person whose you want to connect with and make them feel welcome. This applies to everyone regardless of your nationality and seniority. What's more, smiling costs nothing and it works every time, I promise!"
10. Don't be awkward. "Don't start with difficult questions such as 'What do you think about the speakers?' or negative comments such as 'What a horrible venue', as this might put people off. Go with the flow and relax! You don't need to make friends with everyone in the room. If you really have nothing to say or don't feel ease with some of the people in the room, move on."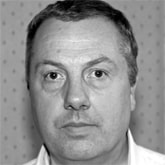 From Simon Turton, founder of agency Opera PR:
11. Avoid talking about politics. "I always avoid politics and religion – I will respond if these subjects are discussed, but I aim never to be drawn one way or another. If you do find yourself in a situation where these subjects are being aired, take a non-confrontational approach, for example by saying you are not religious."
And last, but not least, the tricky art of getting away!
12. Move on politely. "The biggest challenge at networking events is how to extricate yourself from a conversation with someone when you want to move on, but don't want to appear rude. You have several options here. You can excuse yourself as you need the 'small' room or that you want to get another drink, or simply state that you would like to mingle, but always end with a comment along the lines that it has been great to meet that person and that you look forward to seeing them later. You may not want to talk to them again, but there's no need to be rude and I think that a harmless white lie is far better than upsetting someone – after all, you never know when you might meet them again and they could end up being a client or even a boss!"
If you enjoyed this article, you can subscribe for free to our twice weekly event and subscriber alerts.
Currently, every new subscriber will receive three of our favourite reports about the public relations sector.