How to retain staff in PR
What do you want? More money! When do you want it? Now! No one would ever complain about a pay rise in PR, but there is a lot more to keeping staff loyal in the industry than throwing money at them. For instance, there is demand for job flexibility in the industry and we have championed this cause before. Offering a good salary and benefits is a no-brainer for employers, but providing such sweeteners as duvet days without other decent rewards is not going to fool anyone. We find out different ways PR employers keep their people happy in order to keep them for the long term
Eight ways to retain staff
Fuel passion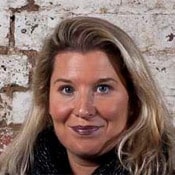 Molly Aldridge, global CEO at agency M&C Saatchi PR: "Everyone here gets an annual passion pass: a day off to explore a personal interest, which they bring back into the business and share their inspiration with others. Our monthly creative field trips, mean we are always experiencing and exploring the passions and interests of our team. We have passion-matched our people with clients new and existing, whether it's a passion for the market, product, audience or type of work, so where possible people work on clients and across campaigns they are personally and professionally passionate about."
Focus on learning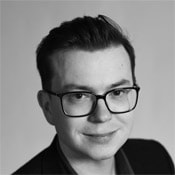 Justin Westcott, managing director, technology sector UK at PR firm Edelman: "To produce the best thinking for Edelman's clients and to build a team that is proud to work here, we focus on learning and creating a fun environment. We centre our work around our values. Be constantly curious. Have a relentless pursuit of excellence. Have the courage to do the right thing.
"In the past few years we have made some small tweaks that are reaping big benefits for our people and our clients.
"For example, we created a little book called Techisms, it is a user manual for working life in our team, a framework for how we do things. Everyone works remotely at least once a week from somewhere that inspires them. We're strict on limiting internal meetings and passionate about the adoption of new tools to help us work smarter."
Provide the whole package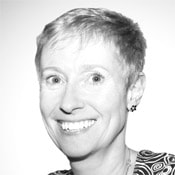 Alison Hart, marketing manager at Forward Role Recruitment: "A happy employee is a productive and successful employee so creating the right environment is crucial to our business. We believe that our staff should enjoy coming to work so we have created an environment where they can work hard and play hard. We have clearly defined incentive plans to reward both individual and team successes and regularly celebrate together to help build a supportive and close team.
"In summary, there is no magic bullet for employee satisfaction, all elements need to be in place – good pay, benefits, training, great environment – and employees need to feel valued before they will reward a company with their loyalty."
Tailor to the individual…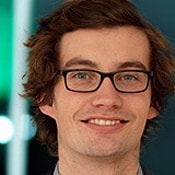 Tom Clive, associate partner at PR firm Sermelo: "Loyalty today is about tailoring to the individual. Not everybody has the same ambitions, and many people value things such as money, work flexibility or career development differently. However, the needs of each individual need to be catered for so that they feel valued and respected within the organisation. That is the best way to create loyal, engaged employees that will develop into ambassadors for the company. I've been at Sermelo for almost five years and the key to my loyalty has been being recognised in the areas that matter to me."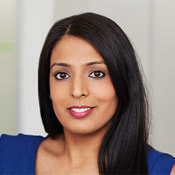 Rizvana Kausar, director of human resources at agency Burson-Marsteller: "Key for us is the personalisation of experience, as a one-size-fits-all approach doesn't work. The wide range of opportunities and benefits we offer assume greater or lesser importance to team members depending on personal circumstance and where they are in their career. These include: Professional development opportunities, flexible and part-time working, training, social activities, a pension with employer contribution above the statutory minimum, corporate gym membership, company health and dental insurance, parental leave, season-ticket loans, childcare support and subsidised massages. Our global network allows us to retain staff who want to experience working abroad, through our One EMEA programme, and also those who wish to permanently relocate to another country.
"Our working environment is one where people can be themselves, that values difference and individuality, and where all are supported and encouraged. And we work hard to demonstrate our care for the wellbeing of our staff. And of course everyone appreciates the daily free breakfast! "
… whilst encouraging teamwork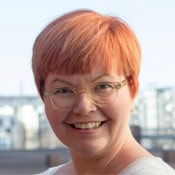 Laura Laamanen, CMO at promotions specialist RapidCampaign: "For a more senior team, having a cool downtown office or complimentary yoga sessions with super-food smoothies are not things that keep us passionate and committed. We thrive on something much simpler and much more difficult to achieve – success. Being able to build success stories for our customers, being the first to introduce new solutions to market, and being able to make a successful business in a hugely competitive market is what keeps us happy. We're at our best when we take something we've learnt in our corporate past, and apply that in a fresh way to new solutions in a new market. Success without a great team is impossible. Great teams are born out of common values, make-it-happen attitude and the ability to enjoy the ride – even when it's rough."
Show that you care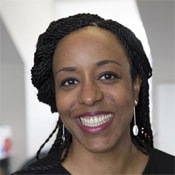 Anouchka Burton, associate partner at agency Westbourne Communications: "On top of the usual stuff, a couple of things stood out when I recently joined: pay day burritos, free breakfast (would there be waffles, I wondered?), the Westbourne Academy and regular team 'creative days'.
"What these things said to me is that this is a consultancy that cares about and invests in its people. It noticed that sometimes staff come in early, so why not help out by providing something to eat? Operating an organised training programme encourages people to take an active approach to their professional development, which is great for staff engagement, morale and retention."
Fast track rising stars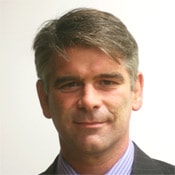 Charlie Vavasour, managing director at agency Quantum PR: "Duvet days, unlimited holidays and staff parties all have a place in retaining staff, but the key factor is professional and financial recognition. One area where small agencies such as Quantum have an advantage over their bigger rivals is the ability and flexibility to promote staff on ability rather than when vacancies occur. This flexibility means that rising stars can be fast tracked as quickly as their talent demands, ensuring that salaries remain commensurate with their hard work and ability. For example, we have a current senior account manager who joined us as a junior account executive four years ago and has enjoyed successive annual promotions to reflect the quality of work and level of commitment she is showing. This ability to recognise and reward talent results in much greater loyalty, as staff realise there is no glass ceiling and that hard work and talent will lead to promotion and better pay."
Offer opportunities to shine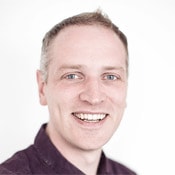 Tim Lines, associate director at PR firm Nelson Bostock Unlimited: ""In my view, it boils down to two factors: experience and opportunity. The feeling when you walk into the door at 9am is impossible to fake. Or the pride that comes when telling people in the pub what you do for a living. Those feelings come from working alongside great people, for exciting clients, learning and challenging yourself every day and building a career.
"People also need to know their work makes a difference. They need to be given the opportunity to shape the development of the agency; whether that's chasing down leads in an exciting new market or making their mark on our clients' strategies and campaigns.
"Invest in people and people will invest in you."
If you enjoyed this article, you can subscribe for free to our twice weekly event and subscriber alerts.
Currently, every new subscriber will receive three of our favourite reports about the public relations sector.