How to reduce your PR stress levels
PR Insight
8 minute read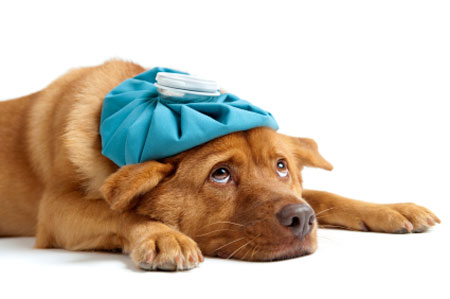 "People who work in PR are described in many ways – both positive and negative. Workers in this industry have learnt to take the negative with a pinch of salt, however, one damaging attribute seems inescapable and frequently talked about in the media. The attribute I'm talking about here is being stressed." These words are from John Woodward, CEO of benefits provider Busy Bees Benefits. He adds: ""Whether in-house or agency, the PR profession is commonly falling victim to top 10 most stressful job lists. Workers in the industry are known to work long and difficult hours impacting their health and levels of motivation at work."
But there's no need to fall victim to the long hours, you can still enjoy life in PR, even as the days become shorter and the weather turns miserable. There are many steps you can take to nurture yourself and motivate those around you.
Say 'thank you'
Matt Churchill, digital and social media lead at digital agency Flipside Group, says that recognition is vital. "If you work long hours, weekends and get no word of 'thanks' or 'well done' for good work, you'll soon switch your attention to other projects where you are getting better rewarded."
Keep people in the picture
Churchill says that it is also important to keep your team informed. "Tell your team the bigger picture; people want to know that what they're doing, no matter how seemingly small, is contributing to a much larger piece of work."
Keep calm and carry on
Keeping calm, or doing your best to outwardly, is another way to encourage those around you says Churchill: "If your team know that when all else fails, you can relied on to calmly deal with any situation, they'll be more likely to support you. If you shout and stamp your feet the moment something goes wrong, or if your team aren't performing, it simply alienates and demotivates them further."
Invest in training
Churchill also highlights the importance of investing in people's development: "This shows them you care and are looking out for their best interests. If you support them and help them achieve their goals, they'll repay that faith in kind."
Be a people person
Last, but not least, Churchill advises you to treat people like *people*. "We're not drones; we all react to situations differently. Find out how your team members think and behave in the tough times and they'll perform wonders."
Empower
For Julia Ruane, senior communications officer at the UK Commission for Employment and Skills (UKCES), there is one secret to motivating your team and that is to empower them. She explains: "Energy isn't something you can give to others, which is what most people try to do, with pep talks, high fives, and being enthusiastic themselves. They have a short-term effect. Lasting energy has to come from within.
"Work together as a team. Identify any problems that need to be solved, then hand over the task of finding and implementing those solutions to the team. When an individual sees that their actions have a direct impact on the result, that's when they find the energy and motivation to act."
Get outside help
There are plenty of outside schemes to support your endeavours to motivate your people and Busy Bees Benefits' Woodward suggests offering an Employee Assistance Programme: "These schemes offer staff access to 24-hour telephone counselling services and online help so that they can deal with their problems confidentially. The schemes provide support with mental health and physical health as well as legal and financial issues."
Case studies
How we keep sane and happy in the winter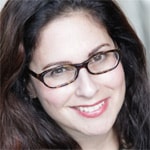 Stacey Torman, head of communications at CRM company Salesforce EMEA:
"The holiday season is almost upon us. It's a fantastic time of year – my favourite in fact – but as a comms leader it's also up to me to ensure that my team understands two things: first, that the work we're doing continues throughout the season (because comms is a 24/7 profession by its nature) and second, that they've done an incredible job and have earned their time off.
"I encourage them to take time off during the holidays as is appropriate for their needs. It's easy to get caught up in the continual drive for success, but holidays offer much-needed downtime and more importantly, time for reflection on the successes created in the past year. It's all too easy in our industry to find excuses to never switch off.
"It's also a great time to anticipate the opportunities and challenges the following year will bring, with a rested, refreshed mind. Holidays are a time to celebrate, reflect, and most importantly – to enjoy."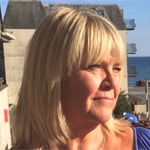 Gay Bell, CEO of agency Platform PR:
"The shops on Marylebone High Street, where our office is based, are blazing with Christmas cheer. Love it or hate it, you can't deny that Christmas is nearly here – for most of my staff this is an important time of year. We allow flexi-working hours so people can come in a bit later if they have been out the previous night – or leave early to cram in some Christmas shopping, or another party. We run our December payroll early so people have money in time for Christmas. We are lucky that we can be flexible on holidays so people are not forced to work over Christmas and New Year if they don't want to.
"Most importantly, we celebrate together with a seriously classy Christmas lunch for the team – Bocca di Lupo private room this year – followed by karaoke in Soho. I can't wait.''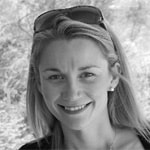 Sally McDonald, account director at agency The CommsCo:
"Our culture is one of high energy and hard work – something we're quite proud of. To maintain this, we know that staff morale and motivation are key. So, like many agencies, we've implemented a number of initiatives to keep things fresh, exciting and fun. Our client coverage board is just one example of this. At the end of each quarter, we take a look at the scores on the doors, and the two team members with the most clippings receive a nice reward for their efforts. Acknowledging achievement is so important to maintaining a motivated and engaged team, and we certainly recognise the importance of this – not only for short-term success in the run-up to Christmas, but for long-term business growth."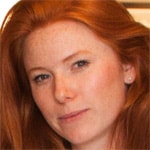 Adele Woodthorpe, founder and director of agency Woodthorpe Comms:
"This time of year can be tricky, what with zero sunshine, gloomy skies and changing clocks. The dark evenings promote lethargy and demotivation, as well as tricking most folks into thinking it's a lot later than it actually is, resulting in lots of procrastination and missed targets!
"Thankfully, we are a motivated bunch here, and we've found after extensive scientific research that hot chocolate runs combined with a regularly rung coverage bell both seem to work rather well. Also, a regular team lunch always helps to keep everyone's moral upbeat and positive. It's important therefore to keep everyone positive, celebrate every win and gee each other on if you want an upbeat, happy workplace. Simply put, more carrot and no stick is the formula that works best in my opinion."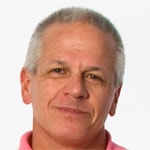 Steve Cody, CEO of agency Peppercomm, Flagship Consulting's US Agency partner:
"I've been running comedy workshops at Peppercomm for ten years, giving employees and clients the opportunity to try their hand at stand-up. It may sound terrifying, but we have seen enormous benefits for staff motivation, engagement and ultimately business success.
"Comedy is all about breaking down barriers. Firstly, there is the barrier stopping you from trying stand up in the first place! But giving it a go can give you enormous confidence in public speaking, communicating and storytelling; skills which are so important in today's business world.
"Being funny also helps break down barriers with your audience. Humour is about being open, personal and honest, also some of the best ways to build relationships at work. Laughing breaks the ice and makes people feel comfortable. Who doesn't want to work in a comfortable and open environment?
"Finally comedy makes people feel good. It helps bring people together and build a stronger culture."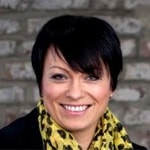 Kari Owers, managing director of agency O PR:
"Our annual 'Oway day' is the highlight of our calendar year – we've done everything from high-wire treetop adventures in the pouring rain, to whisky tasting and a festival weekend.
"We also give everyone their birthday off work – an additional paid day's leave forever and on a Friday we encourage people to leave at 4:30pm, often after some Friday fizz to celebrate a good week.
"We believe in recognition and launched our own 'pat on the back' award scheme where sporadically someone will receive a prize tailored to their lifestyle, if they have gone the extra mile in their role.
"Every member of staff has a buddy – somebody who they can go to for advice, development support or to bounce ideas off. This can be a line manager or even the MD. Our in-house training school The Ocademy sees us invest 40 internal hours for training and development per year per person, and everyone has New Year goals and a CPD plan that includes personal aims as well as professional."