How to make the most of video in PR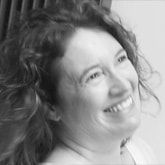 Quite simply, video sells, but PR may be failing to make the most of the potential of film in 2016. Keren Haynes, owner of agency Shout! Communications, says it is surprising how many people in the PR and marketing world are sceptical about investing time and money to create video content for their campaign when it is clear how powerful film can be. Haynes lists some stats: "Although it's difficult to measure the exact return of any individual video, its potential reach is vast. In 2017, video will account for 69% of all internet traffic – that's according to networking giant CISCO. So if a picture paints a thousand words, then a short, one-minute video must be worth at least £1.8 million."
Haynes says the reason that video is so engaging is simple: "Video is emotive and engaging and ultimately easy to consume – allowing the viewer to gain maximum impact with little effort required."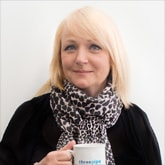 Another compelling stat comes from Tracey Carey, managing director of PR agency Threepipe: "With online video consumption growing about 20% per year, the importance of video across all marketing functions, including PR, is more important than ever." Carey believes that video should be integral to all campaigns, bearing in mind particular audiences: "For example, if the video will be used for Facebook, you have to look at the user behaviour of that specific channel. In that case, shorter, quick-hitting content that will get the user's thumb to stop scrolling through their newsfeed will be most effective."
Expanding on the types of video that PR should be creating these days, Shout!'s Haynes says that mobile video continues to dominate the video conversation in 2016. "Small screens typically mean short-form content. But it takes more than three seconds to build your brand, and consumers are willing to spend the time if your content is compelling, relevant, and valuable."
"Vertical video (shooting and watching videos whilst holding your smartphone vertically) is also a trend and a more cost-effective way of promoting your brand. 360-degree video is also another useful PR tool and coming into its own this year with Facebook and YouTube showing more of them and new virtual-reality goggles are helping promote the concept of immersive viewing. But I think a major social media platform where video use is surprisingly lacking is LinkedIn. It's possible that many businesses which have not already seized the opportunity to create video assume they have missed the boat – but it's not too late to get involved."
Carey agrees with Haynes that emerging content formats should be considered. "Will 2016 be the year of virtual reality? The capabilities of Facebook and YouTube to host 360-degree videos creates an amazing immersive experience that people can enjoy within a VR environment or simply on their phone. The video landscape is also trending toward live-streaming. Twitter has Periscope, and YouTube and Facebook both have their Live capabilities. There are many uses for this across hosting events, broadcasting conferences and holding live chats.
"The new and innovative video opportunities across digital – from an owned/content creation perspective and earned through vloggers and influencers – have huge implications on how PR content has shifted"
The amount of choice available these days may seem scary, but the potential is exciting. As Carey concludes: It's easy to get overwhelmed by all the change, but you have to embrace, test and learn from these developments in order to create the most impactful campaigns."
Types of video PR must create
PR agency view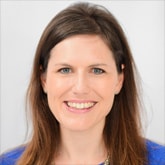 Claire Twohill, head of digital at PR agency, Cirkle: "A content-first approach is now an essential part of any PR strategy – rather than just telling people how great a product is we can now show them using video storytelling to reach consumers and win their hearts and minds. With video set to account for 80 per cent of global internet traffic by 2019, it is important that agencies have a diverse video strategy in place to take advantage of consumers' huge appetite for gifs, vines, user-generated content and increasingly live-streaming. Video has an important role to play at all touchpoints on the path to purchase, building advocacy through social media, driving sales at point of sale and empowering employees via internal marketing.
"As the media landscape gets more fragmented, winning agencies will create video content for their clients that place their customers at the heart of everything they do. The web is saturated with content and agencies need to ensure they can deliver on creativity, creating unexpected moments from the first frame to cut though and persuade their audience to spend time with the brand. This is an exciting time for PR and with increasing innovation from the social platforms it is only set to continue."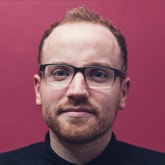 Scott Dimbleby, head of creative at agency W Communications: "The evolution of natively embedded video on Facebook, Twitter and Instagram is changing consumer expectation, pushing PROs to shift to optimised formats to drive the best views/engagement/time watched. This in turn is changing how brands tell stories. Where previously videos where being created to fit a consumable YouTube length, this has been reduced even further to the 20-second Facebook ideal. People's attention is now at a premium, forcing brands and pros to do one of two things:
"Adopt the theory of 'beautiful constraint' (less space forcing more thought over edit); or better-quality, longer-form content, making the absolute most of time to form compelling stories that consumers are drawn to. Where previously creative was what dictated success, now the distribution factors are of more importance than ever."
Film maker view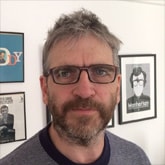 Paul Gowers, director at Buddy Films: "I have noticed more demand for B-roll from PR agencies, but there is always great demand for films that tell a strong story. An example of these are the Barclaycard Premier League films to promote its Spirit of the Game campaign, including a competition that offers the chance for one fan to present the trophy to the winning team. The films aren't just about getting people to enter the competition, but also promote Barclay's values by telling stories about the fans. The films include B-roll footage for news broadcasts, a two-minute edit for Facebook and a one-minute edit to be shown at the ground, and on the news, when the trophy is presented."
Case study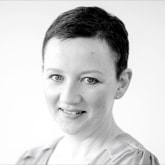 Sonya Corrigan, managing director at agency Crescendo PR, describes the strategy and creation of recent popular online video content for toy brand LEGO: "Whilst every PR campaign that we run for LEGO masterbrand has a digital element, in recent years, we have always included at least one idea with the primary aim of specifically targeting an online audience. This allows us to reach both existing and new LEGO fans in their digital environment by creating content that is engaging and unexpected. We do this with a fun LEGO take on an occasion that is likely to be high on the news agenda – for example the 60th Birthday of the Eurovision Song Contest in 2015 and the 400th Anniversary of Shakespeare in 2016.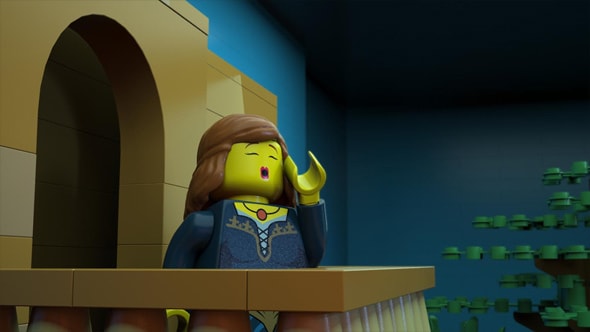 "For both of these events, we commissioned a digital animation in LEGO bricks which celebrated key moments, identified by LEGO fans, and shared these with all of our digital media outlets in the week prior to the events. The two videos attracted a lot of interest – the audience reach for the Eurovision was over 200 million and appeared across a wide range of media, including BBC News, the Radio Times and Metro and even featured on the official Eurovision Song Contest homepage on the day of the broadcast. Whilst our latest PR campaign, celebrating the work of Shakespeare, has been viewed more than 112,000 times on YouTube. The video content has appeared on media outlets from Channel 4 News and the Huffington Post to Metro and Mashable, reaching an audience of more than 169 million already. Both videos were also shared extensively on social media. As this strategy is proving to be such an integral and valuable part of our annual PR plans, our intention is to build on the successes that we have already achieved by constantly taking a creative approach to our video content for LEGO masterbrand so that our campaigns continue to attract as much attention as they have up to now."
If you enjoyed this article, you can subscribe for free to our twice weekly event and subscriber alerts.
Currently, every new subscriber will receive three of our favourite reports about the public relations sector.