How to learn from your PR mistakes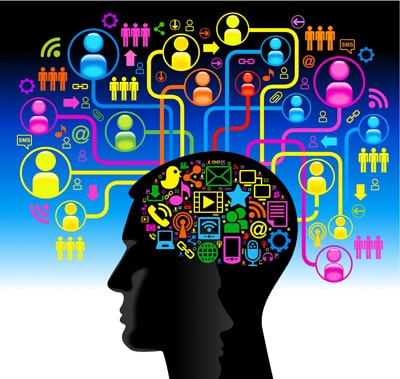 No one enjoys failure, but being able to deal with it is an important skill for those who want to get on in life, as Winston Churchill once said: "Success is the ability to go from failure to failure without losing your enthusiasm." A brilliant PR career is bound to include a few setbacks, the secret is to know how to learn from them, rather than bury them, or worse, repeat them.
Discussing the lessons he has learnt from past failure in over 15 years in PR, Anthony Tattum, managing director of PR agency Big Cat, says: "One of the biggest things I've learnt is considering failure as a strength and not a weakness. Although I always aim to win and don't want to fail, when I do, I see it as an opportunity to have a better understanding of what not to do the next time around. Tomorrow is always another day right?"
Offering some tips on how to bounce back, Tattum says it is important to never assume anything: "When I start working on a new project or begin work with a new client, I always try to be aware of what I like to call the 'unknown unknowns'. In years gone by I have made assumptions about all kinds of things based on gut feeling, past experience and sector knowledge. These assumptions have sometimes been wildly wrong because I didn't take into account the things I wasn't prepared for. In hindsight the things I didn't think about often came back to bite me, so now I always consider contingencies and ensure I put aside some budget for this too."
As well as learning from your own mistakes, it is also valuable to learn from those of other people. Below are a couple of setbacks other PR professionals have learnt from.
Case studies
1. Consider every detail, including the size of your package
"We had a new client, the newly branded Dell Computer Corporation, which was launching in the UK. Dell had an innovative new way of buying PCs, direct from the manufacturer and thereby offering great value for money. Ahead of the launch, we persuaded some PC journalists to review the experience from home as if they were a real consumer, as well as check out the technical performance of PCs they ordered. Before the days of the internet, we mailed out the brochures not realising that they were such big packages they wouldn't fit thorough a normal letterbox. Some of the journalists had to go to the post office and pay extra for the package which was all about great customer service and the ease of doing business with Dell ... thankfully the PCs spoke for themselves.
"This experience highlights the importance of planning every detail. Luckily, everything else went smoothly and the journalists were willing to overlook the initial hiccup. A technique we use to help us anticipate potential points of weakness in projects and campaigns is the 'pre-mortem'. Devised by psychologist Gary Klein, it's a very simple technique where you ask all involved in a project to imagine themselves in the future where the project has ended in complete failure. With this image in people's mind, you then ask why has it's all gone wrong. It's a way of surfacing concerns people may have without them seeming negative or disloyal. It's quick and easy, and with that prospective hindsight you're in for a better chance of succeeding." Claire Walker, founder and CEO of agency Firefly Communications
2. When things become difficult, don't panic, chill
"I was made redundant in 2011 when I expected to get promotion. It was a big shock for me at that time. I was unable to sleep for a month. It made me wonder if PR was still right for me. I took two months off and reflected on my career path and life goals. In the end, I decided that PR is still the best job for me because I love writing, people and strategy.
"Now looking back, this redundancy experience has made me stronger and prepared me to become who I am and where I am at today. Today I run my own PR business. I have learnt that everything does happen for a reason. I have learnt to chill out when things become difficult. Through making mistakes, I have got to know better what my real strengths are, who I really am, and what I am really passionate about." Sally Maier-Yip, managing director of Europe-Asia comms specialist 11K Consulting
If you enjoyed this article, you can subscribe for free to our twice weekly event and subscriber alerts.
Currently, every new subscriber will receive three of our favourite reports about the public relations sector.