How to increase diversity in public relations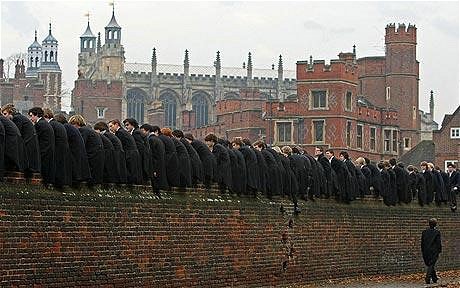 The more PR accurately reflects the society it is part of, the better it can communicate with that society, yet the PR industry in the UK looks more like a posh, private members' club than an authentic reflection of most British communities. So what should we do to get a better mix of people?
According to Emmanuel Ofosu-Appiah, consultant at city PR firm FTI Consulting, part of the problem is that many parts of society simply don't think of PR as a professional option. He adds: "In many situations, candidates from ethnic backgrounds are swayed by the opinion of their parents which is why many may not consider it". One solution to this is education. As Ofosu-Appiah says: "I think a big push by the PR industry to educate families and possible candidates at universities about the industry and the exciting world we work in would be a positive step forward."

Catherine Grinyer, director of agency Big Voice Communications and Chair of the CIPR Diversity Working Group, agrees that education is key, and also that the industry needs to change its culture and working practices. It is not just in terms of ethnic mix that PR fails to be diverse, Grinyer points to the gender pay gap in the industry and its failure to adequately represent people with disabilities. However, she believes that "The PR industry has the potential to be one of the most diverse and inclusive industries in the UK," adding, "there is a long way to go though and we're fighting some old-fashioned thinking and bad practice along the way." A key way to motivate PR to change is to underline the business case for diversity says Grinyer, which is just beginning to filter through "65 per cent of practitioners surveyed in the CIPR State of the Profession report agreed that PR campaigns are more effective when they are created and delivered by teams that are representative of the audiences they seek to engage. Diverse and inclusive teams deliver better campaigns."

The PRCA also campaigns for more diversity in PR. PRCA director general Francis Ingham describes how it has set up the Diversity Network to create a professional environment in which members can develop ideas that can be used to increase the diversity of the industry: "To achieve our ongoing goals we set up the PR Internships for All Campaign (PRIFA), as well as our PR Careers Guide, schools outreach programme, and more."

Like Ofosu-Appiah and Grinyer, Ingham highlights the importance of education: "In order to continue with our work, we see education at the forefront of future investment. Young people still need to be made aware of the opportunities in the PR industry; and employers still need to broaden their recruitment habits. We're pleased with some progress, but recognise there is much more to be done."

Ethnic communities don't know about PR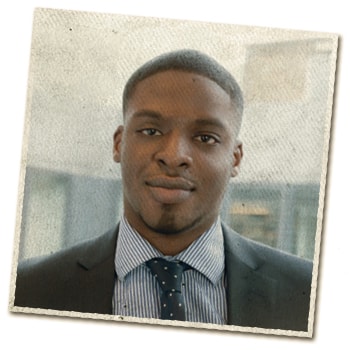 Emmanuel Ofosu-Appiah, consultant at city PR firm FTI Consulting, describes the problem of lack of awareness of PR in our society and what should be done to tackle this:

"It is fair to say that awareness of PR as a profession among minority ethnic communities is low. I was a good example of this whilst at Manchester University and the profession was one I had not looked at in great detail. However, that all changed following graduation when I undertook a short internship at Havas PR in Manchester and then eventually went on to secure a place on the Taylor Bennett Foundation programme. The 10-week communications trainee programme was especially designed for ethnic minority graduates to strengthen their skills in the PR industry and provide them with industry relevant work experience. The programme was very useful and was a real eye opener into the world of PR. I now work as a full-time consultant at City PR firm FTI Consulting in the real estate team.

"On the issue of diversity, I think for PR businesses in general to be more diverse there needs to be a change in direction. I believe apprenticeships would be a good option to draw more diverse candidates into the industry and give them a flavour of what to expect rather than just an unpaid internship. It's normally a case of 'who you know' and that may be affecting the industry as many candidates have relatives who aren't in the industry which means they can't get a foot in the door.

"The world of business is also evolving and PR businesses need to enthusiastically build teams with cultural and racial diversity to be able to deal with problems on a global scale and have teams on hand who understand clients' needs in various markets and a multicultural team will have a better chance in achieving this in my opinion.

The benefits of diversity

Kuku Sobodu, brand associate at agency Three Halves Communications, describes how a rich cultural mix makes for better PR work: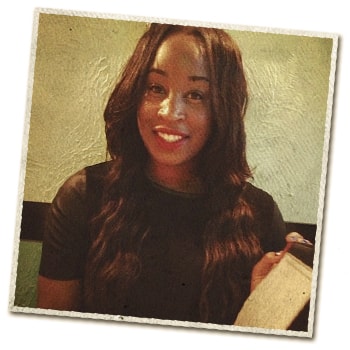 "PR most definitely is not the most diverse industry and it's a big shame. Ours is a diverse agency indeed. We have over five different cultures across our small intimate team and it's nothing short of awesome.
"Being a diversity-rich agency means that when it comes to creativity, it's fired from a multitude of perspectives. Other members of the team share ideas that never would have come to my head, which pushes you to challenge your own ideas. The fact that we all come from a different background, and lead different lifestyles means that when putting together campaigns, we are never short of perspectives. This allows us to assess how we can make certain projects as inclusive or targeted as possible. Our company motto is 'Create With Freedom', meaning no idea is ever thrown out, as 'silly', and everyone should feel free to share openly. It is always considered and we welcome discussion. We believe that diversity and an open approach leads to the best kind of content and more agencies should think about that in their employment practice."
If you enjoyed this article, you can subscribe for free to our twice weekly event and subscriber alerts.
Currently, every new subscriber will receive three of our favourite reports about the public relations sector.