How to avoid the post-holiday blues
PR Insight
4 minute read
The summer holidays are over, so no more sunbathing on a weekday. If your heart sinks at the thought of the long weeks ahead with the nights drawing in, here are 12 ways to cheer yourself up and get back into the swing of things suggested by PR heads.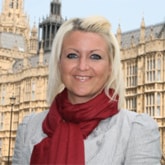 Tips to avoid post-holiday blues
From Elayne Phillips, head of civil service communications and internal communications Prime Minister's Office and Cabinet Office Communications:
1. Keep your holiday spirit
If you return feeling serene, calm or happy, bring it with you. If you haven't heard of 'bring your whole self to work', Google it and watch some TED talks on it – it's inspiring stuff!
2. Get stuck in
Once I get started back in the office, share the Irish sweets I've brought back, ask everyone what's happened while I was away and catch up on where we are on our major campaigns, I quickly find I'm soon back in the swing of things without really noticing. So don't put it off – get stuck in.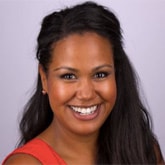 3. Be strategic
This is a really important time to prioritise your biggest ticket items, don't start by wading through hundreds of emails/documents – that will be sure to make your holiday blues last until your next holiday!
From Jamila Juma-Ware, strategic marketing director and owner of agency creative marmalade:
4. Plan your next holiday
Doing what you love is definitely a bonus, and plays a key part in not suffering from the post-holiday blues. But everyone loves the sunshine and freedom holidays give you – so plan holidays and breaks in throughout the year where possible, giving yourself goalposts to work towards. Then you'll feel less like the end of one holiday, and more like you are working towards your next adventure.
5. Switch off when you can
Ensuring you fully switch off during your holiday is another sure-fire way to feeling totally relaxed and revived. Yes, there will be work waiting for you, yes there will be emails, but all best dealt with a recharged mind and fresh pair of eyes, than missing your holiday, and longing for the time back!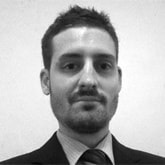 6. Work more flexibly
Looking for ways you can incorporate some flexible working time is also a great way of adapting your lifestyle to fit some more sun time in. If your role is heavily content based, it's a great opportunity to rent an apartment in a location you love, write in the day and enjoy the mornings and evenings in your spot of serenity. Adapting your holiday time around your work.
From Warren Heath, senior consultant at PR agency Calacus:
7. Move and don't move
Get plenty of rest – you want to arrive at work well rested and at the top of your game. When it comes to being active try new sports/activities – getting sick and tired of the same old routines at the gym? Try something different like indoor rock climbing, boxing or pilates.
8. Turn to drink!
Drink plenty of water to keep yourself hydrated (with the occasional coffee thrown in for a caffeine hit).
9. Network
Make the effort to attend speaking events and networking drinks – you'll meet new contacts, bring in possible new business leads and get out of the office.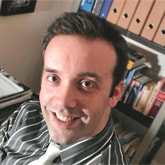 10. Listen to music
New music – this is a must. Speak to your friends and colleagues, because let's face it no one likes to keep listening to the same playlist on repeat!
From Robin Lander Brinkley, owner of Maxwell Communications:
11. Put money aside for a treat
As I am self-employed, at the end of August, I always do my tax return for the previous financial year. For the past 11 years, I have subtracted the amount of tax I need to pay from the amount I have saved which leaves a little annual bonus to boost my morale before heading back into the fray.
12. Enjoy covering up
I also look forward to autumn as I can stop being self-conscious and paranoid about my physical appearance which does suffer in the heat. I look better and feel more confident when suited as opposed to sweltering.
If none of the above work, then there is always number 13 – look for another job!