How you can get on the long list
PR Insight
5 minute read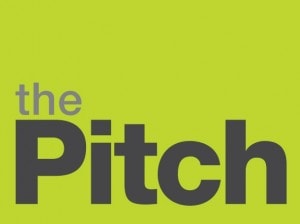 The first step to winning new business is being invited to pitch for it, which means getting on to the radar of a potential client. Agencies say that attracting the attention of clients is a key priority – the PRCA's 2013 Benchmarking report showed that lead generation is now the single biggest internal business issue (83 per cent) for consultancies, beating last year's front runner, client retention (74 per cent).

Pete Jacob, EMEA new business and enterprise director at PR firm Weber Shandwick, describes the words every new business person dreads hearing from their CEO or MD: "We want to work with brand X. We have the experience and we have the credentials so why aren't we speaking to them?"

Jacob says that starting a conversation with brands can be tougher than you think. He explains that one common mistake is to overcomplicate things with endless lists of names, thoughts about what to send them and lots of time spent researching the brand. He says: "Think too much and nothing will happen."

Jacob's advice is to connect: "We often forget we are selling to people, not a brand. That means knowing who it is you need to speak to first. Second, go where they go. Listen to what they have to say at events and through their social channels. Too often, agencies try to sell too early without making a real connection. Without that, your amazing research, invite to the Brits and witty emails won't get noticed. Apparently, most couples get into an exclusive relationship after six to eight dates. New business outreach is no different."

According to Alex MacLaverty, group MD at PR agency Hotwire UK, there are three steps which help agencies to get invited to pitch, and like Jacob, she puts the priority on relationships. She says the first step is: "building and sustaining a genuine personal relationship". MacLaverty adds: "People are always moving jobs so it pays to keep in touch, online and in person, even if it's just a quick catch-up over a coffee. Don't feel it has to be related to business, have fun, share networks and become friends. Clients want to trust that you will be there for them when needed, and this is cultivated through strong personal ties."

The second step is maintaining your own brand. MacLaverty says: "Keep your business on the radar with marketing, online engagement and, of course, PR! The more prospects that are reminded that you are out there, the more likely they are to think of your name when sending out an RFP." Last, MacLaverty advises that you must be patient, especially in the case of large clients, who may not review their suppliers for years: "Don't expect a quick win – even if you're not the right match right now, as your businesses develop there may well be an opportunity further down the line."

Alex Blyth, director of Red Setter PR, a Brighton-based agency, describes his approach for getting new clients. First of all, he says that you must approach the right sector: "One where you have relevant experience and that has money to spend on PR".

Next, Blyth advises using a new business agency that can set up a good number of well qualified introductory meetings: "These agencies have a bad reputation, but I use one that only employs senior marketers, so they really do have intelligent, credible conversations with companies we want to work for."

After this, Blyth says he works hard on the sales process, listening carefully to their needs in the first meeting and coming back with compelling proposals in the second ones.

Discussing how to produce good proposals, Blyth says: "These proposals need to give clients what they need in several areas: confirm you are within their budget range, reassure them you understand their business and products or services, impress them with your media contacts, inspire them with your creative ideas, and excite them with the amount of coverage you will achieve."

Tips from the PRCA for getting noticed by clients

The PRCA's Find a PR Agency (FAPRA) service helps its member agencies pitch for new business. A key part of getting noticed is to provide credentials – here are some top tips from PRCA communications director Matt Cartmell on producing creds documents that stand out:
Keep them short – clients do not have time to look through thousands of slides, 20 is the perfect number. It is also a good idea to make them easy to print, as many clients are not quite there with video creds yet!
Up to date/relevant to brief – sounds obvious, but one of the biggest complaints from clients is out-of-date case studies and client work that is not related to the brief.
Contact details – lots of agencies forget to include their contact details, so if they are shortlisted, the client has no one to speak to.
Coverage – include outcomes of case studies. Not just what you did, but the effects.
Cover what you can do for clients, rather than just about your agency – this will help set you apart from the rest.
Written by Daney Parker