Does anyone just "fall" into PR? There must be some lucky people who have lucked into a PR job by being in the right place and the right time, but generally, if you want to work in PR you need to be focused. We speak to five PROs who have landed communications roles using different routes, from studying PR degrees to selling themselves direct to PR agencies. There may be many routes into PR, but to land a good job and then thrive takes determination, patience and sheer hard work.
How I got into PR
1.By doing a PR degree
Katie Spreadbury, practice director financial services at agency Four Communications: "2016 marks 10 years since I graduated and it's been interesting to reflect back on how I got here. Apart from the minor distraction of an Art Foundation course, my route into PR has been quite straightforward.
"A conversation with a family friend who worked in the communications team at a local council sparked my interest. She was very enthusiastic about the industry and was kind enough to get me a two-week work experience slot. I secured a second one at Churchill Insurance and after those, I was hooked! I then researched the best way into the industry and studied for a PR degree at Bournemouth University. The course gave me a grounding in topics such as crisis communications, marketing strategy and public affairs. As I become more senior, some aspects become increasingly relevant such as organisational behaviour and behavioural psychology.
"The course also involved an industrial placement which I completed at M&G Investments. This was my way into financial services PR, something I am still very passionate about. Crucial to my development – I have been very lucky to have the support and advice of several excellent senior practitioners, ultimately leading me to where I am today."
2. Through contacting agencies direct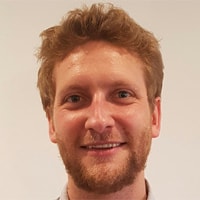 Thom Walton, account director at agency Spider PR: "Growing up I always wanted to be a teacher but after a year teaching in South Korea I realised it wasn't quite right for me, fun though it was.
"In Korea I met my Canadian wife-to-be and moved to the prairies where I landed a job in the promotions department of a national radio company. Soon I was planning and executing attention-grabbing stunts and selling the stories into the media (my English accent also meant I got to have a stab at voicing on-air promos – not my finest work!). I loved the creativity and was hooked on the idea of PR.
"Back in the UK, I hunted for the right agency which was easier said than done. Recruiters said I needed more experience and suggested internships which weren't an option for me. I contacted agencies directly via phone and email with limited success… until I found Spider PR which not only had a fantastic roster of clients, but actually answered my email. Spider's founder Sara Pearson graciously agreed to meet for a chat, which turned into an interview and then a job.
"Four years on and part of my role now is finding new talent. Maybe it's because of my own journey, but whilst experience is valuable, in my view you just can't beat hunger, drive and potential."
3. After doing internships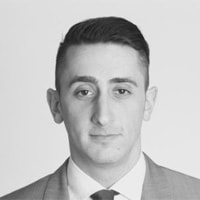 Koray Camgoz, PR manager at CIPR: "I studied English Literature and Language at university not knowing what career I wanted to pursue. One thing I always had an interest in was news – not just current affairs, but how it was reported, and the different ways it was consumed.

"I graduated in 2008 at the height of the recession. Jobs in PR were like gold dust. Entry-level roles were practically non-existent. I remember speaking to a recruiter at the time who told me she'd received over 500 applications for an entry-level role paying £18,000.
"The desolate state of the jobs market made going back into education an easy decision. I did a master's in media and communications and graduated in 2011 where opportunities were slightly improved, although still pretty bleak.

"Living rent-free in London meant I was able to intern (mainly unpaid) for a range of in-house organisations and agencies. That's not a luxury afforded to all. Unpaid internships fuel a culture of economic prejudice and are a stain on public relations. But when you're the one banging on the door, you'll do anything to get your foot in.

"My last placement was a three-month paid internship at a corporate communications firm based in the heart of Manhattan, New York. It was a fantastic experience that gave me the confidence to believe I had a future in the industry. My interview at the CIPR came shortly after and the rest is history!"
4. Through a job ad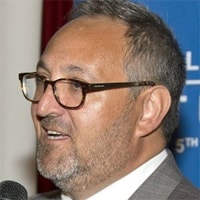 Howard Robinson, director at agency Astute Marketeers: "PR was a very different industry when I started out in the mid-eighties; less sophisticated and much less in-demand as a career. Certainly back then you couldn't really do a PR degree and so almost all of your learning was done on the job; there was no Internet and therefore no digital or social media. It was be necessity a slower process; nothing like the immediacy of today's profession.
"With hindsight, I think that served me well. I joined a small agency as the first employee, working predominantly in charity PR, simply by answering an ad in a newspaper and was given responsibilities very early in my career that I would never have had if I had joined a larger agency with a more formal account-handling hierarchy. As time has gone on, the nature of the work has changed as the profession has grown up: there's now a much closer alignment between comms work and specific commercial and marketing objectives rather than PR for the sake of it; much greater scope through the advent of digital to make more of an impact for a client more quickly and greater scope for individual talent to shine through. The fact that as an industry we can promote and celebrate young developing talent at the same time as valuing experience is something of which the profession should be rightly proud."
5. Using a recruitment agency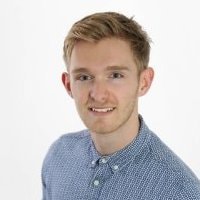 Declan Proudfoot, assistant account executive at agency DeVries SLAM: "After graduating from the University of Essex I was introduced to Inspiring Interns by my partner. They're a graduate recruitment agency where applicants submit a video CV rather than a standard document. Looking for opportunities in creative industries I applied for the role of a personal assistant to Helena Bloomer, managing director of DeVries SLAM, who saw my video first out of all applicants and called me in for an interview the following day. Admittedly my knowledge of PR went about as far as Edina Monsoon so I did a lot of research beforehand!
"I spent a year working with Helena and also as the team c-oordinator here at SLAM, allowing me to get involved with exciting PR campaigns and gain fundamental experience in the field. After about 12 months I was promoted from PA to assistant account executive, and the experience I gained from my role as Helena's assistant has been crucial to my role and success as an executive. I now work on four engaging, exciting client portfolios at SLAM across food and drink, and fashion. Everyone at DeVries SLAM has been incredibly supportive since I started, and I'm very proud to be a part of our amazing team."
If you enjoyed this article, you can subscribe for free to our twice weekly event and subscriber alerts.
Currently, every new subscriber will receive three of our favourite reports about the public relations sector.