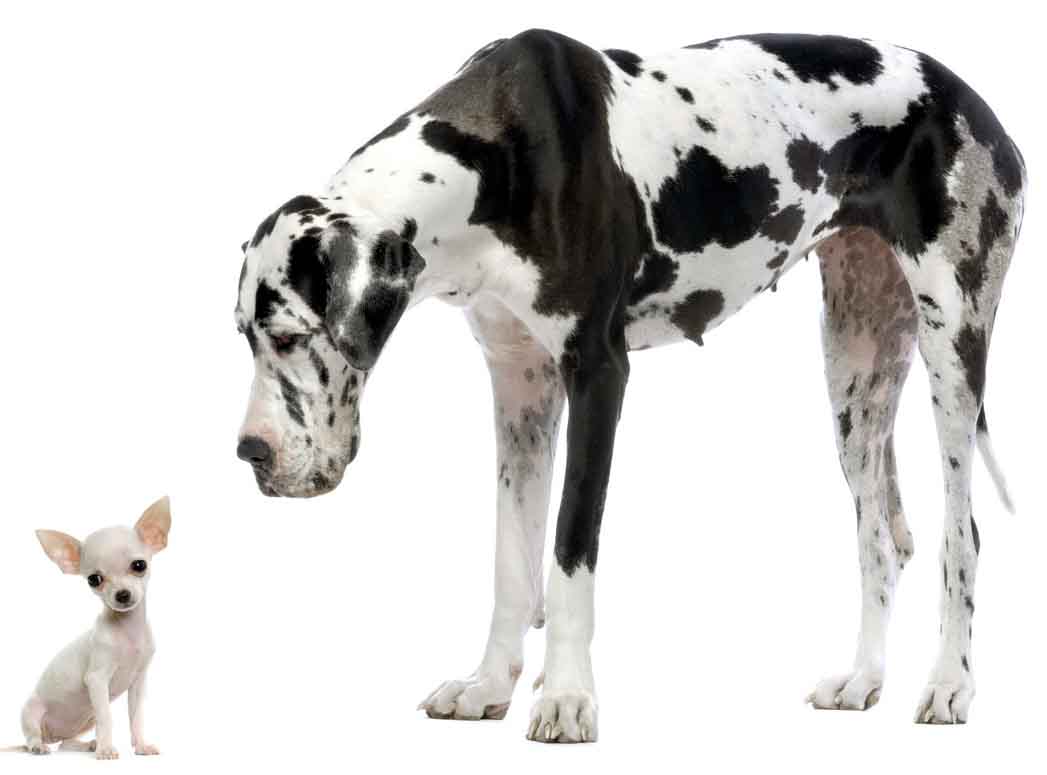 Before detailing the pros and cons of working for different sized businesses, I have to declare an interest. Having worked for all sizes of outfits, from the huge accountancy firm Ernst & Young to being a freelancer, I am a fan of the small and perfectly formed. I like the independence and lack of bureaucracy.

A less biased view comes from Sean Williams, deputy managing director of London agency, Brazil, who appreciates the benefits of both large and small firms. He says: "Working for different sized PR agencies offers pros and cons at every level. Having been brought up, so to speak, in a large agency in London, I learnt a lot about structure and process. Now I help lead a small London agency, I understand how it can offer more in the way of 'on the job' experience as well as to allow juniors direct contact with clients and journalists from a very early stage.

"There is a point at which a small agency becomes a mid-sized, then a large business. Each brings many challenges, including maintaining a work culture which is thriving, encouraging for all and fundamentally enjoyable to be a part of."

Below three PROs discuss their preference when it comes to size.

Bigger is better
Paul Middleton, PR manager, corporate comms at PR firm Ketchum:
"I joined a big agency because I wanted to learn from the very best in the business. I was confident in my ability and excited about the prospect of testing myself at a global firm."

"I'd served my apprenticeship in a small comms team, and to be fair, I learned something new every single day, forged some amazing friendships, and had a legendary boss. But I knew that to continue growing, sometimes a fish needs a bigger pond."

"In a large agency, if you choose carefully, you can still find an extraordinarily entrepreneurial spirit – especially right now as the PR business model is changing. Just don't assume that good IT, a nice office and a pension are sufficient proof of the right culture."

"I asked one of the senior bosses here how he likes people to operate. He answered that I should 'Let people know what they can do, rather than what they can't.' At that moment I knew I was in the right place."

"So choose carefully and you'll get to work at an agency where experts are paid to help you reach your potential, where there are big imaginative clients and where you get amazing perks, parties and pastries. Where you can fulfil your Cannes dreams, own your share of success, and learn from the brightest talent in communications."

"And you won't even have to fix your own computer."

Medium offers the most

Caroline Tarbett, MD of freelance consultancy, Fierce PR:
"I once heard an ex-boss say there's a 'Goldilocks' size of a PR agency; when the company's not too big, not too small, but just right. For him (and others I have chatted to) the ideal size of company is 25 to 30 people max – big enough to offer clients a range of skills and personalities, small enough so the CEO still knows everyone. For me, that's the point."

"Over the last 18 years I have worked in big agencies, small ones, large and small in-house teams and, to my mind, there's definitely a point (usually when the agency gets to 30+ people) when you start to lose touch with what everyone's doing, and a sense of what's motivating people. Certainly, the most successful ones I've worked for have retained a boutique air where employees feel that they're working together as one team; rather than in small disparate groups. I also think it's important for the health and motivation of teams that they feel that senior leadership know and care about them – and that's not always the case in the larger organisations – whether agency or client side."

Small is superior
Sam Howard, founder of the freelance collective, The Comms Crowd, and former head of PR for a mid-size tech agency:
"Call me shallow, but I admit, sometimes I miss the agency hierarchy. Once you go solo, however glorious your job title was in a past life it is really of no consequence. As a freelancer, you're only as good as your last job, which is in itself liberating, but sometimes, you get a brief at noon on a Friday and there's an expectation that you'll work through the weekend or you have the temerity to clock off at 7.30 pm; or you're setting up conference calls or hunting down clips. I do hanker back to the days, when I'd waft into a meeting, the client was thrilled I could spare an hour, I'd say clever things, and someone would write them down and a whole team would implement them. Ahh the power, the glory …"

"But the real power comes when you can take charge of your career and your life and work for yourself, you pick your hours, your fellow collaborators and your clients. Once you experience that, the keys to the executive washroom somehow lose their lustre."
If you enjoyed this article, you can subscribe for free to our twice weekly event and subscriber alerts.
Currently, every new subscriber will receive three of our favourite reports about the public relations sector.