Are clients still obsessed by print?
As print circulations continue to decline and digital continues to expand, it is not surprising that PR now focuses more on producing online content rather than just trying to get mentions in traditional media. As David Alexander, managing director of agency Calacus Public Relations, puts it: "Public relations now means public relations, rather than just media relations in the way it had evolved to be."
Producing online content allows a brand greater control, but this does not mean that everyone prefers it. Alexander says: "Coverage is still something clients want more often than not. Whether that has to be in hard copy or online is a moot point, especially considering the potential reach of news sites such as the Daily Mail Online. Clients always love to see their name in print, assuming the story is positive or balanced."
Looking at why traditional media holds such sway with clients, Mike Sottak, managing director EMEA at PR firm the Hoffman Agency, points out that its credibility is hard to match: "Despite claims that the publishing business is dying or dead, the traditional media – print or online – still carry significant weight from an awareness and credibility standpoint. Sure, we like to trumpet the benefits of owned media and content marketing, but the source of information still matters. A lot."
"Buyers all of types, whether they are consumer or B2B, are becoming increasingly sophisticated and able to more readily discern credible and unbiased content from marketing fluff. That means media with proven relevance and credibility will be more authoritative. If you are a tech buyer, who are you going to be influenced more by – someone like Mike Butcher, or a sponsored post or social media mention from ABC Company? And by the way, Google recognises that in the weight it gives credible media coverage in search results as well."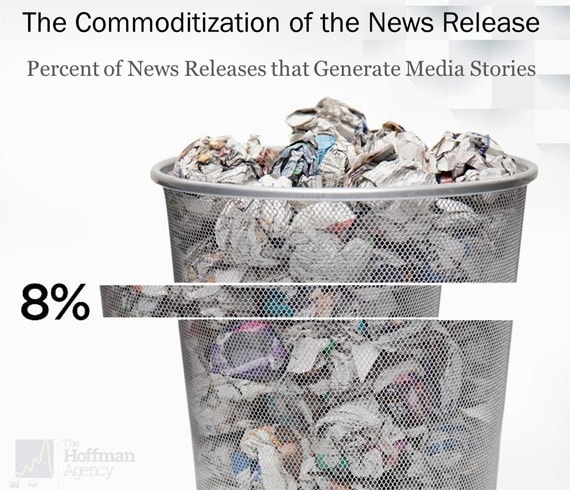 This leaves PROs with a problem, because it is so much harder to get noticed by traditional media sources these days. Sottak points out that the PR industry is trying to jam a huge amount of content through an ever-constricting media pipeline. "This means space and attention are at a premium. One immediate by-product of that is the fact that fewer and fewer press releases get covered – by our estimate less than 8% get picked up. That forces us to be more creative in what we offer up to the media. Thought leadership content that engages audiences and presents a bigger picture context for readers will end up being more effective (and more likely to be written about) than a cookie-cutter press release that is company- or product-centric."
Rather than focusing so much on grabbing the attention of a smaller number of publications, it could be argued that time would be better spent on creating digital content. Jim Hawker, co-founder of PR agency Threepipe, thinks that although print media still has a role to play, and must considered as part of any comms mix, the opportunity to work within digital channels brings much greater power to PROs. He explains: "We can create content which can be measured much more effectively and demonstrate reputational and commercial value, which is key to securing greater investment. Demonstrating value from print media continues to be problematic and you can be so much more creative in a digital led approach through rich media assets which provide a much better experience and opportunity to deliver key messages and brand education."
Why brands love print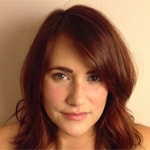 Amy Stevens, senior account manager at PR agency Six Degrees: "Print coverage used to rule the roost, but clients want coverage as quickly as possible, and they want it to be shareable. At one point it looked like print coverage had had its day, but it seems that it is still revered and respected. I think this is because there is such tough competition to make it into the limited print space without it being a 'pay-for-play' opportunity. It's also still valued by clients to have something tangible to keep in the waiting area of the office or to bring along to sales meetings.
"If coverage appears in print and online, that is a bonus for both us and the client. It's also nice to have a quantifiable number of subscribers, which is more accurate that a monthly unique users/visitors number."
Simon Turton, owner of agency Opera PR: "With so much digital 'noise' to contend with I think that traditional printed material still has far more impact than getting a client's product or service mentioned even on a high quality or reputable website.
"There is still something more convincing, more real, if a client gets into print. I know that whilst clients are happy with online coverage they do prefer a hard copy that they show around the office.
This is not to say that we should ignore or dismiss online coverage, which could well reach far more readers than the printed versions, but for those companies who work in the design, architecture, hospitality of development arenas, nothing quite beats a double-page spread of a high profile project. A screen, no matter how high res' it is, cannot complete with a glossy magazine and can simply not compete with the DPS.
"I also think that because newspapers and magazines have a finite amount of space it does elevate the impact of the coverage if your client's story is included and I still feel that editors and journalists use their online versions as a bit of a dumping ground for those stories that don't get chosen for the printed edition."
If you enjoyed this article, you can subscribe for free to our twice weekly event and subscriber alerts.
Currently, every new subscriber will receive three of our favourite reports about the public relations sector.