Why PR people need to learn to talk again, by Zeno's Steve Earl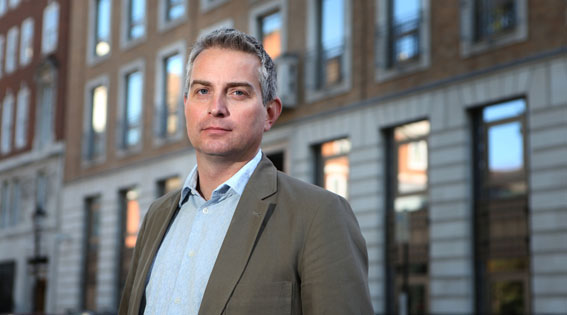 There are some things that stick out of our bodies that are utterly fundamental to the jobs we do. Before you snigger, let me clarify that I'm talking about our eyes, our ears and our mouths. In fact I'm not talking am I? I'm typing. And that's the problem.
While PR, driven in no small part by the evolution and digitisation of media, has evolved beyond its former media-relations proxy to a broader communications remit, and we continue to chase the prospect of greater value through the role of earned media in a more integrated marketing setting, there is a conflicting force in play. Our jobs are becoming about much broader forms of communication, yet too often we are resorting to doing too much of it through our keyboards.
The ways we communicate – both with journalists and via social media – have turned PR agency offices and comms departments alike into rooms of clattering keys. Not enough people talk any more. First came the scourge of emailing people a few desks away, then the over-reliance on email with journalists, then came a need to not just create audit trails but seemingly over-egg vast swathes of the communications process with boundless email chains. Social media conversation, ironically, can be one of the things that sparks most real discussion in the office.
We can't turn back the clock of course. Yet despite technology creating trails we can track that make work more effective and will ultimately make measurement more meaningful, the plain truth is that we're communicators. So if we can't communicate by opening our mouths and convincing or engaging people with what we say, as well as through visual media and the written word, we're in trouble.
To tell stories using more integrated techniques, we need to be good orators and we need to be good at helping to prepare content that can be spoken. No matter where conversations or storylines begin and end, the potential for them to need to be managed through spoken words as well as typed ones means we need to provide advice on how best to do so. How many experienced PROs are capable of handling live TV interviews themselves if they need to? They should be.
We need to stop relying on what we type, and spend more time talking and listening to words that come out of mouths. Make the call rather than sending an email. Learn about the art and science of verbal delivery. String clear, meaningful and purposeful sentences together – and in doing so, try to avoid the buzzwords that can devalue rather than advance what we do.
If you're not a clear, concise and emotive communicator, you may have been able to mask that in the years when the grip of email and rise of social media turned all eyes screenward. But as communications continues to evolve, inability to speak and listen will only hold back people whose jobs are tied to the impact and influence of broader and more entwined communication.
Tempted to share this story with someone? Try doing so with your gob open too.
Written by Steve Earl, European MD of PR agency Zeno, and co-author of #brandvandals and Brand Anarchy.
If you enjoyed this article, you can subscribe for free to our twice weekly event and subscriber alerts.
Currently, every new subscriber will receive three of our favourite reports about the public relations sector.