We need more regional diversity in PR says Frank PR's, Graham Goodkind
Opinion
4 minute read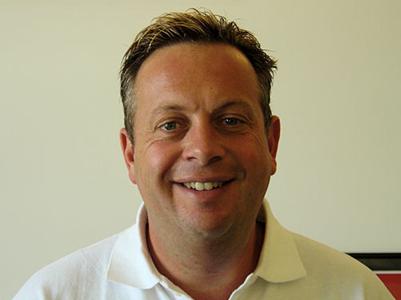 My mum was born in Sussex and brought up in a little seaside village near Worthing after the war. Her family was the only Jewish family in the area and therefore she was the only Jewish kid at her school. There wasn't much diversity about in those days on the south coast and she still tells the stories of when the other kids used to jump her, pin her to the ground, and pull her hair back to try to find the horns that Jews were supposed to have growing out of their scalps.
So I've kept a keen eye on the diversity discussion that's been going on within our industry recently and there's something that's been bugging me. I feel we've been missing the point a bit.
For me, there's more to this whole diversity in PR discussion than race, religion, age, sex or educational background. In my opinion, where you live in the UK is more fundamental.
My take on the diversity "thang" is that the basic premise of the desire for it is to strive to make the people in the communications industry more representative of the people we're actually communicating with.
But I've never got why we start with someone's ethnicity, whether they went to university or not, if they're a mum and so on.
The PR agency world is centred on London. Speaking as a born and bred Londoner, I think we live in a massive bubble here in the capital. This is particularly true in the world of PR where it is a pretty closeted existence.
I therefore find that most of the people who work in PR in London are, broadly speaking, pretty similar. We're nice, lovely people, but we all seem to be cut from the same sort of cloth. Which is fine, it makes for a happy and friendly industry, just not a very diverse one.
Regardless of whether we are black, white, Jewish, Muslim, public or state school, vegetarian, Spurs supporting, whatever, the London scene breeds a certain type of PR person and recruits in its likeness. People, regardless of their backgrounds, start to conform to this London PR stereotype.
But when we talk about diversity what are we really after anyway? We're not really after people of different backgrounds just to tick some boxes are we?
The crux of the diversity theory is that it will provide the industry with many more different perspectives. Different opinions and attitudes that can shape an agency's life and its output, particularly its creative output in the case of my area of the industry, consumer PR. An agency's creative strength lies in its differences, not in its similarities. And people with different perspectives are the source of that.
But my belief is that any diversity that existed beforehand thanks to an interesting cultural upbringing or background, can get quite battered into submission by the London PR "scene". Diversity gets drummed out of people.
So I think to burst the London PR bubble, the answer lies in going beyond the M25. There are lots of great and talented PR people who love PR but do not love London and have no desire to live in London. As an industry we overlook these people at our cost.
Since Frank PR set up an office in Manchester a couple of years back (Manc Frank as we called it), I've been blown away by the people we've recruited there and the diverse range of talent that's out of London.
Individuals' daily lives are different. They react slightly differently to situations and problems. Powers of intuition and general emotional intelligence provide a new perspective. It has been a breath of fresh air to have "gone regional" and less capital-centric. I'd like our business to get even more regional in fact over time.
The different takes that people from another part of the country bring to client issues, new business briefs and even the general day-to-day stuff have had a really positive impact and perfectly complements the fantastic people we are lucky to have working for us in London. Frank has always been a place that has liked to recruit the "stray cats", people who don't necessarily automatically fit the London PR person identikit. So I think we're getting there diversity-wise as an agency as a result.
To sum this all up, I think we should become a little less obsessed with people's individual backgrounds. Because whatever they are, London tends to be a bigger influence than we acknowledge and can trump a lot of those differences anyway. We need to become more interested in regional diversity as that is the type of diversity that doesn't get sucked into the London bubble. In other words, let's stop trying to look for the horns and embrace the natural diversity we have in the UK.
Graham Goodkind, founder of consultancy Frank PR
If you enjoyed this article, you can subscribe for free to our twice weekly event and subscriber alerts.
Currently, every new subscriber will receive three of our favourite reports about the public relations sector.