The top five skills that will get you ahead in PR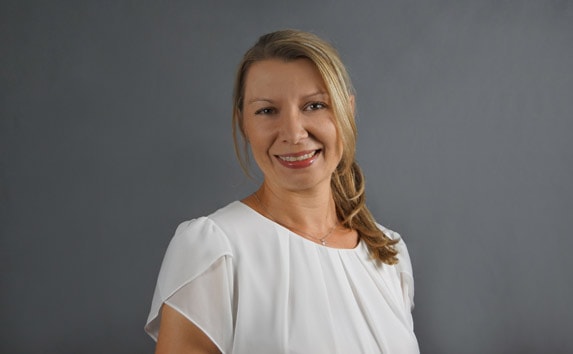 The current digital landscape has revolutionised both PR itself and the kind of expertise required of professionals working in the sector. Market analysis from our offices across Europe, Asia and Africa has illuminated the most sought-after skills that employers are scrambling to get their hands on:
Content creation
Expertise in content creation is one of the hottest skills right now – each brand is searching for "storytellers" who can compose imaginative, engaging and memorable content. Google is now rewarding well-written articles with preference in its search rankings, so there is all to play for. One important aspect of this skill is the ability to tailor writing to individual platforms – be they blogs, articles, reports or social media content.
However, new technology is presenting alternative platforms and add-ons which can include multimedia. This means that options such as video, sound, photos and infographics are strong foundations of great, current content. Those who can speak these languages are likely to find themselves at the top of the pile.
Understanding of analytics
Fluency in analytics is a highly desired skill amongst PR professionals. Not only does it help to streamline marketing activity, but understanding big data and ROI also means offering quantifiable data to the board. The kind of information analytics will offer is comprised of the demographic of your online audience, up to and including age, gender and frequency of site visits. This helps organisations to target their marketing to specific groups – but only once the data has been interpreted by a professional.
Overarching understanding of all traditional and emerging strategies
Social media platforms comprise a large part of marketing strategy, and intricate knowledge of each channel's advantages and limitations is a must in using them to complement each other effectively. The idea is to encourage engagement with stakeholders, and analytics must be used as a tool to understand the demographic that each platform is most appealing to. However, it is not merely enough to have the ability to command traditional channels such as LinkedIn, Twitter and Facebook – the key is to keeping your finger on the pulse of all upcoming platforms.
Business acumen
The ideal candidate should be able to exhibit an aptitude in managing all the resources they can make use of – whether that be internal teams or external agencies. The administration side of the practice is highly important, and ensuring smooth running of processes is an underdeveloped skill in many PR professionals.
Ability to demonstrate ROI to the board and influence on a strategic level
Reputation management is – or should be – a priority of many organisations, and so effective communication between business leaders and communications teams can lead to a synergy in strategy unseen in organisations with underdeveloped interdepartmental relationships. Occasionally, an organisation's CEO may not know exactly what they want to achieve through the communications function itself, and so turning up good results and demonstrating that they are both tactically and strategically effective cements the team's value. Also important is the ability to influence business strategy at the top levels, and to steer the organisation towards its goals by aligning communications with wider organisational objectives.
PR professionals who can embody these skills are likely to find themselves head and shoulders above their competition. Not only will they command great content and top results, but will also be able to communicate cohesively with the board and participate in top-down organisational strategy. The traditional concept of a PR professional is adapting, and where strong business acumen has been an overlooked skill, it is now taking centre stage.

Listed by Lucinda Moores, executive director at specialist corporate communications and marketing recruiter VMA Group
If you enjoyed this article, you can subscribe for free to our twice weekly event and subscriber alerts.
Currently, every new subscriber will receive three of our favourite reports about the public relations sector.