Is PR taking over your life?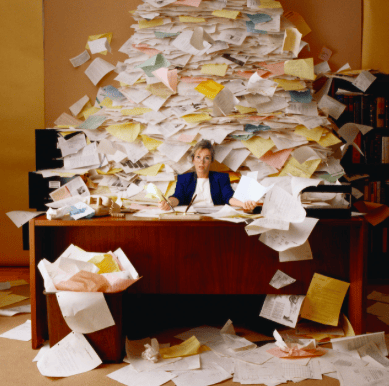 PR bosses are happy to exploit you, so it's up to you to make sure you aren't killing yourself for your job.
Take this quiz to see if you have the work/life balance right.
1. How often do you take a lunch break?
a) Lunch breaks are for wimps.
b) Does it count if I bring a sandwich to my desk? I find I can get a lot done at lunch time.
c) Most days, and occasionally extended ones when I need to, or if I am entertaining clients. It is important to recharge the batteries.
d) I always go out for a few stiff drinks every lunch time, then I find the afternoon whizzes by.
2. Do you take your full holiday entitlement?
a) Holidays are for wimps.
b) It can be hard to fit in all the holidays, so I often have to carry a week or so over to the next year.
c) I take holidays at the quietest times of the PR calendar so that I don't worry about work when I am away.
d) There isn't enough "official" holiday, so I take extra time off, and add on a few "sick" days too. After all, I am "sick" of working.
3. How often do you see your family?
a) Families are for wimps.
b) I have arranged great childcare, so I can work long hours. I have lovely photos of my kids on my desk though.
c) I make sure I get to all the important family dates, from parents' birthdays to school plays, and I juggle my schedule so the company doesn't make a fuss.
d) I like to bring my kids to work, as childcare costs a fortune, and it is such a treat for my colleagues to play with them.
4. How many hobbies and pursuits do you have?
a) Hobbies are for wimps.
b) I have a gym membership, but I never seem to make it there.
c) I always have an out-of-work passion that I am involved with, nothing smutty (well not often), ranging from dancing to going to the theatre.
d) I have so many interests it is impossible to fit everything in. That's why I have to put work on the back burner.
5. Do you imagine that you will ever retire?
a) Retirement is for wimps.
b) I can't plan that far into the future.
c) I can't imagine that I will work in PR forever, so I am always dreaming of what my next step will be, and it also makes sense to plan for retirement.
d) Everyone at work says I am retired already.
Answers
Mostly As: You are not human.
Mostly Bs. You are taking work too seriously. Take a holiday (a proper holiday) and take time to work out what your priorities should be. In other words, get a life!
Mostly Cs. Yep, you seem to have a life. Hope you are also getting a decent salary. If so, are there any vacancies in your firm?
Mostly Ds. You actually have a job? You sure?
If you enjoyed this article, you can subscribe for free to our twice weekly event and subscriber alerts.
Currently, every new subscriber will receive three of our favourite reports about the public relations sector.